Do Perks of an Amazon Seasonal Job Make It a Viable Side Hustle Option?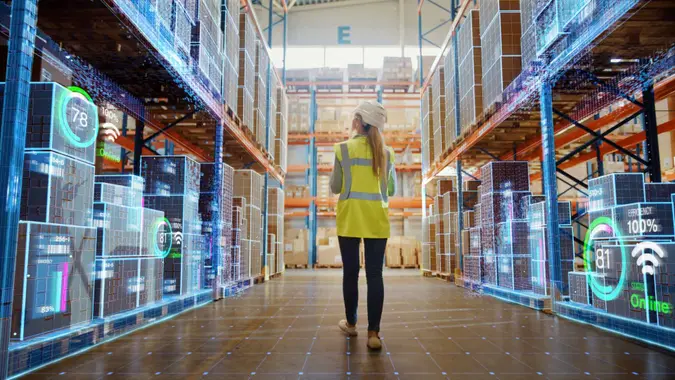 gorodenkoff / Getty Images/iStockphoto
Amazon.com has announced it's hiring 250,000 full-time, part-time and seasonal workers in preparation for the upcoming holiday season. The e-commerce giant indicated it's now investing $1.3 billion this year toward pay increases for customer fulfillment and transportation employees, bringing the average pay for those positions to over $20.50 per hour — a more than 50% increase over five years. Some locations are offering as much as $28 per hour. That may, in fact, make these positions worthwhile for many job seekers.
"A fulfillment or transportation employee who starts with us today will see a 13% increase in pay over the next three years — likely more, including our annual wage investments — and that's on top of offerings like prepaid college tuition with Career Choice and health care benefits from day one," said John Felton, Amazon's senior vice president of worldwide operations.
The roles will primarily be in Amazon's operations network, and jobs include stowing, picking, packing, sorting, shipping customer orders and more. Amazon recently opened over 50 new fulfillment centers, delivery stations and same-day delivery sites in the U.S., and positions are available in hundreds of cities and towns across the country.
Most employee perks are for full-time workers and eligible family members. Benefits also vary by role, location, the number of hours you work, length of employment and job status. 
Full-time seasonal workers get access to earned pay at any time, health, vision and dental insurance starting on the first day of the job, a 401(k) with company match and up to 20 weeks of paid pregnancy or parental leave for birth parents. Said workers also gain access to Amazon's Resources for Living program, a free benefit offering mental health and financial services and support for employees, their families and household members.
Make Your Money Work Better for You
According to Amazon, seasonal workers can choose their own schedules and shifts and are paid weekly with the possibility of earning overtime and time and a half for holidays. Some jobs also come with sign-on bonuses.
You can search for seasonal positions in your area here and apply online — an application which Amazon suggested takes about 15 minutes to complete.
More From GOBankingRates