Why Donald Trump Is Giving Away Suitcases Filled with Cash to Grow Your Bank Account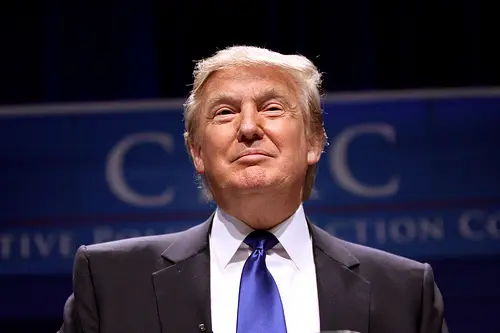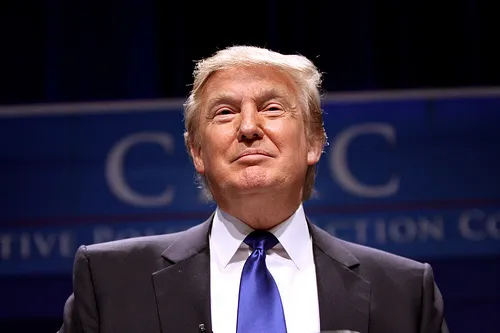 Donald Trump recently announced something you're probably not going to believe. He's giving away suitcases of cash to people who want to fill their bank account for any reason.
Sounds too good to be true? Well, it is and it isn't.
He really is giving out free cash to select individuals who want to raise money via his new crowdfunding website FundAnything.com. But others looking for free cash from this site will have to get it through friends and family. Not to mention the use of the words "free cash" may actually be a little loose.
Donald Trump Launches Crowdfunding Site FundAnything.com
Billionaire Donald Trump announced Wednesday at an event held at his Trump Tower on Fifth Avenue in New York City that he and Learning Annex Founder Bill Zanker launched a new website that gives everyday Americans the opportunity to fund their dreams.
FundAnything.com is a startup funding site that gives people a vehicle for raising capital they need to fund any worthy project, including paying for medical expenses, launching a business, or rebuilding a home, Trump noted at the event.
The motivation for this new website came from his desire to help individuals who have become victims of the troubled economy and need money to fulfill life goals.
"I'm taking a stand, and am putting my money where my mouth is to help get people back on their feet," Trump said during the event.
To illustrate his commitment, Trump gave away suitcases filled with cash to three fundraising projects on the website: an aspiring singer-songwriter, a family with a medical crisis and a small business crippled by Hurricane Sandy.
Make Your Money Work Better for You
"I believe the private sector is the real engine for growth and success," Trump shared. "So, I've decided to give away money at the grass roots level… my money is and will be going directly into the hands of real people."
Can FundAnything.com Really Grow Your Bank Account?
If you just hopped out of your seat in elation after envisioning Donald Trump handing you a suitcase full of money, you'd better sit back down.
Here's the thing — Donald Trump did state that he intends to give away more of his money to worthy campaigns posted on crowdfunding site, FundAnything.com (he plans to tweet to his followers about people he has selected to help). But he absolutely does not intend to give money to everyone who joins the site.
To help you understand more, here are answers to few questions via details from the website:
How does FundAnything.com work? The fundraising process seems easy enough. Individuals (labeled fundraisers via the site) sign up for an account, launch a fundraising campaign, share their story with others on social media and collect contributions.
What types of projects are funded? It appears that people can request money for anything, even personal goals. In browsing the site, visitors can find featured campaigns that include a man's request for $2,100 to pay for one class to finish his master's degree and another man's request for $20,000 to develop the world's first 1 million color Bluetooth bulb (he actually reached his goal, according to the site).
Are there any fees? While there are no fees to initiate crowdfunding projects, Donald Trump's FundAnything.com charges a 9 percent fee on the contributions collected, along with a 3 percent fee from payment processing companies. The site does note when fundraisers reach their goals they are given back 4 percent of their original contribution fee.
Make Your Money Work Better for You
So is FundAnything.com for you? For people looking to raise money for important goals, it doesn't seem like a bad place to seek funds as long as fundraisers remember they're not going to receive free, no-strings-attached cash.
Unless, that is, they're lucky enough to get a tweet from Mr. Donald Trump offering another suitcase filled with (fee-deducted) free cash.