These Are the 10 Fastest-Growing Jobs Right Now

4 min Read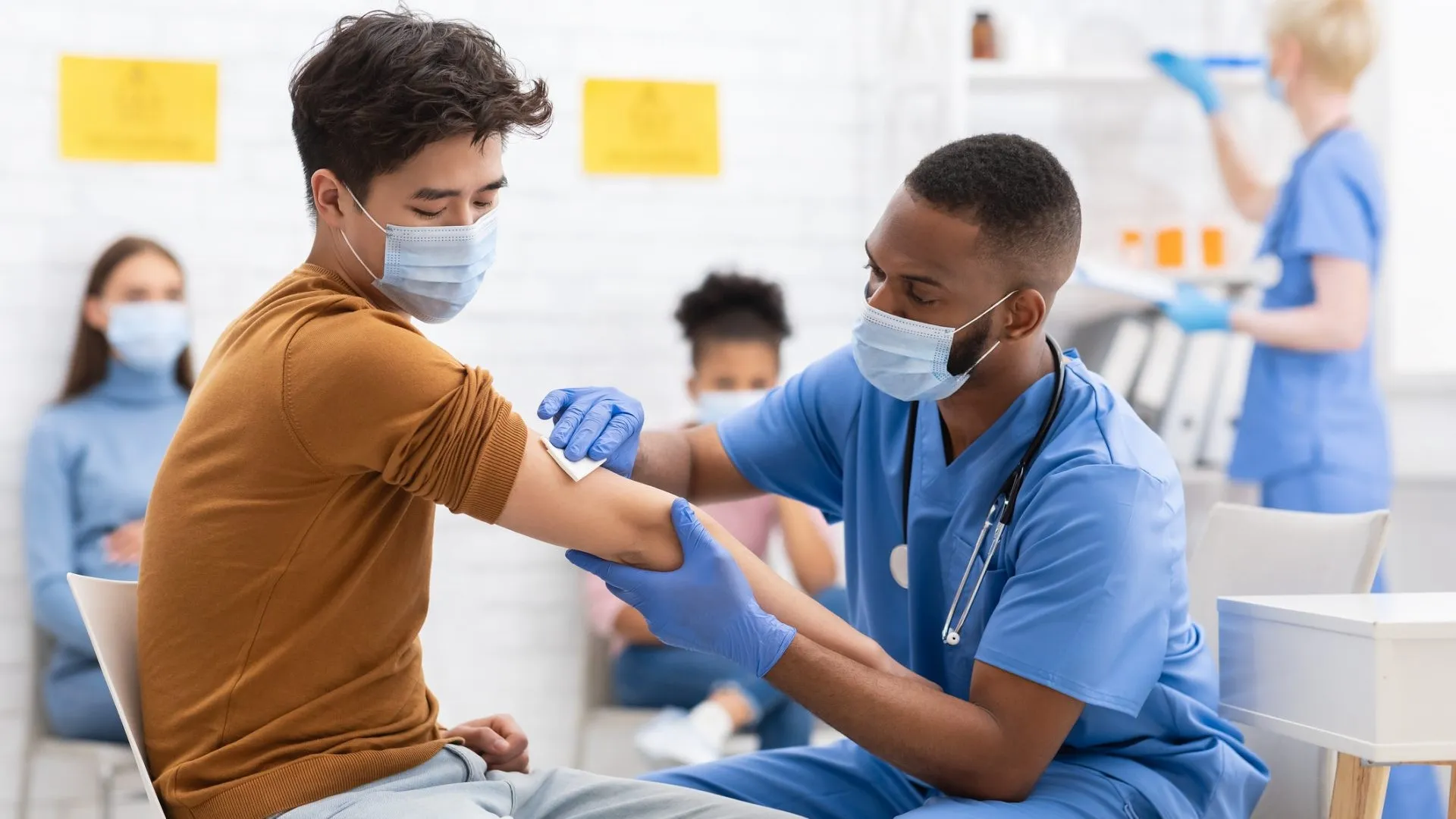 The job market is heavily in flux, with 62% of working Americans considering a job change in 2022 and 24% currently looking, according to a recent LinkedIn survey of over 2,000 U.S. workers. And according to a separate LinkedIn survey, job seekers are prioritizing work-life balance over all else, with 63% of professionals saying work-life balance is a top priority when picking a new job, followed by compensation and benefits (60%), and colleagues and culture (40%).
See: 22 Side Gigs That Can Make You Richer Than a Full-Time Job
Check Out: 10 Ways To Build Wealth Fast
While those factors are certainly important, if you're one of the many job seekers currently looking for your next gig, you should also keep in mind the longevity of the role. Will your next role still be in-demand — or even more in-demand — in the coming years?
LinkedIn identified the fastest-growing jobs by ranking job titles that experienced the highest growth rates from January 2017 through July 2021. If you're looking for a new job with long-term potential, consider one of these top 10 roles that have been in increasing demand.
Make Your Money Work Better for You
10. Analyst Relations Specialist
Salary range: $53,500-$147,000
Analyst relations specialists typically work in the fields of financial services, investment management and IT, according to the LinkedIn report. These specialists act as liaisons with industry analysts or independent research and consulting firms, connecting them with a company's internal marketing team or senior leadership.
9. Business System Administrators
Salary range: $52,400-$110,000
These professionals are responsible for installing and maintaining a company's hardware and software systems. Skills required to perform this role often include troubleshooting, business analysis and knowledge of Salesforce.
8. User Experience Researcher
Salary range: $68,800-$151,000
User experience researchers track user preferences and behaviors to help inform business strategy and product development. Currently, 66% of people holding this role are female and 34% are male.
7. Search Marketing Manager
Salary range: $46,000-$90,400
These experts in paid search strategy and search engine marketing (SEM) develop campaigns across digital channels to promote a product or service. Search marketing managers typically work in the marketing and advertising industry.
6. Business Development Representative
Salary range: $35,000-$68,200
Business development representatives are responsible for identifying and reaching out to prospective clients. It's a job best suited for those who are early on in their careers and want to pursue sales roles.
5. Process Development Scientist
Salary range: $52,000-$119,000
These scientists research and develop more efficient and effective ways to manufacture products and streamline operational processes. This is not a great role for someone who wants to work from home, as only 1.2% of these jobs are currently remote.
4. Machine Learning Engineer
Salary range: $72,600-$170,000
These engineers develop and implement artificial intelligence systems for products and applications. This role is most in-demand in San Francisco, Seattle and Los Angeles.
3. Customer Marketing Manager
Salary range: $89,900-$154,000
These managers work with sales and marketing departments to develop and execute programs that drive client engagement. The most common skills needed for the role are customer insight, marketing strategy and competitive analysis.
Make Your Money Work Better for You
2. Diversity and Inclusion Manager
Salary range: $60,000-$145,000
These managers lead teams of people to support company initiatives related to increasing diversity, equity and inclusion. They may be responsible for diversity program development, community outreach and leadership development.
1. Vaccine Specialist
Vaccine specialists support the production and distribution of various vaccinations and also educate patients about them. They may work in medical sales, community outreach or clinical operations.
More From GOBankingRates
Methodology: GOBankingRates sourced data on job seekers' top priorities from LinkedIn's 2022 Global Talent Trends report.
About the Author