How Employer Benefits Work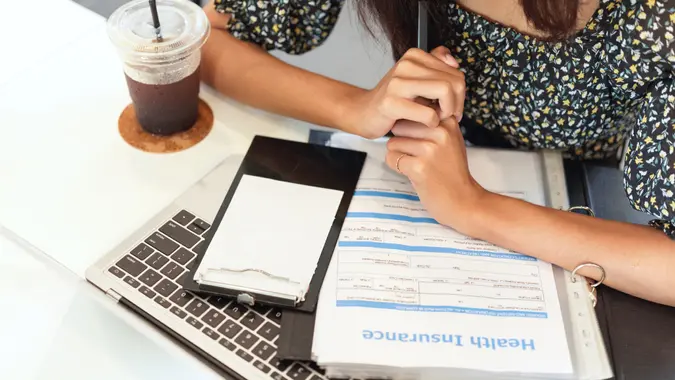 BongkarnThanyakij / Getty Images/iStockphoto
Benefits are an important yet often misunderstood aspect of worker compensation. All too often, opaque tax rules and stuffed insurance guides deter employees from taking full advantage of their benefits packages. Understanding how benefits work can have a sizable impact on the quality of your healthcare, your retirement savings and more. 
How Do Benefits Work?
Employers in the U.S. attract and retain workers by offering benefits that go beyond standard wages. In many cases, these benefit packages will include health insurance, retirement plans, disability and life insurance. Sometimes employees will have to pay a portion of their wages towards these benefits, like in the case of health insurance. When signing up for any benefits package, it is important to review all the fine print so you know what will ultimately be taken out of your pay.
Common Job Benefits
Here is a look at some benefits employers will commonly offer employees.
Retirement Plans
Retirement plans are one of the most commonly provided forms of employee benefits. In recent years, 401(k) plans have become the dominant form of retirement saving in the U.S. 
401(k) plans let you contribute pre-tax income to your retirement investments, lowering your income tax burden at the end of the year. As your investments grow, you're also shielded from additional taxes on dividends and capital gains. You only have to pay taxes when you withdraw the money.
Many employers offer matching sums as an incentive to contribute. For example, an employer might offer a 100% match on up to 5% of your salary. If you make $50,000 a year and you contribute $2,500 to your 401(k) then your employer would contribute an identical $2,500. 
Make Your Money Work Better for You
Health Insurance
More than half of the U.S. population receives health insurance through employment-based plans. If you belong to this group, you may need to choose between different insurance options, such as an HMO or a PPO. 
Good To Know

HMOs provide less flexibility when it comes to choosing your doctor. In exchange, they offer lower expenses compared to other healthcare plans.

PPOs provide greater freedom but at a higher cost. You might also be asked to select a deductible, which is the amount that you pay before your insurance kicks in. A higher deductible will lower your monthly premium cost while a lower deductible raises your monthly premiums.
Disability Insurance
Employer-provided disability insurance helps keeps workers afloat if they're no longer able to fulfill their job duties due to an accident or ailment. Disability insurance provides a fixed percentage of the worker's income for a set period of time. Short-term disability insurance typically covers between 60% to 75% of a worker's wages and usually lasts for about six months.
Long-term disability insurance covers between 50% and 80% of a worker's wages and it may last for a fixed number of years or until you reach retirement age. Some states require businesses to provide disability insurance while in other states it's optional.
Life Insurance 
Life insurance pays out in the event of death. It's commonly used to cover funeral expenses, and to make up for lost income.
More Benefits You Might Encounter
Other benefits that might be offered by employers include:
Eldercare benefits
Subsidized public transportation
Subsidized tuition or ongoing educational expenses
Wellness programs
Pension plans
Paid time off
Health savings accounts
Dental insurance
Vision insurance
Flexible spending accounts
Final Take
If you don't feel like you understand how your benefits work, get in touch with your company's HR department. Request that they walk you through any parts of your benefits package that you don't understand. You can get the most out of your benefits by tailoring your choices to your individual needs. 
Make Your Money Work Better for You
FAQ
Here are the answers to some of the most frequently asked questions regarding how benefits work.
Can you change your benefits?

Your initial choices aren't written in stone, so you may be able to change your benefits. For example, you might choose to shift your retirement investing strategy away from stocks and into bonds, or you might decide to lower your health insurance deductible. Be advised that some benefits can only be changed at certain times of the year.

Do benefits come out of your salary?

Some benefits do come out of your salary, and others don't. For example, contributions made to your 401(k) plan are made at your discretion and come from your pre-tax salary. However, your employer match does not constitute a part of your salary.
If you signed up for a health insurance plan through your employer, more likely than not you're splitting the cost of your monthly premiums and will see the cost coming out of your salary.

Are benefits worth more than salary?

It's uncommon for employer benefits to outweigh salary. Benefits cannot cover all of your expenses, but they do lower the cost of many daily needs, so it's important to consider both salary and benefits when negotiating pay.
Our in-house research team and on-site financial experts work together to create content that's accurate, impartial, and up to date. We fact-check every single statistic, quote and fact using trusted primary resources to make sure the information we provide is correct. You can learn more about GOBankingRates' processes and standards in our editorial policy.