How To Make Big Bucks as a Freelancer in 2023, According to Someone Who's Done It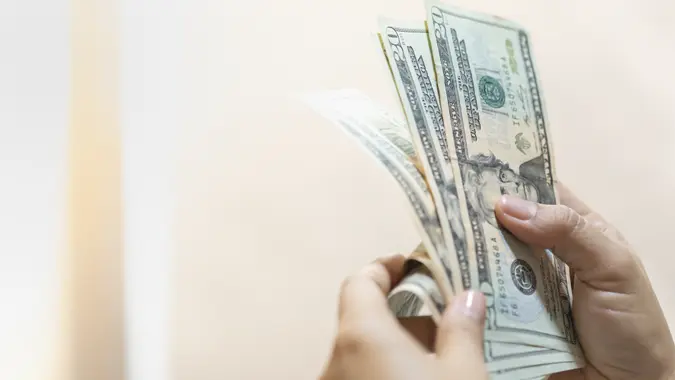 mthipsorn / Getty Images/iStockphoto
Although the traditional job market seems to be in flux, the freelance market is currently booming. A majority (56%) of hiring managers that use freelancers say they have increased their utilization of independent talent over the past 12 months, a recent Upwork study found.
Explore: GOBankingRates' Best Credit Cards for 2023
Read More: 3 Easy Tips To Turn Your Credit Woes Into Wows
Not only is there a growing market for freelancers, but it's also a lucrative alternative to full-time work. Adam Palmer, a digital marketing automation expert, has made more than $1 million freelancing on the Upwork platform. Here's how he did it — and how you can find financial success as a freelancer too.
How and when did you get started freelancing?
I started freelancing in 2016 after my two restaurants went belly up and I also lost my job. I was in a desperate moment with $30,000+ in credit card debt, and I turned to freelancing to make ends meet. I never thought I would make a career out of it, but a couple of months into it, I knew I'd never be able to work a normal 9-to-5 ever again.
Make Your Money Work Better for You
What were some of the most impactful things you did to increase your freelance income?
I gamified work. I gave myself a raise after every successfully completed job to incentivize doing a great job. This also forced me to upskill as much as possible so I could keep acquiring new lucrative skills.
How much income do you make from freelancing now?
It fluctuates, but I've been able to make at least six figures per year since starting.
Take Our Poll: Do You Think You Will Be Able To Retire at Age 65?
What tips and advice can you offer to others who want to have a lucrative freelance career?
Stay consistent. The more reviews you acquire, the easier it will be to find work because of the social proof that comes with objective awesome reviews from past verified clients. There's no shortage of work out there if you want it; keep bidding and improving your profile.
More From GOBankingRates
Make Your Money Work Better for You