How To Negotiate a Full-Time Position From an Internship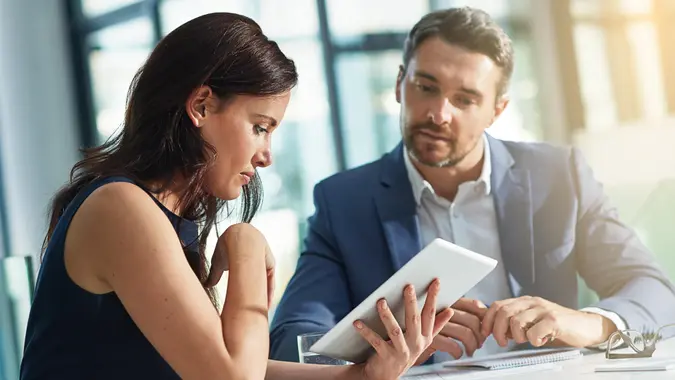 gradyreese / Getty Images
An internship is not only an opportunity to learn and grow, but also to prove your value and worth as a future employee so that you might receive a job offer. Chances are that if things go well, the employer you're interning with will be pleased to extend you a full-time offer when it comes time.
According to NACE's "2021 Internship & Co-op Survey Report," employers offered permanent employment to more than 80% of their eligible interns. However, showing up on time and doing the tasks you're assigned isn't always enough to position you as a frontrunner for a full-time position. Instead, you need to go the extra mile.
Here's what you need to know to successfully negotiate a full-time position from an internship. 
Ask for Feedback
"Throughout an internship, consistently asking for feedback on your performance will show hiring managers that you're looking for growth at the company and ultimately a full-time role," said Sara Skirboll, VP of Communications at CareerBuilder.
Treat Your Internship as an Ongoing Job Interview
"Think of an internship as an extended job interview — this is a weeks or months-long chance to show that you're eager to work on whatever comes your way while also showing your value and what you bring to the team," Skirboll said.
Make Your Money Work Better for You
Learn the Unwritten Rules of the Office
Although following the written policies and procedures of the workplace while interning is vital to your success, you also should take note of things that aren't necessarily in the employee handbook. 
"Pay attention to how your coworkers dress, interact in the office and how the office culture feels, and adapt to that," said Skirboll. 
Build Strong Relationships With Colleagues and Managers
"Any one of these people can be instrumental in turning an internship into a full-time position," said Colin Toh, CEO and founder of Headphonesty, who also works as a college student mentor. "The more that you engage with your colleagues and manager, the better they'll get to know you both professionally and personally. This helps build strong relationships and shows that you can be a great addition to the team."
He added, "When you make the ask for a full-time position, support from your colleagues can be invaluable. If they had a positive experience working with you, they're far more likely to recommend bringing you on board — and a recommendation from a colleague goes a long way in turning an internship into a full-time position."
Be Proactive and Brave
"Internships are competitive ground, which means you're unlikely to land a full-time position by playing it safe and steady," said Brian Dechesare, founder of Breaking Into Wall Street.
"The reality of internships is that you've got to take risks in order to stand out and really stake a claim. If you want a full-time position on a team, you've got to approach your job from the perspective of 'I am good enough to make a difference to this team' and not 'I hope I can be a part of this team.' Bringing that perspective frees you up from tightness and anxiety, and allows you to find your bravery, proactivity and leadership. And that is what will get you recognition and appreciation from the top."
Make Your Money Work Better for You
Demonstrate Your Growth by Learning From Mistakes
"It's the start of your career, so don't stress if you make a mistake," Skirboll said. "A standout intern can adapt and turn mistakes into positive results and lessons for the future."
Everyone makes mistakes, but it's how you deal with a mistake that makes a difference. Accepting responsibility for your mistake will gain the respect of others and learning from it will help you gain wisdom. 
Make Use of Your Downtime
"If you have initial tasks completed, try to present more than one deliverable to your manager to show your ability to be productive," Skirboll said. 
If you're unsure of what to do with your downtime, see if your colleagues need help or ask directly for additional work.
Make It Known That You're Interested in a Full-Time Position
You might assume that if you go the extra mile as an intern, you'll be a shoo-in for a permanent position, but don't leave anything to chance. As soon as you know you're interested in a full-time position, let your bosses know. This is especially important if there are other interns who are also vying for a position.
Say Thank You and Stay in Touch
"Thank your manager and anyone else you have worked with at the end of your internship — an old-school thank-you note goes a long way," advised Skirboll. "Even if your internship ends, connect with your manager and coworkers on LinkedIn and consider them mentors for advice and guidance throughout your career. This also allows you to stay in touch should a full-time role at the company become available."
Make Your Money Work Better for You
More From GOBankingRates