15 Easy Jobs That Pay Well
See which jobs are the least stressful.
It's possible to bring home a large paycheck without working around the clock or constantly being stressed out. Some high-paying jobs are also low-stress, and you might even be able to get some of these jobs without a higher degree. If you're wondering, "What is an easy job that pays a lot of money?" read on to find out.
This guide to easy jobs includes:
Top Easy Jobs That Pay Well
Is there such a thing as a do-nothing job that pays well? Well, not quite, but all of these jobs pay an average annual salary of around $50,000 or more and are low-stress — and sometimes even fun.


1. Orthodontist
Average annual salary: $

225,760

Educational requirements: Doctoral or professional degree
A lot of education and licensing is required to become an orthodontist — an undergraduate degree, passing the Dental Admission Test to be able to apply for dental school, completing dental school and residency, passing the National Board Dental Examination and obtaining a license to practice orthodontics as a specialty, which may require a state exam — but once you make it through all of those hoops you'll be rewarded with a high-paying, low-stress job.
Make Your Money Work Better for You


2. Statistician
Average annual salary: $88,190
Educational requirements: Master's degree
Statisticians analyze data and help solve problems using statistical techniques. These professionals commonly work for the federal government or engineering research companies. The stress level that comes along with this job is below average, according to U.S. News.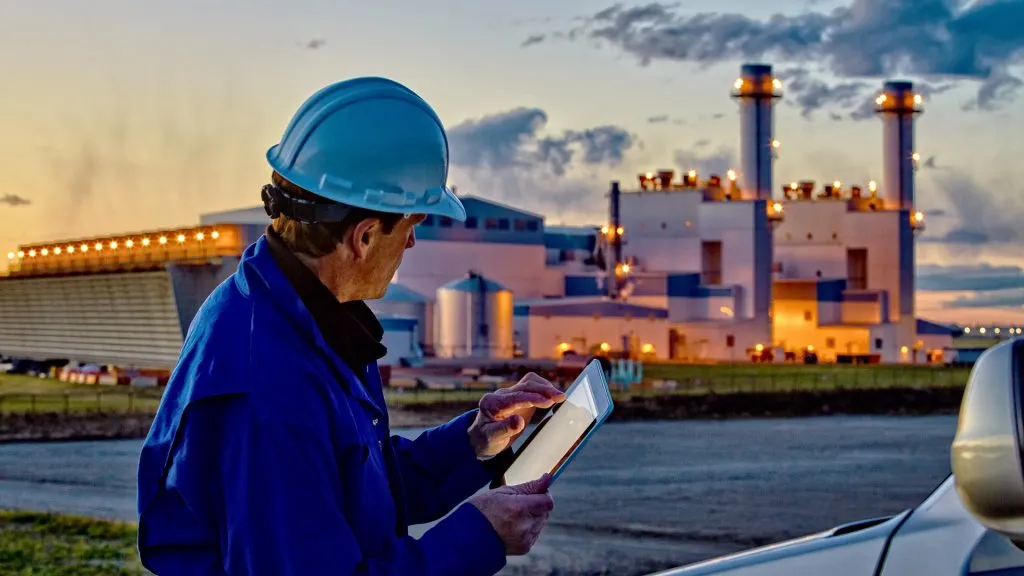 3. Power Plant Operator
Average annual salary: $83,020
Educational requirements: High school diploma
Power plant operators control, operate and maintain machinery that generates electricity. The job requires monitoring instruments to maintain voltage and electricity flow and using control boards to regulate the distribution of power. It's true that the job can be stressful if something goes wrong, but that's a rare occurrence.
"There's an old saying that this job is 99% boredom and 1% sheer terror," Everett Jordan, who works at Eugene Water and Electric in Oregon, told the College Foundation of North Carolina.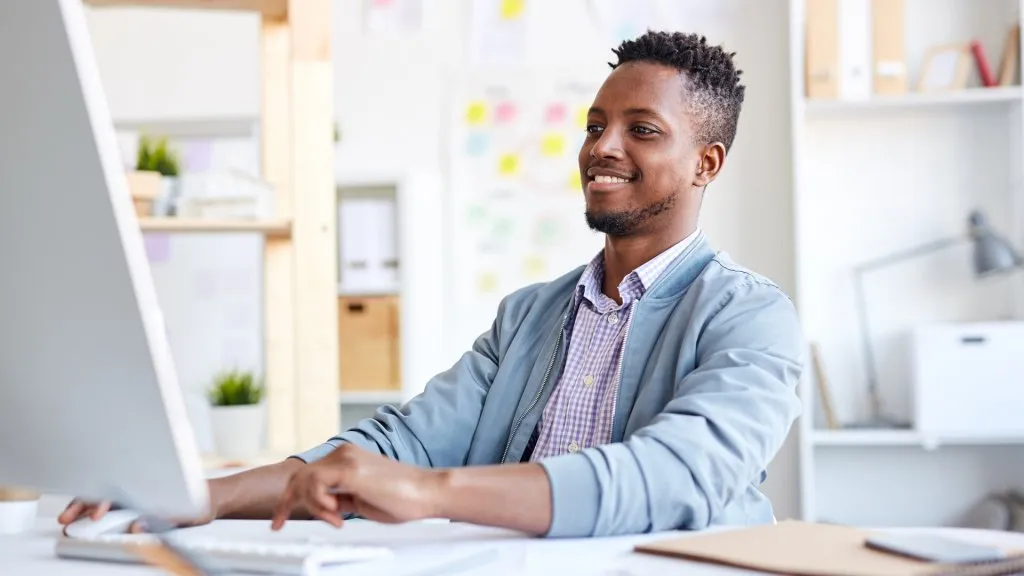 4. Web Developer
Average annual salary: $69,430
Educational requirements: Associate's degree
Web developers design and create websites. They can be self-employed or work for a specific company. This job has a low stress level, as well as a high level of flexibility, according to U.S. News.
Make Your Money Work Better for You


5. Landscape Architect
Average annual salary: $68,230
Educational requirements: Bachelor's degree
This job isn't necessarily "easy" — it definitely requires a high level of skill — but it could be a fun job for people with a knack for design and a love of the outdoors. Although you might spend a good portion of your time in an office creating designs for parks and other outdoor spaces, you also get to spend time outside visiting the job sites.


6. Cartographer
Average annual salary: $

64,430

Educational requirements: Bachelor's degree
A cartographer is a professional map maker. This job usually requires a bachelor's degree in cartography, geography, geomatics or surveying.


7. Anthropologist
Average annual salary: $

62,410

Educational requirements: Master's degree
This low-stress job focuses on the study of human beings. Anthropologists typically work for research organizations, the government or consulting firms, and sometimes perform fieldwork outside of an office.


8. Archaeologist
Average annual salary: $

62,410

Educational requirements: Master's degree
Archeology combines a love of history and a passion for exploring. Archaeologists examine and preserve animal or human remains and artifacts, and use their findings to learn about the history and living habits of these beings from earlier eras. They also manage and protect archeological sites.
Make Your Money Work Better for You
Related: Feel Like You're Retired With One of These 30 Laid-Back Jobs


9. Librarian
Average annual salary: $59,050
Educational requirements: Master's degree
If you love books and helping others, you might love being a librarian. Librarians can work for local governments, companies or schools and assist people with finding the information they need.


10. Property Manager
Average annual salary: $58,340
Educational requirements: High school diploma
Being a property manager can be low-stress if you manage a smaller building. Your main responsibilities are to show the property to prospective renters, collect lease payments and arrange for repairs and other building management services. If you have low-maintenance tenants and not too much turnover, this could be a pretty easy job.


11. Survey Researcher
Average annual salary: $57,700
Educational requirements: Master's degree
Survey researchers design and conduct surveys, and then analyze the data. They can work in a number of environments, including research firms, polling organizations, nonprofits, corporations, colleges and universities, and government agencies.


12. Flight Attendant
Average annual salary: $56,000
Educational requirements: High school diploma
Make Your Money Work Better for You
There is some stress associated with this job stemming from unruly passengers — or, in the worst case, an in-flight emergency — but for the most part, it's smooth sailing. Plus, you get to travel as part of the job.


13. Hearing Aid Specialist
Average annual salary: $

55,650 

Educational requirements: High school diploma
Hearing aid specialists administer hearing tests, interpret test results and take ear impressions to select and fit hearing aids for customers. This is one of the few healthcare jobs you can get with just a high school diploma or equivalent.


14. Wind Turbine Technician
Average annual salary: $54,370
Educational requirements:

Postsecondary nondegree award
This job is certainly not for someone with a fear of heights — it requires installing, maintaining and repairing wind turbines, which means you are often working outdoors, in confined spaces and at high heights. However, if none of those conditions phase you, you can find the work to be pretty easy.


15. Translator
Average annual salary: $49,930
Educational requirements: Bachelor's degree
Translators convert information from one language into another and work in settings that include schools, hospitals, courtrooms and conference centers. Many translators work remotely. If you already speak two (or more) languages fluently, this should be a pretty stress-free job that you can do from the comfort of your own home.
Find Out: High-Paying Jobs You Didn't Know Existed
How To Manage and Save Your Paycheck
Once you've secured an easy, high-paying job, take steps to ensure you are putting your paycheck to good use. Here are some options for managing and saving your paychecks.
Savings Accounts
Depositing a portion of your paycheck into a savings account keeps it secure while allowing it to grow through accruing interest. There are a number of savings account options, from high-yield online savings accounts to traditional accounts at brick-and-mortar banks. Look for an account that suits your needs while offering a high interest rate and low fees.
Check Out: Best Savings Accounts
Money Market Accounts
A money market account works much in the same way as a traditional savings account. Both have a six-withdrawals-per-month limit on payments made by debit card, check, electronic payment or draft. The main differences between money market accounts and regular savings accounts are that money market accounts typically have a higher interest rate and also require a higher minimum deposit — usually between $2,500 and $10,000.
Investing
Investing allows your money to grow rapidly — typically at a much faster rate than with a savings or money market account — thanks to compounding interest. There are a variety of investment vehicles you can choose from, including stocks, bonds, mutual funds and real estate, each with its own level of risk and potential for reward. Your strategy to invest money will depend on your risk tolerance and goals. If you're unsure where to start, consider meeting with a financial advisor or other investment professional.
Read: 20 'Boring' Jobs That Pay $100,000 or More
If you're currently in the market for a new job, one of these easy, high-paying jobs could be a good option. It's important to remember that "easy" is subjective, and what comes easily to you might not be so simple for others. Also, "easy" doesn't always make for the most fulfilling career, so keep that in mind before committing to a job you see as being potentially low-stress. Whatever you do decide to do for work, make sure you are making the most of every paycheck by dedicating a portion to saving or investing.
More From GOBankingRates
All salary data is sourced from the Bureau of Labor Statistics and is accurate as of March 16, 2020.