How To Prep Your Social Media Feeds Before Job Hunting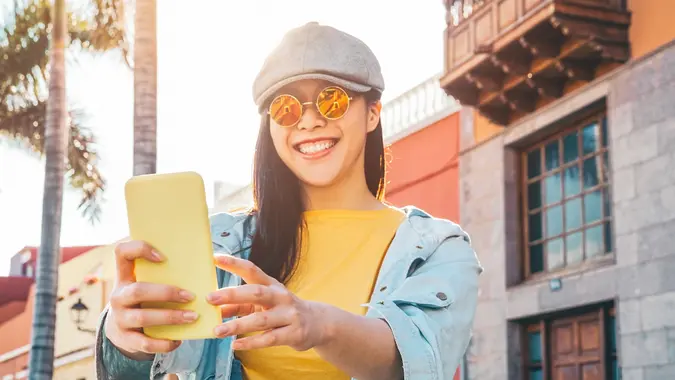 Alessandro Biascioli / iStock.com
Social media accounts like Facebook, Instagram, Twitter and TikTok are a great option for sharing your personal opinions, latest photos, videos and favorite memes with family and friends, but it is possible to overshare (or share the wrong thing). Unfortunately, these types of missteps can give the wrong impression to any recruiters or employers who view these profiles in connection with your job application.
Likewise, while LinkedIn is a social networking site designed for business professionals and should be used accordingly, some members trip up and post images or thoughts that can't be taken as anything but unprofessional. 
According to Jobvite's 2021 Recruiter Nation Report, the biggest recruiter turnoffs when it comes to social media are spelling or grammar errors in posts or tweets, references to marijuana or alcohol consumption, political posts or pictures of people who are scantily clad. If your social media profiles are littered with these types of posts and images, you will probably want to set them to private before you launch your job search.
Make Your Money Work Better for You
To help you prep your social media accounts further before job hunting — and find out how to avoid raising a red flag among recruiters — here are some suggestions from industry experts.
Search Your Name Online
"Google yourself to see what populates, and then do any necessary clean up if needed," said Kathleen Quinn Votaw, the CEO of TalenTrust.
Michael Moran, a recruiter with Green Lion Search, recommends taking the following steps. "If you appear on an undesirable website, try reaching out to the webmaster to remove you," he said. "Ask people who have tagged you in inappropriate posts on social media to remove you as well. You can be sure employers will do a Google search on you, so why not be one step ahead?"
Take Our Poll: Do You Think the Fed Raising Rates Will Help or Hurt the Economy?
Evaluate Your Profile Photos
Even if you set your social media profiles to private, people likely will still be able to see your main profile photo image. 
"Keep your profile pictures and cover photos appropriate," said Samantha Hawrylack, a personal finance expert and co-founder of How To FIRE.  "Avoid anything that could be construed as offensive, sexual, or illegal."
Additionally, Adina David, recruiter and career coach at Paperjobz, said, "You should upload headshots that are not too close up or blurry, but not so far away that it's difficult to make out the details of your face."
Make Your Money Work Better for You
Be Choosy About Follows or Likes
For social media accounts that are public, it's important to curate your follows or likes in a way that's not offensive to others if you are looking for a job. "As a company that values diversity and inclusion, following radical or divisive sites or groups is an indicator that a person will not fit within our culture," said Moran.
It's also a good idea to curate follows or likes that indicate your professional interests.
"Follow and like groups, organizations, companies and industry leaders that are aligned with your job search," said Quinn Votaw. "This is visible to recruiters."
Demonstrate Thoughtfulness When Posting and Sharing
"Employers will want to see that you're a thought leader in your industry," said Arno Markus, iCareerSolutions CEO and founder. "This means sharing valuable content, engaging in thoughtful discussions and generally adding value to the online conversation."
Be Sure Your LinkedIn Work History Matches Your Resume
"Be sure that the names of employers, job titles and dates all align between your LinkedIn profile and your resume," said Quinn Votaw. If not, it could be confusing for recruiters and hiring managers or cause concerns about transparency, she said. 
Make Your Money Work Better for You
Don't Post Negative Remarks About Previous Employers
"This is a huge red flag because if you are speaking ill of employees or your job, there is a chance you would do the same with a new job," said Joanna Zambas, career expert at CareerAddict. "Always keep these types of thoughts and comments to yourself and do not post them on social media. These posts will always come back around to haunt you."
Don't Share Unprofessional Content or Photos
"Personal social content, often shared on platforms like Facebook or Instagram, is best kept private," advised Moran. "As a business-oriented social platform, LinkedIn is the most important channel to focus on as you're looking to attract potential employers."
Moran added, "It can make us question a candidate's judgment when they share unprofessional, personal, or political content on professional sites like LinkedIn. Sharing unprofessional photos or an overly personal profile picture is also questionable."
Don't Forget To Edit if Needed
Consider going back through your most recent social media posts and editing for spelling and grammar errors if possible. 
According to Gareth McGlynn, owner of Niche Specialist Staffing Partners, "A bugbear of many clients is spelling mistakes throughout the candidate's social profile."
Make Your Money Work Better for You
David also recommends checking your social media bios for spelling errors. There's a good chance potential employers or recruiters will be interested in what you've written.
More From GOBankingRates
Make Your Money Work Better for You