9 Jobs You Can Get Even If You Have Bad Credit

6 min Read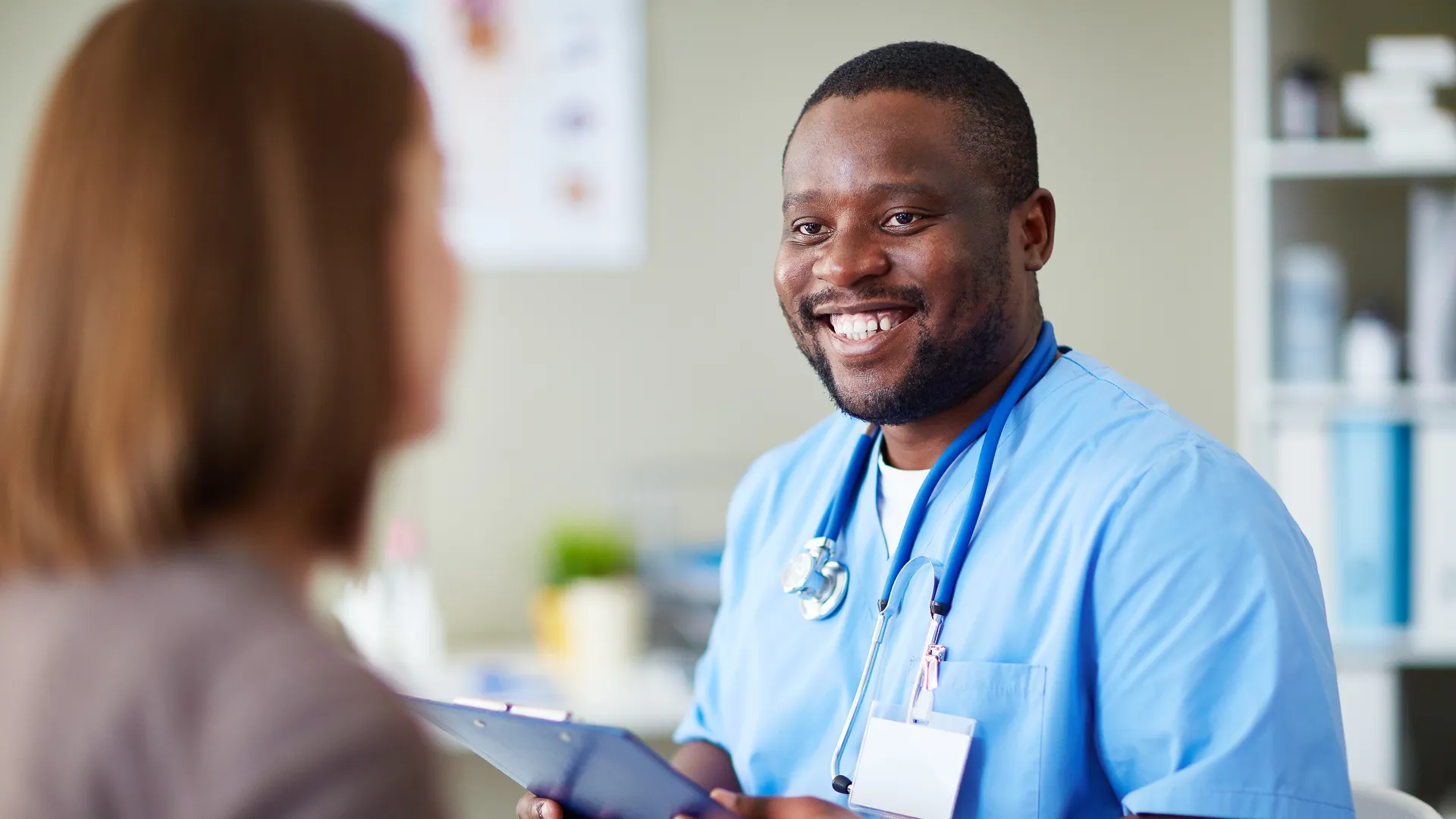 You might think your credit history has nothing to do with job skills, but bad credit can prevent you from obtaining employment. According to a CareerBuilder survey of 2,379 hiring managers and human resources professionals, 29 percent conduct employment credit checks.
The good news is credit checks are not the gold standard for every occupation. In fact, it depends on where you live and what you do. Lauren Milligan, career advancement coach and CEO of ResuMAYDAY — which provides job search tools and coaching — suggests familiarizing yourself with credit privacy laws in your state.
"As of 2017, 12 states have set laws in place that prohibit an employer from pulling a credit check unless the job specifically requires cash/financial management in specific amounts," said Milligan. "In these states, an employer hiring a warehouse worker or an administrative assistant cannot pull their candidates' credit reports — but a bank hiring an investment manager can."
While the odds of getting hired for a finance-related position are low if you have bad credit, many jobs don't require good credit. After speaking with HR experts, GOBankingRates identified a few jobs you can get with bad credit.
Make Your Money Work Better for You
Administrative Assistant
Estimated salary: $35,186-$44,662
Depending on the company's size, some business owners can't handle every task themselves. They need employees to fulfill administrative roles, and administrative assistants have the skill sets to perform the tasks needed. These include making travel arrangements, drafting reports, composing memos and other general office duties necessary to maintain workflow.
Nurse
Average wage: $28.47 per hour
Whether employed in a doctor's office, hospital or another healthcare facility, registered nurses work alongside doctors and have a variety of duties. Responsibilities include maintaining patient records, recording symptoms, administering medicine and offering emotional support.
Some healthcare facilities might run a background check before hiring a nurse to verify license and confirm no history of drug abuse or criminal activity involving patients exists.
Teacher
Average salary: $43,807-$49,221
Teaching can be rewarding not only because of summer breaks, but also for the opportunity to inspire young people and teach a subject you're passionate about.
Typically, teaching in the public school system requires a bachelor's degree and teaching license. You might also need to pass criminal and child abuse background checks. If you're thinking about becoming a teacher, choose a place where teachers make the most money.
Laborer
Estimated salary: $26,240-$35,975
General laborers work in different industries, including transportation, residential and commercial development, and road construction. Qualifying for these jobs typically requires a high school diploma or General Educational Development certificate, commonly referred to as a GED. Some industries might also require a minimum of two years of construction experience.
Duties include tasks such as heavy lifting, preparing job sites for construction, operating heavy machinery and general maintenance.
Customer Service Representative
Average salary: $20,810-$53,730
If you have an outgoing personality and enjoy interacting with people, working in the customer service field might be an excellent career choice.
Customer service representatives often work in call centers or retail stores and have diverse responsibilities, such as resolving customer complaints, answering questions, taking orders, and providing information about products and services. Employers routinely include insurance, cable, wireless communication and home utility companies — and some only require a high school diploma.
Make Your Money Work Better for You
Custodial Worker
Estimated salary: $24,503-$33,156
Custodial workers are employed by state institutions, hospitals, hotels, schools and other diverse industries. Duties include vacuuming, sweeping, mopping, polishing furniture and trash removal. Depending on the employer, custodial workers might also be responsible for building and grounds maintenance.
Need a Gig? You'll Hate These Jobs, But Love the Money
A criminal background check is fairly common for custodial jobs. This is necessary to avoid hiring people with a history of theft since custodial workers often work independently.
Automotive Repair Technician
Estimated salary: $32,668-$42,882
During tough economic times, automotive repair is one industry that might just be recession-proof. That's because every vehicle needs repair eventually. It is for this same reason automotive repair technicians might find gainful employment sooner and easier than other types of workers, especially during an economic downturn.
Common responsibilities are diagnosing mechanical problems and performing basic automotive maintenance, such as battery installation, tire rotation, oil change, equipment testing, and repair and replacement of broken parts. Automotive repair technicians typically work in dealerships and automotive repair shops. Those with an entrepreneurial spirit usually start their own automotive repair company.
Uber Driver
Average salary: $30,000
If you're looking for extra cash yet bad credit is holding you back from certain opportunities, think outside the box. Apply for jobs that let you set your own schedule.
"The best jobs for those with bad credit is, by far, those offered in the sharing economy," said Glenn Carter, personal finance and sharing economy writer for The Casual Capitalist. "These digital platforms include Airbnb, Uber, WeGoLook, Instacart, Turo and so much more. These job sites typically have an application process, but not involving checking credit, and is usually very unobtrusive."
Make Your Money Work Better for You
Journalist
Average salary: $48,474
If you're enthusiastic about a particular topic or news, and you have excellent writing and research skills, becoming a staff writer, reporter, journalist or freelance writer might be up your alley. You'll research different topics, interview sources, generate ideas and create engaging content.
Some positions require a degree in journalism, communications or a related field, and there's plenty of room for growth. Entry-level staff writers can become editors for magazines, newspapers and other publications.
Next Up: 6 Reasons Why Employers Care About Your Credit
Professions included in this article were selected after an evaluation of their job descriptions, focusing particularly on whether these occupations involved managing company finances. Each position was cross-referenced with material related to jobs requiring good credit to avoid contradictory advice. This final list of jobs was confirmed by HR experts. All salary estimates are according to PayScale.com, Salary.com, Glassdoor.com and the Bureau of Labor Statistics.
About the Author