Does Your LinkedIn Profile Need a Makeover?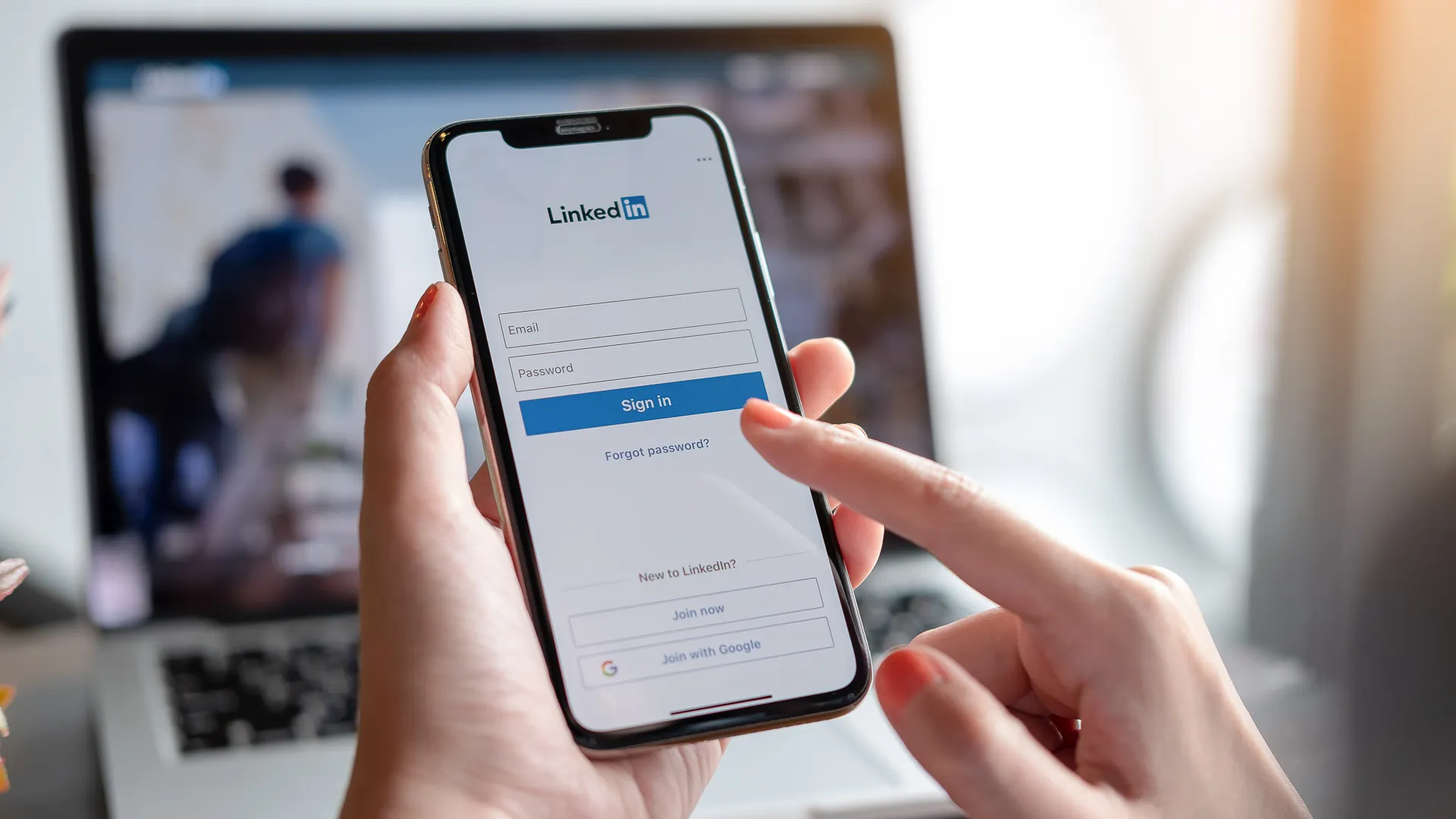 Out with the old and in with the new. It's an adage that applies to many things in the dawn of a new year — including your LinkedIn profile.
See: 
Related: 
In the age of the pandemic, face-to-face meetings are less probable. Hiring managers and recruiters are relying much more on gathering intel on prospective candidates online, and your LinkedIn profile is the perfect resource.
According to current statistics from LinkedIn, 40 million people are using the platform for job searches each week and three people are hired every minute. That's some stiff competition.
To see how you virtually measure up to other job seekers on the platform, take a look at these six key indicators to see if it's time for a LinkedIn profile makeover. If you're guilty of any of these shortfalls, you'll find the information and tips you need to make your LinkedIn profile shine and stand out among the masses.
Last updated: Sept. 30, 2021
Your Headline Is Generic
First impressions are golden opportunities. Your LinkedIn profile's headline not only tells hiring managers and recruiters what you do but also conveys the potential value you can bring to the table. To get noticed, it's critical to go beyond LinkedIn's default headline that simply lists your job title followed by the company you work for.
Optimize your headline by using keywords that describe your career niche and top skills. Also add that you are actively seeking a position if that's the case. Here's an example:
Jake Smith|Marketing Strategist|Digital Branding|Data Analytics|Experienced and Available for Full-Time Opportunity
Your 'About' Section Is Boring
Once someone makes it past your headline, you'll want to keep them interested. Jazz up a lackluster "About" section by adding keywords and phrases that will attract your target employers. Remember, your goal is to educate your audience on what makes you the perfect fit for a particular position. Try these tips to beef up this section:
Write in first person to make your profile more relatable, personable and real.
Add at least three quick-hitting metrics that showcase your strongest achievements, such as "I increased quarterly sales 20% by analyzing consumer trend forecasting."
Write two or three compelling sentences to explain why you work in your current position/industry.
Use subheadings to organize information in short and snappy paragraphs that leave plenty of white space.
Make Your Money Work Better for You
Your Photo Falls Flat
According to LinkedIn's research, you increase your profile's chances of being viewed by 14 times when you add a picture. But not just any picture will do. If you can afford to have professional headshots made, consider it. If not, put your smartphone to work, recommends LinkedIn. Here are some tips to get the perfect photo for your profile:
Dress the part. Think about hiring managers' expectations.
Aim for a confident, yet engaging expression to draw people in. Avoid huge smiles or blank stares.
Stick with a solid background and crop the photo into a headshot to keep the focus on you. A faraway or fuzzy shot just won't do.
You can also amp up the visual appeal of your profile — and give insight into who you are and what you can offer — by adding a carefully chosen background banner image. Check out Canva or Adobe Spark for free, customizable templates.
You Don't Have Any Recommendations
Most of your LinkedIn profile includes information you're presenting on your own behalf. But don't discount the power of including other professional's opinions, which can help you gain credibility in a potential employer's eyes.
LinkedIn offers users an "Ask for a Recommendation" feature that allows you to ask other LinkedIn members — first-degree connections who are familiar with your skills and achievements — to write you a personal recommendation that you can display in your profile. There's no limit to the number of recommendations you can request and receive, and you can choose to make them visible on your profile or not.
You Aren't Showcasing Your Skills
While education matters, showcasing your actual skills can attract employers and set you apart from other LinkedIn job seekers. According to LinkedIn research, LinkedIn Skill Assessments can increase your chances of getting hired by 30%.
You can find available Skill Assessments in the Skill section of your profile — you'll see options like Microsoft Excel, Adobe Photoshop and various coding languages. Once you complete an assessment, the results are kept private; so if you don't do as well as you would have liked, no one has to know. If you do decide to display the results, you'll have an option to add a "verified skill" badge to your profile, according to LinkedIn.
Make Your Money Work Better for You
Your Work History Isn't All It Can Be
Beef up your work history in the Experience section of your profile. Remember, you're competing with 40 million other job seekers each week, so make your professional achievements and experience stand out. Here are some helpful tips to strengthen this section:
Add relevant keywords to job titles. This can improve your chances of being found in search results.
Add key achievements and contributions to each job role.
Eliminate off-putting

clichés

from your work history, such as "I'm a team player," "I'm results driven" or "I know how to think outside the box."
More From GOBankingRates