You'll Love These Jobs But Hate the Pay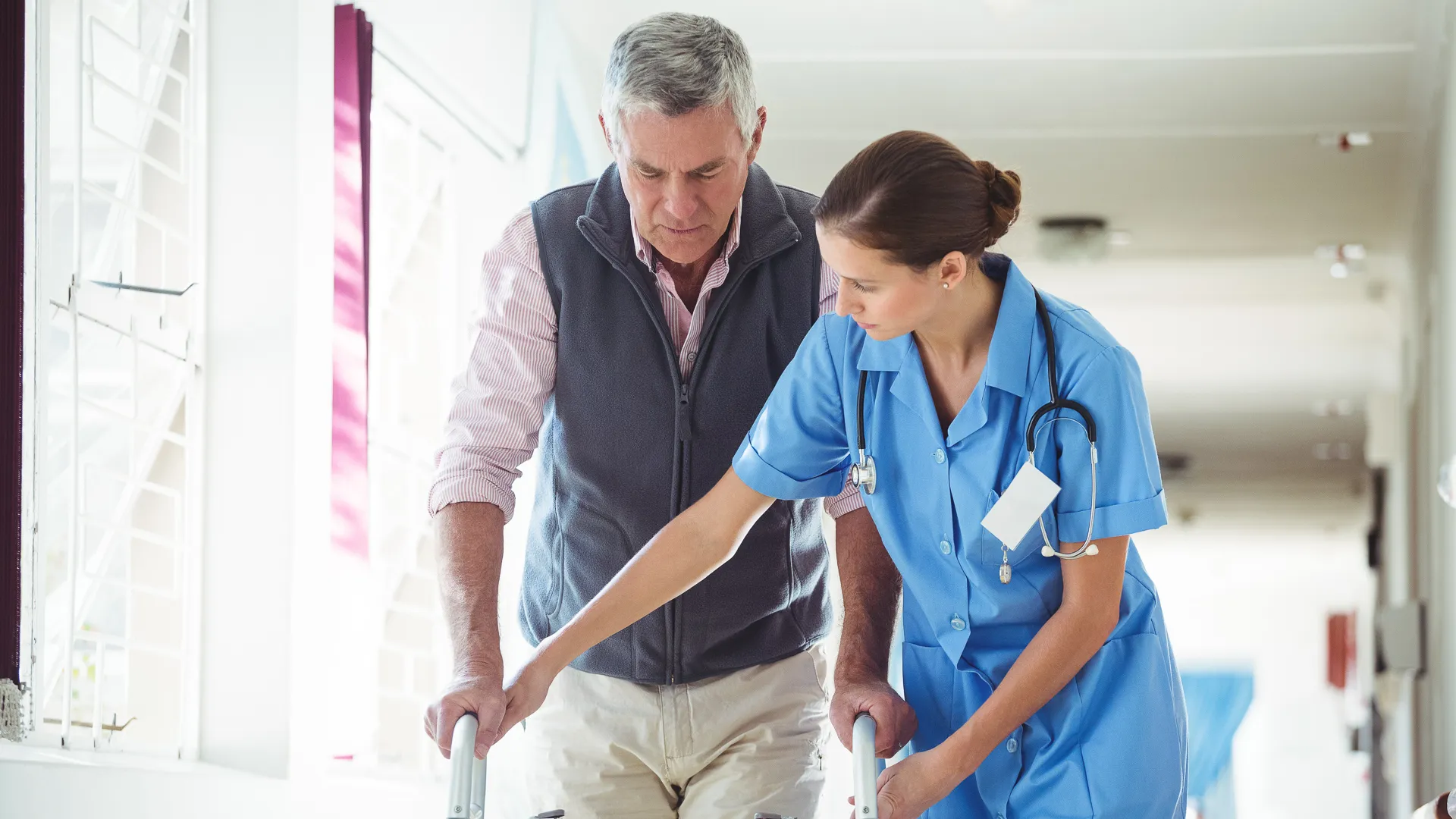 Higher income doesn't mean a higher volume of joy. Working in a rewarding field, however, can bring about genuine happiness, according to a Time report. If you think it's time to make the switch to a job you love, the first thing you'll need to prepare for is the financial hit.
Click through to discover some jobs that might put a smile on your face — but keep in mind you won't get paid insanely well.
Make Your Money Work Better for You
Recreational Therapist
Average Hourly Compensation: $22.31
If you're searching for some of the happiest jobs, recreational therapist is one of them. Recreational therapists coordinate activities that maintain a patient's cognitive and physical well-being. You get to plan activities such as arts and crafts, music and dance for others' enjoyment, and ultimately yours too.
It's not one of the jobs that pay the best, although this is certainly not one of the worst paying jobs. The median salary was $46,410 in 2016, according to the most recent data from the Bureau of Labor Statistics (BLS).
As far as education goes, recreational therapists normally need a bachelor's degree in recreational therapy or a related field such as recreation and leisure studies.
If you're looking for something a little different, check out these odd jobs that actually pay well.
Health Educator
Average Hourly Compensation: $21.34
Are you into healthy living and want to promote wellness to others? If so, this might be one of the best jobs to have. As a health educator, you'll be able to teach people how to improve their health and impact communities by collecting data and preparing educational programs.
As for the downside, the median salary was only $37,330, according to the BLS.
All things considered, it's still a good job. You'll need a bachelor's degree in health education or health promotion.
Before You Pick: 10 Jobs With the Most — and Least — Security
Writer or Author
Average Hourly Compensation: $29.44
If you have dreams of penning your ideas into written word and being a published author, this might be one of the most rewarding careers.
Writers and authors work independently or work for various types of media, including books, blogs, television and magazines, to name a few. They might select genres and subjects that interest readers and conduct research before they dive into writing. The pay is certainly livable, but if you have dreams of making it big, then the average salary of $61,240 might disappoint.
Typically, you'll need a college degree in English or journalism for a salaried position as a writer or author.
Don't Miss: 12 Airtight Reasons You Need to Trade Your Lofty Paycheck for Work You'll Actually Enjoy
Make Your Money Work Better for You
Cosmetologist
Average Hourly Compensation: $11.68
How about pursuing a career that is dedicated to helping people look and feel their best? Cosmetologists offer a range of beauty services, such as cuts and hair color, facials, manicures, makeup application and more.
Cosmetology is certainly one of the jobs people love, despite only offering a median salary of $24,300. You'll need to obtain a state license from a cosmetology school to land a position.
If this interests you, you might want to check out other low-stress jobs that provide hefty paychecks.
Nursing Assistant
Average Hourly Compensation: $12.78
Attending to the elderly could be one of the most satisfying jobs. Whether in a hospital or in an assisted living care facility, you will support seniors with many day-to-day tasks. These duties include helping patients and residents with baths, dressing or eating their meals.
Although the work is emotionally rewarding, it's not monetarily. The average salary is $26,590, according to the BLS. To enter this profession, one must first complete a state-approved education program at a community college or a technical or vocational school, or even training at a nursing home or hospital.
Did You Know? Here's the Highest-Paying Job in Your State
Fitness Trainer and Aerobic Instructor
Average Hourly Compensation: $18.34
Have you ever watched "The Biggest Loser"? Then you know the emotions that physical fitness can produce.
Fitness trainers and instructors are basically the cheerleaders for physical fitness. They might lead classes or individually train. Either way, they are determined to motivate and produce results that make clients have a positive self-image or simply feel healthier.
The job might pay in gratitude, but not so much financially, as the average salary was $38,160, according to recent BLS numbers. The career is experiencing positive growth, and the top 10 percent of earners made $72,980 on average.
To work for a health club or another fitness employer, you might need an associate's degree or a bachelor's degree relating to health or fitness, such as exercise science. Education requirements will vary by type of employment and state.
Make Your Money Work Better for You
Firefighter
Average Hourly Compensation: $23.09
Firefighters typically love their line of work as they get to help their community in the worst of times. In short, it might be one of the most fulfilling careers. What could be better than saving a life or putting out a potentially deadly fire? As a firefighter, you'll get to respond to emergencies, where life, possessions or the environment are in jeopardy.
Still, for putting your life on the line, the pay isn't anything to brag about. The average median salary was $48,030 as of May 2016, according to the BLS.
Firefighters usually need a high school diploma and training in emergency medical services, but it's one job where no college degree is required.
Craft and Fine Artist
Average Hourly Compensation: $23.45
Art can be therapeutic and a wonderful way to pass the time. If you have artistic abilities, you might find channeling your artistic strengths into meaningful masterpieces would be best by pursuing a career as an artist.
Whether you draw, sculpt or paint, there is work to do as a craft and fine artist. Primarily you get to work for yourself, as you're the creative mind producing the work. Most artists work at studios, warehouses, galleries or work from their own homes.
Now the pay might not be as exciting as the career itself, with $48,780 as the average annual salary. The top 10 percent of earners earned more than $99,670, however.
Most fine artists earn a bachelor's or master's degree in fine arts, according to the BLS.
Preschool Teacher
Average Hourly Compensation: $13.84
Picture starting your day with circle time over traditional work. What could be better than hearing preschoolers sing and giggle and play make-believe? You can directly see the impact of your teachings, sometimes immediately. Not to mention each day is unique and kids can be hilarious and fun, one reason why being a teacher is awesome.
As a preschool teacher, you'll do most of your teaching through play. There will be a lot of story time and rhyming games to develop vocabulary and language development. Your job will be to teach children basics, such as shapes, numbers, colors and letter recognition.
Now if only this job would pay to have fun. The median annual pay was $28,790 in 2016, according to the BLS. An associate's degree is the minimum for a preschool position, but a bachelor's degree might be required in some public schools.
Considering Teaching? Here's How Much Teachers Make in Every State
Make Your Money Work Better for You
Special Education Teacher
Average Hourly Compensation: $25
Special education teachers get to establish meaningful relationships with students who have disabilities, as they create the educational curriculum to meet their specific needs. They might work individually or with a small group of children, but in either case, they develop personalized assignments and lesson plans.
Although the pay is higher than others on the list, the pay might disappoint some based on the meaningful work they do. The median salary as of 2016 was $57,901, according to the BLS.
A bachelor's degree is mandatory in every state, although only some require teachers to earn a degree specifically in special education. Other avenues include a degree in elementary education or a designated subject area such as math or science.
Clergy
Average Hourly Compensation: $21.99
In PayScale's "Most & Least Meaningful Jobs" study, clergy reported feeling the most meaning in their work out of 450 jobs. In fact, 97 percent responded that their work had meaning. If you're dedicated to your faith and want to engage with others about their beliefs, maybe it's time to answer a higher calling.
As a clergy member, an individual might lead a congregation in worship or perform religious ceremonies, such as a wedding or funeral. They're also active in the community and provide moral guidance to members.
The most common educational level reported for people in the clergy was a master's degree, although a bachelor's degree might also be accepted. The median salary was $45,740.
Recreation Worker
Average Hourly Compensation: $11.48
This is certainly among the happiest of careers. Recreational workers are essentially paid to have fun and engage in physical activity, particularly outdoors. They might work in summer camps, fitness and recreational sports centers, parks or even nursing facilities.
The median annual wage for recreation workers was $23,870 in 2016, so it's understandable why you'd hate the pay. There's a little more earning potential in nursing and residential facilities, according to the BLS — as in a few thousand more annually.
And to be fair, you really only need a high school diploma to qualify for a recreation worker position. Education and training requirements might vary from position to position, but at least you know you're saving money when it comes to education.
If You Can Handle It: 10 Boring Jobs That Pay $100,000 or More
Make Your Money Work Better for You
Floral Designer
Average Hourly Compensation: $12.43
Do you often find yourself admiring floral arrangements and making them for your home? Sounds like you'd be happy with a career as a floral designer. Also known as florists, floral designers work with flowers and plants to make decorative displays. They might help customers with their selections, as well as create designs for specific occasions, such as weddings, anniversaries, birthdays and more.
Although the job could be fun and meaningful, the pay might disappoint. The median annual wage for floral designers was $25,850, according to the BLS. The top 10 percent of earners made more than $39,130, however.
Florists usually can begin with a high school diploma or GED. Most experience is learned on the job, so find a talented mentor and hone your craft if you wish to pursue.
Library Assistant
Average Hourly Compensation: $12.12
As a library assistant, you'll get to serve the community in which you live and work by helping people find reading materials or teaching them how to use the vast array of library resources. If you're an avid reader yourself, you might find it exciting to share reading suggestions. Some of the duties of library assistants include clerical work, such as sorting and shelving library materials, or scanning books at check out.
Working at a college or university library gives library assistants the highest earning potentials — $13.86 on average hourly. So if the smell and sight of books gives you pleasure, you might be able to overlook the less-than-stellar pay.
Furthermore, to work as a library assistant, you only need a high school education, whereas a library technician might need a post-secondary certificate, states the BLS.
Be Aware: 30 Careers That Are More Likely to Lead to Divorce
Social and Human Services Assistant
Average Hourly Compensation: $15.29
You can help the elderly stay in their homes, ensure that children are living in safe homes or help people with disabilities find the resources they need. Social and human service assistants can also go by other job titles, including casework aides, family service assistants and addiction counselors.
Although the median salary is $31,810 for these individuals, you can feel confident about finding a job. According to the BLS, social and human service assistant careers are expected to grow 16 percent, much faster than the national average.
Qualifications vary to enter this profession, but generally, a high school diploma is the minimum requirement.
Make Your Money Work Better for You
Veterinary Technologist and Technician
Average Hourly Compensation: $15.62
Animal lovers will find this work to be fulfilling, as these professionals play an instrumental role in the care and diagnosis of diseases in animals. In fact, veterinary techs often perform the medical tests, prepare vaccines and assist the veterinarian with surgery.
Although these individuals typically perform the same responsibilities and are paid equally, technologists usually need a four-year bachelor's degree, and technicians need a two-year associate's degree, according to the BLS. They must take a credentialing exam and become registered, licensed or certified, although specifics vary by state.
The BLS reports that veterinary technologists and technicians earned a median salary of $32,490 in 2016. The highest-paid earned $48,330, while the lowest-paid earned $22,340.
And if you're looking to turn your love of animal care into more money, you can always pursue a career as a veterinary acupuncturist, which does pay well.
Personal Care Aide
Average Hourly Compensation: $10.54
Simple tasks could mean the world to another person. As a personal care aide, you can directly assist the elderly or a person with a disability with daily living activities at their home or in a care facility. You'll help them bathe, clean or prepare meals. Basically, anything that is non-medical care.
The work is certainly meaningful, but the average median salary is $21,920, according to the BLS. Even the highest 10 percent only made $29,760.
If your heart is set on this career, you'll be happy to know you can start quickly as the minimum requirement is generally a high school diploma.
Family and School Social Worker
Average Hourly Compensation: $20.79
If you wish you could make a difference in a child's life who might otherwise not have the tools to succeed, a family and school social worker career could be your calling. These individuals help children and their families socially, emotionally and academically. They also place children in foster homes and coordinate adoptions. In the school environment, social workers might help with teen pregnancies and misbehavior.
Although the pay isn't much with a median salary of $43,250, you can bet the job makes up for it. What could be more rewarding than helping children in need in your community?
Generally, a bachelor's degree in social work is the standard requirement for entry-level administrative positions. However, related fields such as psychology or sociology might also be acceptable in some circumstances.
Related: 20 Jobs You're Most (and Least) Likely to Live Paycheck to Paycheck
Director of Religious Activities and Education
Average Hourly Compensation: $18.56
If your faith brings you joy, then you'll certainly love working as a director of religious activities and education. Essentially your job is to create programs to promote religious education or activities. Oftentimes, these individuals find themselves counseling others in all life aspects, not just in religion.
Helping others can certainly be more rewarding than any dollar amount. In fact, these professionals are extremely satisfied with their career and find their work quite meaningful, according to a Payscale report. So, you might just be able to turn a blind eye to the $38,610 median annual pay. There is potential to make more, however, as the top 10 percent of earners make $79,380.
A bachelor's degree is typically required to enter the profession, according to the BLS.
Rehabilitation Counselor
Average Hourly Compensation: $16.67
The short answer is the work is rewarding. Rehabilitation counselors help improve the lives of people that suffer from physical, mental, developmental or emotional disabilities. Their work primarily involves uplifting the spirits of these individuals by focusing on what they can do and not their limitations. These professionals develop treatment plans, counsel and help clients find strength as they adjust to their disability.
Rehabilitation counselors normally need a master's degree in rehabilitation counseling or a related field. Some positions require certification or a license, according to the BLS.
Although the median pay for this career is $34,670, there is potential to earn more. Ten percent of workers do make over $62,010, the BLS notes. Furthermore, the career is expected to grow faster than average with 11,600 jobs over the next 10 years.
Click to read more about how you can work part-time and still make bank.
More on Jobs
About the Author