Minimum Wage is 'Increasingly Meaningless' in Today's Economy — These States Pay 50% More Hourly Than Required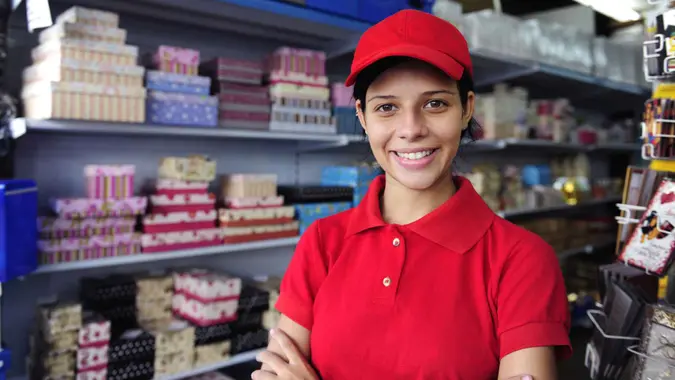 mangostock / Getty Images/iStockphoto
Since July 24, 2009, the federal minimum wage is $7.25 per hour. This is the longest period without an increase since the nationwide minimum was established in 1938, according to The New York Times. Individual states can raise the minimum wage for their residents and many do.
But in the aftermath of essential workers, early retirement, rage quitting, quiet quitting, loud quitting and plain old quitting the U.S. saw a labor market in which there were 5 million more job openings than unemployed people. This created a space for workers to negotiate higher wages and has essentially "rendered the minimum wage increasingly meaningless," according to the New York Times.
Indeed, only 68,000 people on average earned the federal minimum wage in the first seven months of 2023, according to a New York Times analysis of government data.
According to the Bureau of Labor Statistics (BLS), in 2022, among workers paid by the hour, 141,000 of them earned exactly the prevailing federal minimum wage of $7.25 per hour, while 882,000 workers had wages below the federal minimum.
"Together, these 1 million workers with wages at or below the federal minimum made up 1.3% of all hourly paid workers, little changed from 2021," the BLS noted.
Meanwhile, as SHRM reported, several companies have recently increased hourly pay for their employees, such as Chobani, which boosted its minimum starting wage for all full-time employees in manufacturing and corporate hourly positions to $20 per hour -from $18.50-, while Walmart earlier this year lifted its average hourly pay to $17.50 -from $17.
Make Your Money Work Better for You
Which States Pay The Most Compared to the Minimum Wage?
These are the states where workers earn significantly more than the minimum wage, even when it's legally set at $7.25.
New Hampshire & North Dakota: In these states the minimum wage is set at the federal level of $7.25, but most employees make double that, around $13.50 per hour.
Utah & Wisconsin: Here again wages are set for the federal level. However, workers make just under $12.50 per hour on average.
Wyoming, Indiana, Iowa & Pennsylvania: Employees in these states make about $12 an hour despite the minimum wage being $7.25.
In Which States Will You Earn the Minimum Wage?
New Mexico and Connecticut have minimum wages set higher than the federal level, but that's about all you'll get from employers in these states. Most workers are paid less than a dollar more than the state minimum.
Mississippi and Louisiana pay the least out of all 50 states but, despite the minimum requirement being $7.25 per hour, most workers will earn just under $10.
More From GOBankingRates