New Job Seekers in 2023 May Have an Advantage With These 5 'Soft Skills'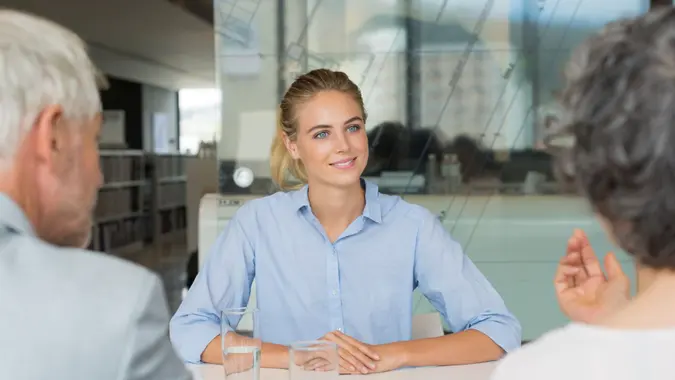 Ridofranz / Getty Images/iStockphoto
Job hunting looks quite different in 2023 as compared to even a few years ago, especially for entry-level candidates applying for their first professional role.
See: 10 Things To Stop Buying in 2023
Find: 7 Remote Jobs Gen Z Will Love
Nowadays, applicants have to contend with bots, AI and keyword optimization to even get their resume in the right hands, not to mention being very savvy about gaining a social following while not posting anything inflammatory. Add to that a post-pandemic job slump when many people are "quiet quitting" and switching gigs, prompting recruiter fatigue — and the looming fear of a recession that has some employers clamping down on hiring.
Fortune cited a recent Handshake survey that found, of 1,400 new college grads and soon-to-be grads, "recession predictions and recent layoffs have instilled a sense of work anxiety in Gen Z," even with "a nearly 53-year-low unemployment rate."
But there may be a few key ways that newly minted professionals can land a job. According to a LinkedIn representative who spoke with CNBC, focusing on "soft skills" is the way to go.
Pooja Chhabria, career expert and head of editorial for the Asia-Pacific division at LinkedIn, told CNBC that the long list of experience once coveted on a resume is now taking a back seat to a renewed focus on skills. She said, "87% of recruiters believe skills are crucial as they vet candidates. A skills-based approach also creates a much broader talent pool, and diversity of talent is necessary for remaining competitive in today's marketplace."
CNBC added that "skills-based hiring helps employers to hire talent that matches businesses' evolving needs" — great news for newbie job seekers. Where an as-yet-unseasoned professional might be found lacking in terms of actual work experience, they can make up the deficit by investing in skill sets.
Chhabria went on to say that, "Hard skills [i.e. technical experience] can help you get a recruiter's attention, but soft skills can help you land the job," and detailed a few in particular to CNN.
Communication: Explaining ideas and perspectives in a way that colleagues can easily understand and connect with is key for recruiters.
Time management: How you optimize your time while on the clock, sticking to deadlines and objectives (perhaps while working from home), makes all the difference in the workplace.
Critical thinking: Being an active listener — while also being able to come up with creative ideas and solutions — can be a major sign to employers that you are a potential asset.
Problem solving: Applying your critical thinking skills to tackle potential (or hypothetical) issues can impress interviewers.
Interpersonal skills: How you relate to others and build camaraderie matters. Demonstrating that you're a team player, and perhaps giving a recent example during an interview, could be clutch during a job interview.
Take Our Poll: Do You Think Student Loan Debt Should Be Forgiven?
More: Hit the Jackpot With These Jobs That Can Make You Rich
For anyone looking to build on these soft skills, Chhabria recommended joining professional organizations. Not only will you accrue some much-needed experience and hone your natural capabilities, but you'll also be engaging in perhaps the most important job-seeking strategy of all time — networking.
More From GOBankingRates