Sean Spicer Resigns as Press Secretary, Here's How Much He Could Make Elsewhere
Sean Spicer's days in the White House are over. Here are some new career paths.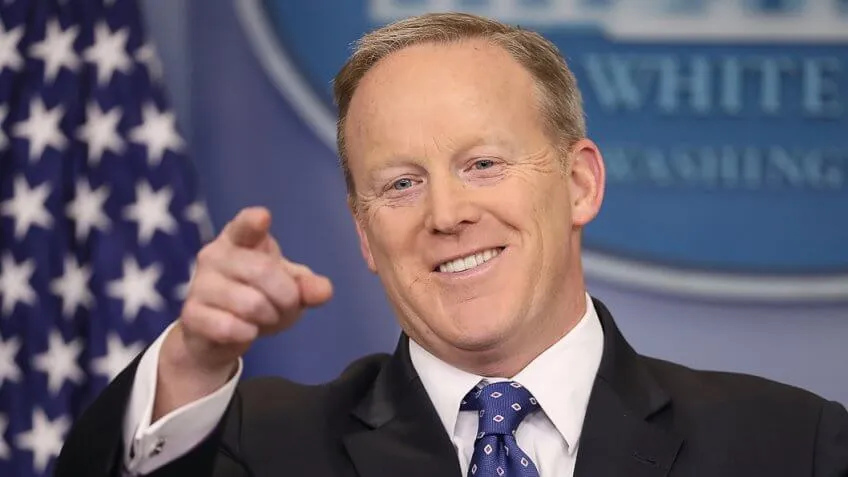 Chip Somodevilla / Getty Images
The White House press secretary needs a calm temperament to be effective in the job for the long-term. Unfortunately for Sean Spicer, he isn't exactly known for his grace and poise.
On Friday, Spicer resigned from his role in the Trump administration following the president's appointment of New York financier Anthony Scaramucci as communications director, the Washington Post reported.
Spicer's career prior to the White House has made him a professional of many talents, so there are plenty of other jobs that might be a better fit. Take a look at seven alternative careers for the former White House press secretary and their average salaries.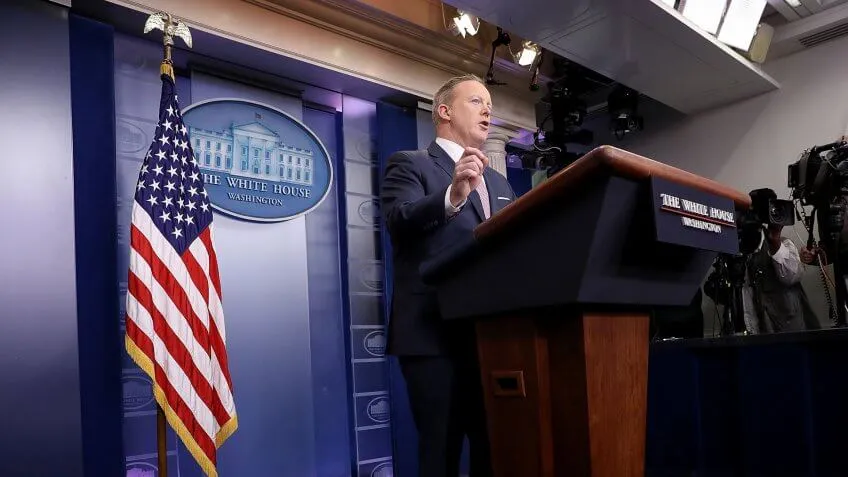 Win McNamee / Getty Images
Communications Director
Before becoming the White House press secretary, Spicer was the communications director and chief strategist for the Republican National Committee. He also served several years for the House Republican Conference and the House Budget Committee, so he has substantial experience in communications. Marketing managers earn a median annual salary of $131,180, according to the Bureau of Labor Statistics, so this would give him an income not too far from his current salary as press secretary — $179,700.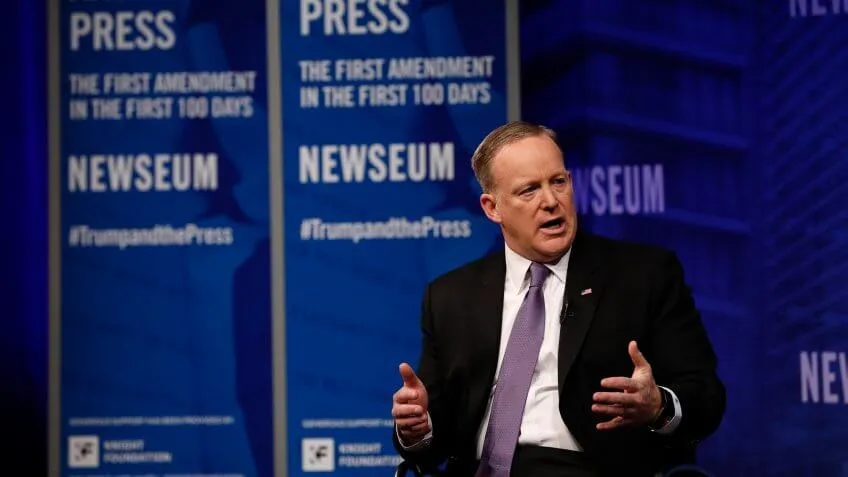 Aaron P. Bernstein / Getty Images
Political Analyst
Since his press wrangling abilities aren't the best, Spicer might find a better fit on the other side of the rope. He wouldn't be the first to make the switch — many White House press secretaries have gone on to become political analysts for major television networks. Broadcast news analysts earn a median annual salary of $56,680, according to the BLS, but Spicer's celebrity status would likely inflate his paycheck.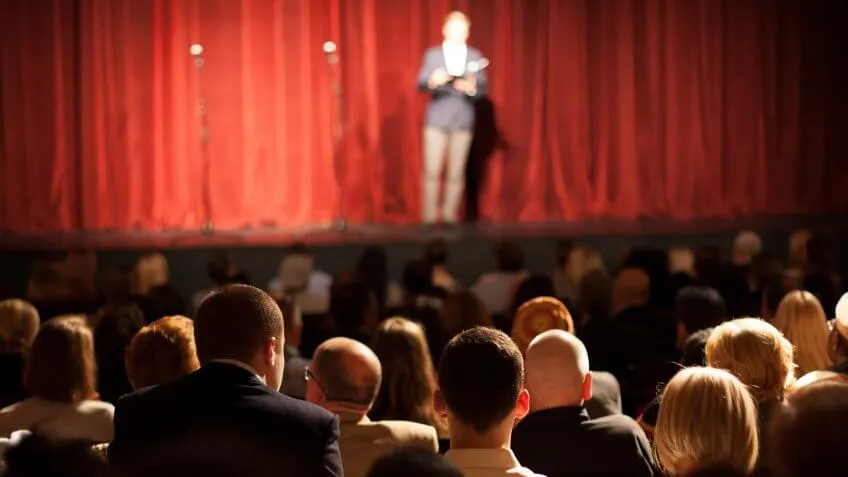 aerogondo2 / Shutterstock.com
SNL Host
Melissa McCarthy's "Spicey" character has quickly become a "Saturday Night Live" favorite, so having the man himself take the stage would be pretty epic. The popular variety show is notoriously tight-lipped on salaries, but Alec Baldwin told The New York Times that he's paid $1,400 for every appearance as President Trump on the show. At that rate, Spicer would need a second job, but this could be an entertaining way for him to earn extra income — entertaining the SNL audience, that is.
See: The Best Presidential SNL Impersonators vs. Real-Life Candidates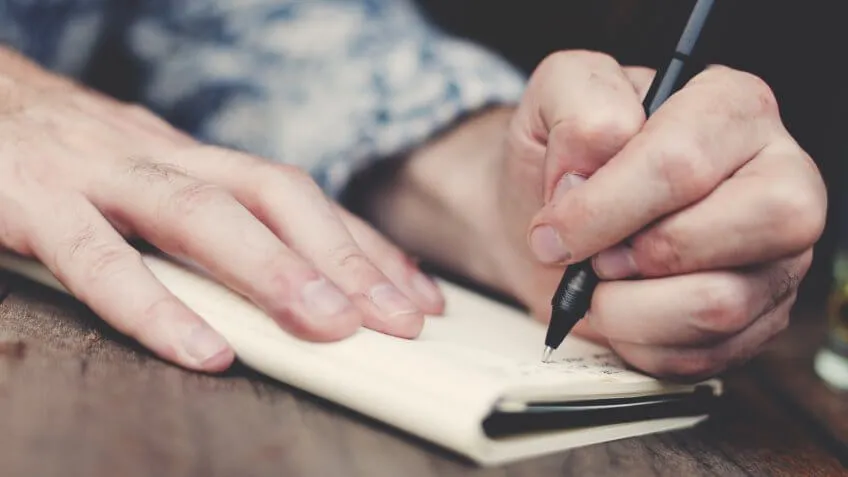 Rawpixel.com / Shutterstock.com
Author
Most Americans will never know what goes on behind-the-scenes in the White House, but Spicer has a front row seat. He could use his VIP status to write a tell-all book about his experience in the West Wing. Authors earn a median annual salary of $61,240, according to the BLS, but Spicer's no-doubt best-seller would likely garner millions.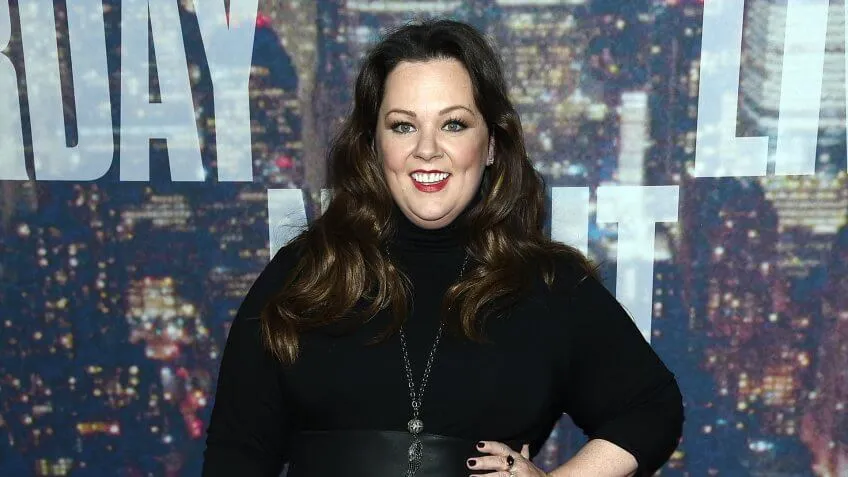 Larry Busacca / Getty Images
Melissa McCarthy's Stunt Double
She's clearly having a blast portraying Spicer's alter ego "Spicey" on "Saturday Night Live," so Spicer could join forces with Melissa McCarthy as her stunt double. The BLS lists actors' median hourly rate as $18.70, but the top 10 percent earn more than $100 per hour. Studios would likely pay top-dollar for Spicer and "Spicey" to team up.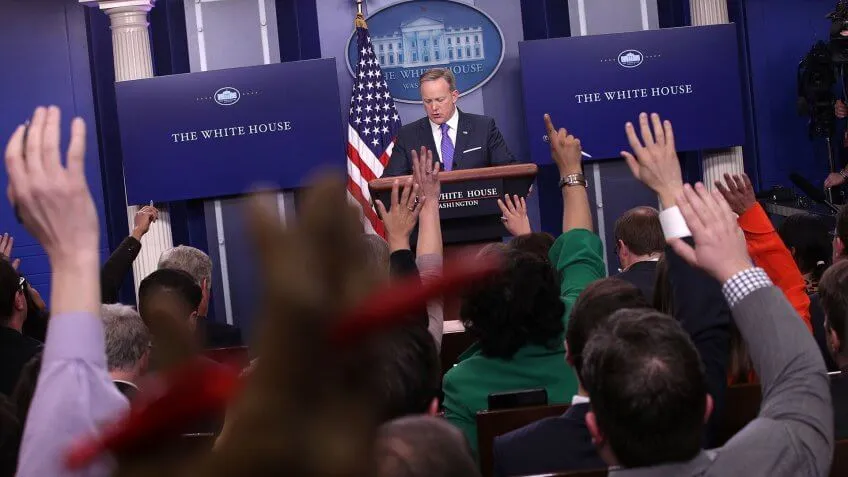 Alex Wong / Getty Images
Crisis Management Professional
Spicer is constantly defending President Trump from one controversy or another, so he might excel as a crisis management professional. He's already well-versed in what not to say — for example, making false comparisons to the Holocaust — so he could be an asset to those surrounded by bad press. Public relations managers earn a median annual salary of $107,320, according to the BLS.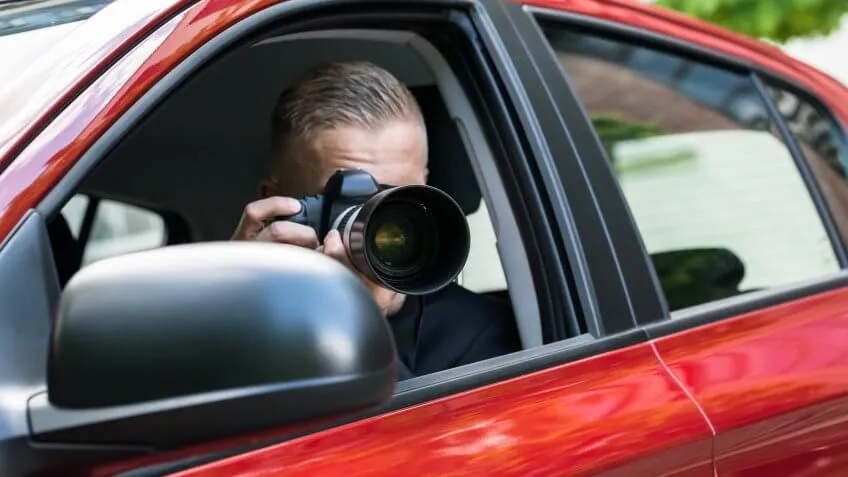 Andrey_Popov / Shutterstock.com
Private Detective
A master of going incognito, Spicer stealthily hid in the bushes to avoid reporters after President Trump fired James Comey. He also went undercover as the White House Easter bunny during the George W. Bush administration. This covert ability to skulk around would make him a fantastic private detective, which comes with a median annual salary of $48,190, according to the BLS.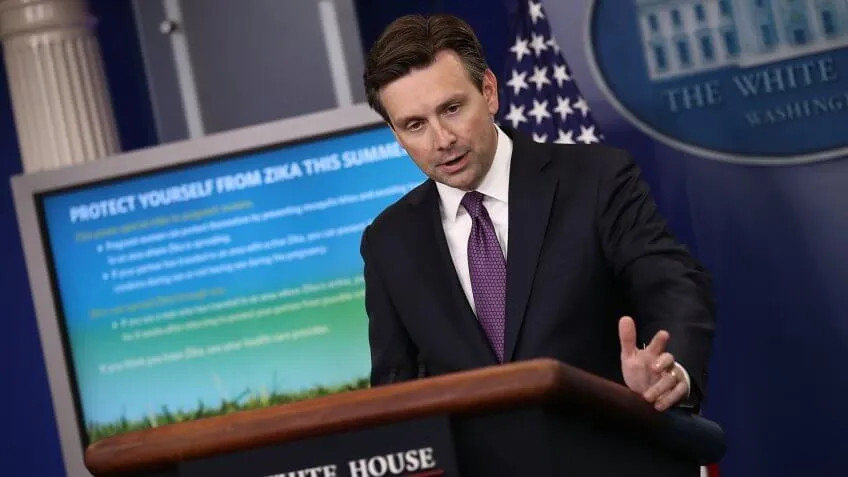 Win McNamee / Getty Images
Former White House Press Secretaries: Where Are They Now?
Being the White House press secretary is a pretty big deal. Serving time in the West Wing hot seat opens the door for many illustrious career opportunities, and alums have moved on to pretty impressive feats.
Former President Obama's longtime press secretary Josh Earnest is now an NBC News and MSNBC political analyst. His predecessor, Jay Carney briefly worked as a senior political analyst for CNN before accepting his current role as the senior vice president of corporate affairs at Amazon.
Robert Gibbs, who served as White House press secretary from 2009 to 2011, moved on to the role of global communications officer at McDonald's. After leaving the White House in 2009, Dana Perino went on to work for Fox News as co-host of "The Five."
Up Next: The Money Behind Donald Trump's Cabinet and Advisors