Should You Ever Go Back to a Company That Laid You Off?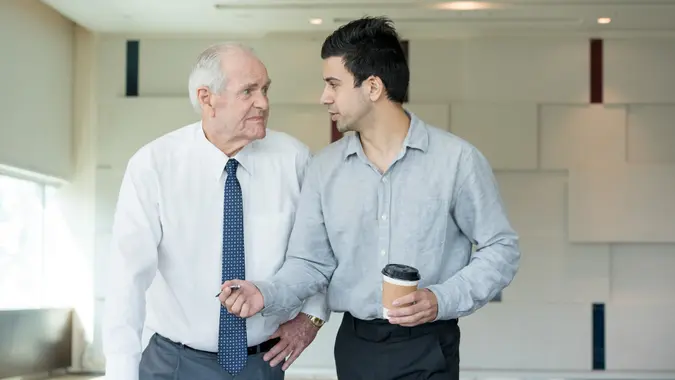 MangoStar_Studio / Getty Images/iStockphoto
Layoff mistakes, as it turns out, happen more than employees realize. While most companies work hard to ensure layoffs are executed in a professional manner, sometimes organizations ask former employees to return to their roles. 
Some situations may be more advantageous to employees to return to their former employers, if they were mistakenly let go. If you were laid off, should you ever return to the company that let you go?
An Opportunity for Employees and Businesses
Is it a bad idea to return to a company that laid you off? Kimberley Tyler-Smith, VP at Resume Worded, said no. This can be a win for you and the business.
If the company reaches out to hire you again, Tyler-Smith said, it's probably because the business realized it made a mistake in letting you go.
"This can be a great opportunity for you because it shows your skills are valuable and they know they need them," Tyler-Smith said. "It also shows you have what it takes to get through tough times in an organization, which will help build your confidence and skills as an employee."
Pay Attention to the Layoff's Conditions
In making your decision to return (or not) to a company that laid you off, it is important to consider the conditions of the layoff.
Ben Michael, VP of operations at Michael & Associates, said the best-case scenario for employees who are considering returning is if they were part of a mass layoff due to a downturn in business.
Make Your Money Work Better for You
If you were laid off due to poor performance or the company didn't handle your dismissal well, you might find it's best to look for other opportunities, Michael said.
Tyler-Smith also said to consider circumstances surrounding your layoff and how they may have played a role in how much time has passed since you were let go.
"If it was not handled well, it is probably not in your best interest to return," Tyler-Smith said. "However, if it was handled well and the company still wants you, then this could be an option worth exploring further."
Do Your Research Before Accepting an Offer
Could the business experience another round of layoffs or restructuring and put you back in the same position all over again? Don't presume this cannot happen. The last thing you want is for your job to turn into an on-again, off-again relationship.
"Do your research to find out the likelihood of another layoff if you do come back," Michael said. "This requires understanding market conditions as well as the philosophy and objectives of management."
More From GOBankingRates