Sidestep Student Loans: Walmart and 9 More Companies Are Eliminating Degree Requirement Due to 'Out-of-Control' Cost of Schools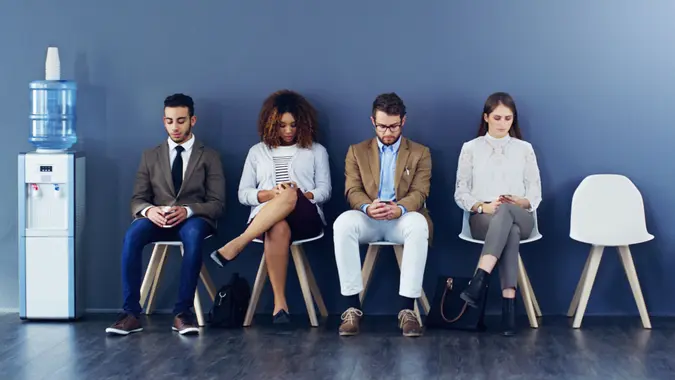 Yuri_Arcurs / Getty Images/iStockphoto
You used to need a college degree when applying for corporate roles, but a number of companies have ditched degree requirements as college costs climb higher.
Walmart recently eliminated college degree requirements for hundreds of its corporate roles, Fox News reported, vowing to remove "unnecessary barriers" that prevent career advancement. The company also stated it would waive the university degree as a necessity if job candidates can show they gained the necessary skills based on different prior experiences.
"It's becoming clear with the out-of-control cost of college education that the very word 'degree' is getting watered down and companies want to hire people who can prove they can get things done," entrepreneur Ted Jenkin told Fox News Digital.
After adjusting for inflation, the Education Data Initiative found that college tuition has increased 747.8% since 1963. Citing data from the Burning Glass Institute, Fox News reported that between 2017 and 2019, 46% of "middle-skill occupations" and 31% of "high-skill occupations" saw a drop in college degree requirements, which "could have major implications for how employers find talent and open up opportunities for the two-thirds of Americans without a college education."
The report projected that this trend could open up 1.4 million jobs for American workers without college degrees over the next five years.
Walmart isn't the only company doing a "degree reset." Earlier this year, Business Insider reported that these companies are tapping into over 70 million workers nationwide who've obtained skills and experience outside the typical four-year institution — either through community college, military service, boot camps or working on the job.
Make Your Money Work Better for You
Besides Walmart, here are some other companies that have eliminated degree requirements: 
Accenture.
Bank of America.
Dell.
Delta Airlines.
General Motors.
Google.
IBM.
Kellogg's.
Okta.
State governments are following suit, as well. Virginia, Maryland, Pennsylvania and Utah have dropped degree requirements from thousands of public sector jobs, Quartz reported.
More From GOBankingRates