The Best LGBTQ+-Friendly Companies That Are Hiring Now

9 min Read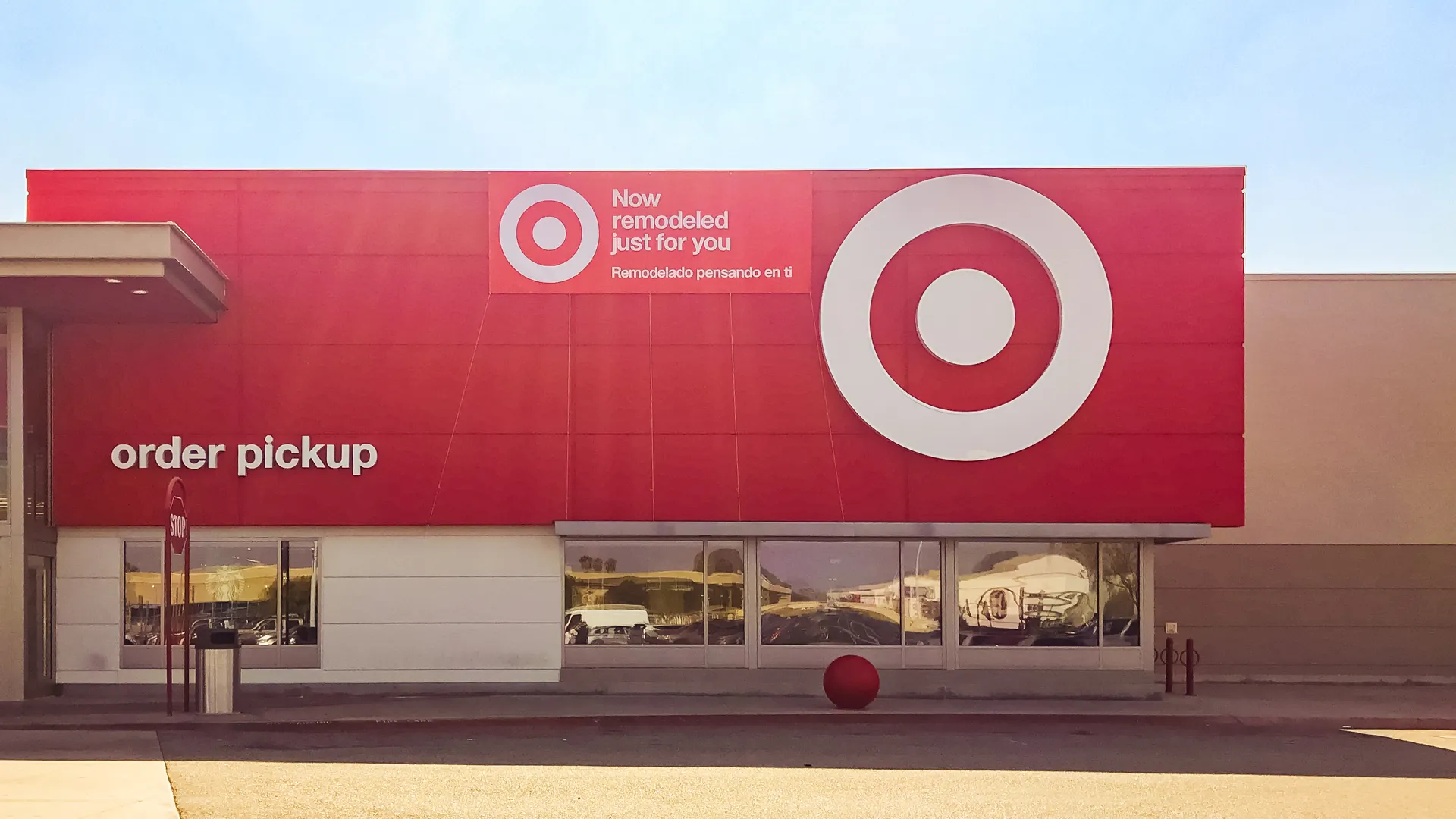 Parity and solidarity in the workplace are crucial, and front and center in this conversation is the LGBTQ+ community. Vast, diverse and far more complex than an acronym can convey, LGBTQ+ folx still face discrimination across society.
Despite the Supreme Court ruling just last year that the Civil Rights Act of 1964, which bans job discrimination because of sex and other traits, also bans discrimination against LGBTQ+ workers, the LGBTQ+ community at large is still bombarded with bias in the workplace. There remain gaps in employee benefits, refusal to cover medical care for transgender people and entire dismissals of LGBTQ+ families in company benefits plans.
Read: The Most-Loved Company in Every State
It should be the exception and not the rule that companies who value their employees and prospective hires are putting in the work to let LGBTQ+ workers know that within their walls, they are not only fairly treated, but significantly supported. Here's a look at 10 of the corporations doing right by their LGBTQ+ workforce. 
Last updated: April 21, 2021
Make Your Money Work Better for You
1. Slack
Slack isn't slacking on making progress in its diversity initiatives. Demonstratively valuing transparency, the company annually releases its employee demographics.
Last April in its 2019 report, Slack noted that 7.6% of its U.S. workforce identify as LGBTQ, while 6% of its U.S. managers identify as LGBTQ. This was a decrease over the previous year — an issue that Slack said it was "taking very seriously and actively addressing." Slack has also been progressive by giving employees the opportunity to identify as trans or gender-nonconforming and factors either identity as a category in its annual reports.
See: These 10 Startups Changed Everything About Their Business and Still Came Out on Top
2. The CIA
So, landing a job at the CIA isn't exactly something you can accomplish by submitting an application through Indeed.com. But even the most infamously top-secret organization has open job listings on its site.
Working for the CIA doesn't only sound immensely cool, it actually is cool, especially if you care about resources for LGBTQ+ folx. The CIA has a department called ANGLE (Agency Network for Gay, Lesbian, Bisexual and Transgender Officers and Allies) that comprises hundreds of members and is one of the oldest employee resource groups in the national intelligence community. The CIA began actively recruiting for LGBT candidates in 2012.
2021 Small Business Spotlight: Don't Miss Out on Nominating Your Favorite Small Business To Be Featured on GOBankingRates — Ends May 31
Hyatt
Hyatt, like virtually every corporation in the travel and hospitality industry, may have been slammed by the pandemic, but it hasn't lost sight of its ethics. Numerous times over the past 20 years, the Human Rights Campaign Foundation (HRC) has recognized Hyatt as "the best place to work for LGBTQ equality," with the company scoring 100% on the Corporate Equality Index (CEI) administered by HRC.
Even before the Supreme Court extended the Civil Rights Act of 1964 to banish discrimination against LGBT people in the workplace, Hyatt was committed to protecting LGBTQ employees against discrimination. Additionally, Hyatt proffers employee benefits including transgender-inclusive health insurance coverage, among others.
Check Out: What Are US Hotels Doing Now To Ensure Guests Can Book With Peace of Mind?
Make Your Money Work Better for You
4. Johnson & Johnson
Johnson & Johnson has been in the headlines recently because its COVID-19 vaccine was paused from distribution, but it should not be overlooked that the company has long been making headway in its support for equal rights for the LGBTQ+ community.
As of 2020, Johnson & Johnson comprised 130,000 employees across the world, and 12 Employee Resource Groups (ERGs) that aim to bring together colleagues through their shared interests and identities. Among these groups is Open&Out, which provides a safe space for LGBTQ+ employees to share their experience and enforce their community. By giving employees this circle of support, Johnson & Johnson enjoys a more productive staff. 
"When we can be our authentic selves in the workplace, we have greater energy and enthusiasm and focus in the work we do," Zachary Langway, public affairs leader and communications lead for Open&Out said in a 2020 press release.
More: 20 Billionaire American Dynasties and How They Made Their Money
5. Gap
Like Hyatt, Gap has had a long run in earning a 100% score in the Human Rights Campaign's Corporate Equality Index (CEI), acing the proverbial test for 15 years in a row as of 2020. The company traditionally partners with GLAAD and other LGBTQ+ rights organizations for various campaigns and has been an active supporter of equal rights since its inception in 1969 — the year of the Stonewall uprising.
6. Salesforce
Salesforce has long been a corporate culture winner across the board, and in 2021, ranked sixth in Fortune's 100 Best Companies To Work For index. The tech titan has been vocal about its commitment to equality in the workplace in a variety of ways, including through its LGBTQ community program, Outforce.
"Outforce brings together employees who are allies of equality in sexual orientation and gender identity," the company's website states. "Along with all our equality groups, Outforce also educates our Salesforce ecosystem on how diversity and inclusion create business success. We are out and proud, LGBTQ+ (Lesbian, Gay, Bisexual, Transgender, Queer) members and allies, and we celebrate our pride all around the world." 
Make Your Money Work Better for You
7. AT&T
AT&T isn't just one of the oldest companies in America, it's also one the first to take active measures to advance the rights and needs of LGBTQ+ employees. In 1975, the telecommunications giant implemented a policy prohibiting discrimination against employees based on sexual orientation, and in 1987, it rolled out LEAGUE (Lesbian, Gay, Bisexual, Transgender and Allies Employees at AT&T); an employee resource group that was the first in the U.S. of its kind. AT&T is a consistent name on the Human Rights Campaign's "Best Places To Work" index. 
Discover: Big-Name Brands That Have Been Around for More Than a Century
8. PayPal
When North Carolina passed House Bill 2 (HB2) in 2016, which discriminates against LGBTQ+ people in myriad ways, PayPal canceled its plan to roll out a new operations center in Charlottesville. 
"Becoming an employer in North Carolina, where members of our teams will not have equal rights under the law, is simply untenable," PayPal CEO Dan Schulman said in a press statement in 2016. "The new law perpetuates discrimination and it violates the values and principles that are at the core of PayPal's mission and culture."
The previous year, PayPal endorsed the Equality Act, joining other top-dog companies such as Apple, IBM, Nike, Oracle, Orbitz and Symantec Corporation in their support of federal LGBT nondiscrimination laws.
More: How Major Tech Companies Change the Cities They Moved To
9. Apple
Like Salesforce, Apple is one of those distinguished (and absurdly high-valued) tech companies that wins recruits over with oodles of benefits that fortunately cover its LGBTQ+ employees. Apple is an avid ally of Pride Month and in 2020, unveiled its Apple Watch Pride Edition. Proceeds went to advocacy and community-building efforts for a number of LGBTQ+ organizations, including The Trevor Project, Gender Spectrum and The National Center for Transgender Equality, to name just a few. 
Read: Why It's Never a Bad Idea To Invest In Apple and These Other Companies
Make Your Money Work Better for You
10. Target
Target has been so proactive about its stance as a LGBTQ+ friendly company that it's gotten into hot water with homophobic consumers. But groundbreaking commercials aside, Target leverages its power as a mega corporation by working to hire more diverse staff, with half their new hires belonging to underrepresented groups, according to Glassdoor.
Target has also put their money where their support is, donating significantly to political causes dedicated to equal rights and being one of the first mainstream companies to stand by its policy allowing transgender people to use its restrooms in accordance with their identity.
See: 19 Money-Saving Secrets Target Doesn't Want You To Know
What To Look For If You're Job Hunting
There are many other companies out there that are LGBTQ+ friendly. For job applicants, it's key to know what to look for when digging into a company's background and stance. The first thing you'll want to see when you're looking for a LGBTQ+ friendly organization is representation.  
"Although representation does not automatically equal respect, it is jarring when you're looking for a job and there are no LGBTQ+ folks at all," said Yasmeen Pauling, a digital organizer with New Jersey Working Families and a young, Black, queer woman. "(Second) is where the company invests its money. I always look up detailed information about the company or organization I decide to work for to see exactly where their money is going. Companies easily put up a certain face for PR purposes to look as if they are more inclusive, but in actuality, they fund a lot of harmful companies just because of good business."
The third thing to look for, Pauling advises, is how a company's HR team handles complaints.
"If a certain level of disrespect (occurs) while on the job, having a competent HR can be of a lot of assistance," said Pauling. "Fourth is obviously the pay rate; just like the pay gap for women, you need to observe (if there is) a certain pay gap for LGBTQ+ folks as well (especially because of intersectionality, so a gay Black women such as myself can be severely underpaid because I'm Black, gay and a woman)."
More From GOBankingRates
About the Author