Top Perks To Look for When Searching for a New Job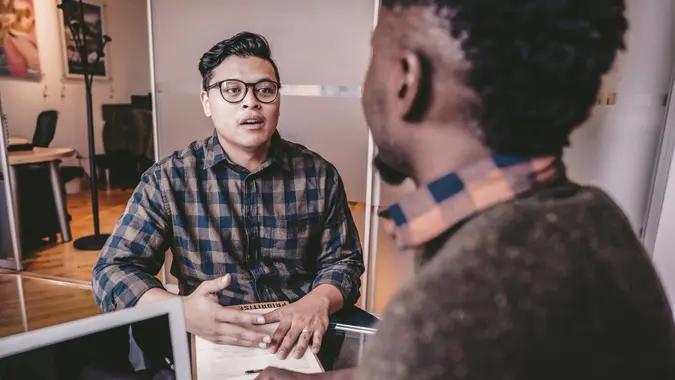 kate_sept2004 / Getty Images
Day 17: GOBankingRates wants to help you Live Richer. For a month, we'll be sharing daily tips for how you can do just that, with advice on budgeting, saving, investing, making the most of your career and managing debt — plus money advice for every phase of your life. Check back each day during our 31 Days of Living Richer to learn everything you need to know to set yourself up for financial success and live the richest life possible.
Read Day 16: How To Find a New Job That Fits Your Life
Here's Day 15: How a Side Hustle Can Help You Achieve Your Financial Goals
When you're in the market for a new job, it's easy to focus on a fancy-sounding title or seemingly high salary. But these aspects don't tell the whole story.
"Remember that salary isn't everything," said Daniel Ruppel, CFP and TIAA financial planning strategist. "An employer may offer perks and benefits that can be more valuable to you than a few extra dollars in your paycheck."
Go Back To Day 14 of Living Richer: 3 Side Jobs To Consider If You Need Extra Income
Here are the top perks you should look for when searching for a new job.
401(k) Matching
While your present self may be honing in on the salary you'll be bringing home, you shouldn't neglect your future self. Does this new job offer access to a 401(k) or 403(b) plan? Does the company offer an employer match? If so, up to what percent do they match?
Make Your Money Work Better for You
"A generous employer contribution can really add up over time," Ruppel said.
Check Out Day 13: How Investing Can Help You Live Richer
Paid Time Off
Before signing on the dotted line of a job offer, make sure you know the company's time-off policies. Do they offer paid vacation days? Paid sick days? How many of each? If the number of PTO days seems low to you, you can always try to negotiate for more before accepting the offer, so be sure to pay attention to what's in the contract. Also, pay attention to parental leave policies if you plan to grow your family in the next few years.
And Day 12: How To Make Investing Part of Your Long-Term Financial Plan
Health Benefits
You should know about the healthcare benefits offered by your company and how much of the expense is covered by the employer.
"Healthcare benefits can seem overwhelming since it can be hard to weigh the impact of things like premium payments, deductibles and out-of-pocket costs," Ruppel said. "Larger employers may offer a menu of options, including plans that utilize Health Savings Accounts (HSAs) or a range of coverage options for children and family."
In addition, you may also want to know if they offer any mental health programs or assistance.
Read: What It Means To Live a Truly Rich Life and How To Achieve It
Flexible Schedules and/or Remote Work Options
The pandemic has changed the way many of us work, and you may no longer want to spend every Monday through Friday, 9 to 5, in an office anymore. If this is the case, prioritize looking for jobs that allow for some flexibility in your hours and where you work.
Make Your Money Work Better for You
More Living Richer: How To Save When You Live Paycheck to Paycheck
Professional Development Programs
Ideally, your company will help you to grow and progress in your career, so pay attention to any professional development programs they may offer.
"An employer that offers tuition assistance may allow you to build knowledge and advance your career," Ruppel said. "You might earn that degree or certificate without much cost to you, and parlay those new skills into a promotion and higher income."
Find out if they offer tuition reimbursement, in-house seminars and workshops, or mentorship programs.
Day 18: Join us tomorrow for our Living Richer series when we look at the top ways to achieve better work-life balance. 
More From GOBankingRates
Last updated: July 17, 2021