UN Report: Job Losses Four Times Greater Than in 2009 Financial Crisis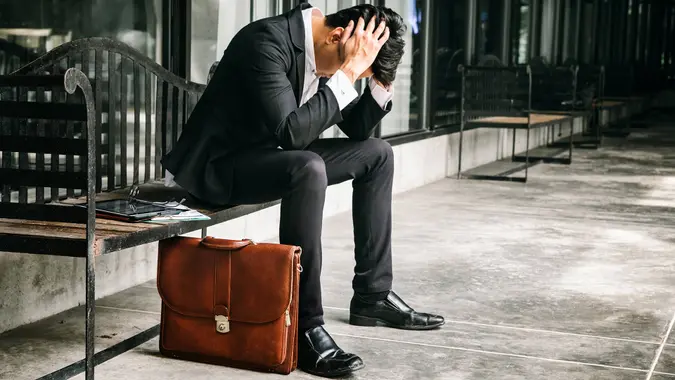 pcess609 / Getty Images/iStockphoto
New estimates confirm the massive impact labor markets suffered in 2020, with 8.8% of global working hours lost last year — a figure about four times greater than the number lost during the 2009 global financial crisis, according to the International Labour Organization, a United Nations agency.
See: December Job Growth Halts for First Time Since April
Find: Joblessness in the US Is Likely Worse Than the Data Shows
However, "tentative signs of recovery are emerging" in global labor markets, following the massive disruption in 2020 due to the pandemic, according to the report on the effects of the pandemic on the workforce, released by ILO.
"The signs of recovery we see are encouraging, but they are fragile and highly uncertain, and we must remember that no country or group can recover alone," said ILO Director-General Guy Ryder in a statement. "We are at a fork in the road. One path leads to an uneven, unsustainable, recovery with growing inequality and instability, and the prospect of more crises. The other focuses on a human-centred recovery for building back better, prioritizing employment, income and social protection, workers' rights and social dialogue. If we want a lasting, sustainable and inclusive recovery, this is the path policy-makers must commit to."
Make Your Money Work Better for You
See: Congress Could Vote on Pandemic Relief and $1,400 Stimulus Check for Americans This Week
Find: What Experts Say 2021 Will Look Like for Your Wallet
While the disruption was global, there were notable regional differences. Working-hour losses in 2020 were particularly large in Latin America and the Caribbean, Southern Europe and Southern Asia, the report notes. "In contrast, Eastern Asia and Central, Western and Eastern Africa experienced relatively smaller working-hour losses, reflecting less stringent lockdown measures in these subregions," according to the report.
The ILO offers a series of policy recommendations for recovery in its report, including macroeconomic policies to remain accommodative in 2021 and beyond, such as fiscal stimulus where possible, and measures to support incomes and promote investment; targeted measures to reach women, young people, low-skilled and low-paid workers; international support for low- and middle-income countries, which have fewer financial resources to roll out vaccines and promote economic and employment recovery; focusing support on the hardest-hit sectors while creating jobs in fast growing ones; and social dialogue to implement the recovery strategies necessary to create more inclusive, fair, sustainable economies.
Make Your Money Work Better for You
In all the recovery scenarios presented in the report, the Americas, Europe and Central Asia would experience about twice as many working-hour losses as other regions.
More From GOBankingRates:
Make Your Money Work Better for You