Notoriously Underpaid Jobs

10 min Read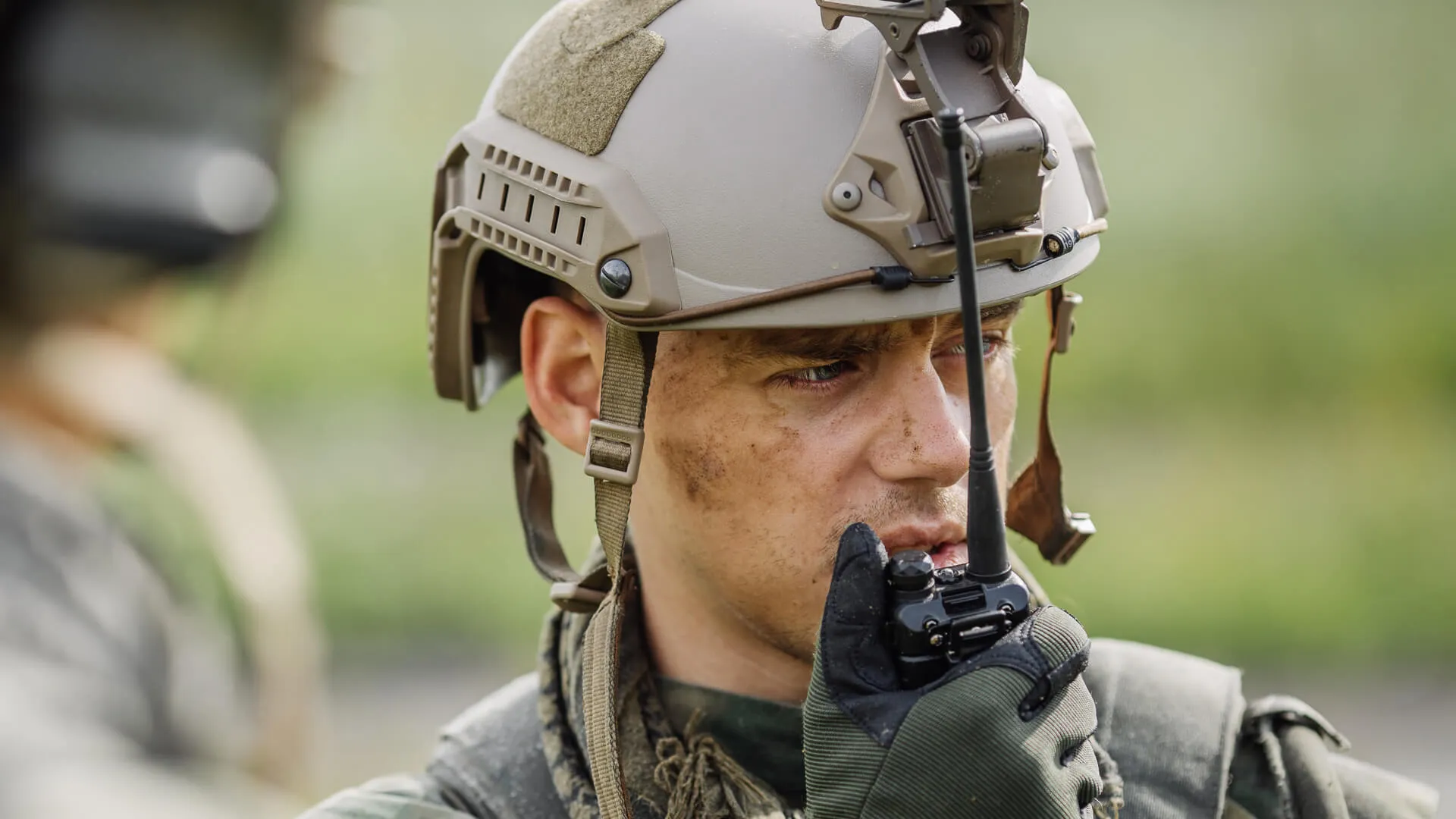 The definition of an "underpaid worker" varies from person to person. Human nature being what it is, many people think that whatever they are earning places them in the "underpaid" camp. But there are some metrics you can use to break out the truly underpaid worker from the "feeling overworked" employee. One way is to compare a worker's salary with the average in the industry; another is to compare an income versus the average American wage.
Click through to take a look at 20 of the most notoriously underpaid jobs, both in absolute and relative terms.
Last updated: Sept. 30, 2020
Make Your Money Work Better for You
1. Army Private First Class — $19,198.80
If you join the army, you're typically assigned the rank of private while you go through basic training. Once you've learned the skills required of you as a soldier, you might be promoted to Private First Class. Privates are the backbone of the army, providing the main source of soldiers to higher command. Although some privates can pull desk duty, many are sent to hot spots around the world, putting both life and limb on the line for the defense of America. Although base pay doesn't include benefits, which can be significant, a Private First Class with less than two years of experience earns just $22,629.60.
2. Fast Food Cooks — $20,570/$9.89 per Hour
When you order food from a fast food joint, you might never see the person who's doing the cooking, but you should know that they're likely underpaid. Fast food cooks are subjected to loud noises, hot conditions and repetitive activities, yet they typically earn just about minimum wage — a position that comes with little job security. Although no special certification is required except for a health certificate, fast food cooks do have to go through on-the-job training. Even though fast food cooks are the ones that provide the food, at an average $20,570 per year, fast food cooks earn less than the average of all food preparation and serving-related occupations, at $23,850.
3. Dishwashers — $21,260/$10.22 per Hour
Dishwasher is another behind-the-scenes occupation that is very necessary yet can be considered underpaid. Although no special skill is required to become a dishwasher, the fact remains that clean and sanitary dishes, glasses and utensils are an absolute must for any food service business. Considering that the safety of the public is at stake, dishwashers have a huge responsibility and often toil in difficult conditions. With an average nationwide salary of $21,260, dishwashers have to survive on below the minimum wage in many states.
Learn More: How Do You Stack Up To the Average Income in Your State?
Make Your Money Work Better for You
4. Gaming Dealers — $21,990/$10.57 per Hour
Gaming dealers can work long stretches in unhealthy conditions in casinos. Many casinos worldwide, including those in Las Vegas, allow smoking. The dire health consequences of secondhand smoke are well-known, but for gaming dealers, this is part of their expected working environment. Additionally, many dealers have to stand for long hours, and some have to deal with unruly or intoxicated patrons. For all of this, the average dealer earns just $21,990, far below the wage of even their fellow workers who work as cashiers and earn $25,940 on average.
5. Waiters and Waitresses — $24,410/$11.73 per Hour
Waiters and waitresses are notoriously overworked and yet are commonly criticized by impatient diners — and they're among the lowest-paid workers of the year. Food service employment typically involves long hours, low pay, few benefits and difficult working conditions. Waiters and waitresses usually begin working for minimum wage. Even after earning tips, their average salary comes in at just $24,410, less than half that of the average national wages per employee of $53,621.
6. Nursing Assistants — $27,650/$13.29 per Hour
Nursing assistants perform a lot of the same tasks as registered nurses and encounter many of the same hazards, including exposure to diseases and contaminants. The job is also stressful, as one simple error could result in a life-ending mistake. For all of this, nursing assistants are rewarded with a meager salary, averaging just $27,650. Although they are not as experienced as registered nurses, nursing assistants earn significantly less than nurses, about 38 percent of the average nurse's $72,180 salary.
7. Bank Tellers — $28,060/$13.49 per Hour
For a seemingly simple job, bank tellers have tremendous responsibility. From the perspective of the bank, a teller is the face of the company. Tellers have to provide consistent, courteous service, even to customers that are frustrated, upset or rude. Beyond that, tellers have to be responsible enough to process all transactions accurately, and they must be trustworthy enough to physically handle customer money. With all of these duties, bank tellers are underpaid, earning just $28,060 on average. Counter clerks in other industries with less financial responsibility earn an average of $29,390.
Make Your Money Work Better for You
8. Medical Assistants — $32,850/$15.79 per Hour
Medical assistants share many characteristics with nursing assistants when it comes to working conditions and job responsibility. Medical assistants are exposed to sick patients and infectious materials on a daily basis, and their working environment results in dire consequences if they make any mistakes. At an average salary of $32,850, medical assistants earn less than one-third of the $102,090 earned by the average physician assistant.
9. Bus Drivers — $33,760/$16.23 per Hour
Bus drivers are responsible for the lives of their passengers and the safety of the general public while they are driving. Navigating often-crowded streets and dealing with disruptive passengers can make for a stressful workplace; driving the same route every day can make for a monotonous one as well. Altogether, these factors often result in higher pay, but that is not the case for the average bus driver, who pulls down just $33,760 per year on average.
10. Pest Control Workers — $35,020/$16.84 per Hour
Many Americans are uncomfortable around pests like bugs and snakes. This fear rises to the level of a phobia in a full 5 percent of the nation. Although working as a pest control worker is not for everyone, most homeowners are glad that these experts exist. Pest control workers themselves, however, might feel that they are not getting paid for the value they provide, with the average salary coming in at just $35,050.
11. Agricultural Workers — $35,120/$16.88 per Hour
Agricultural workers perform back-breaking work that many Americans would not want to endure. Their working environment typically includes exposure to heat and cold, heavy machinery, biting or stinging insects, and contaminants such as pesticides. The reward for all of this hard work, which helps bring food to American tables, is just $35,120 per year on average.
Read: NFL Players Whose Paychecks Aren't as Big as You Think
Make Your Money Work Better for You
12. Customer Service Representatives — $35,170/$16.91 per Hour
Being a customer service representative is often a thankless job. Many people who call a customer service line are upset about a product or service they have received, and the person answering the phone is there to take the brunt of their complaint. When your whole day consists of dealing with irate customers, or at the very least customers who want something from you, it can grow tedious and stressful. For all of their service to their companies, customer service representatives typically earn about $35,170 on average.
13. Emergency Medical Technicians and Paramedics — $36,110/$17.36 per Hour
EMTs and paramedics are often the first lines of defense when it comes medical emergencies. Both EMTs and paramedics are trained in basic life-saving techniques, but paramedics have much more extensive medical training and are allowed to perform procedures that break the skin, such as using needles in a life-saving situation. With such immense responsibility for public safety, not to mention sky-high stress levels, you might think EMTs and paramedics earn top dollar; the truth is, they are underpaid, earning an average of just $36,110.
14. Models — $36,560/$17.58 per Hour
It's easy to think that models should land on a different list — the list of notoriously overpaid jobs. The truth is that like others in performance professions, such as dancers, singers or actors, only the richest and most famous workers are generally discussed. Everyone has heard of supermodels that make millions of dollars, but in reality, the average model clears just $36,560 per year, far below the nation's median.
15. Preschool and Kindergarten Teachers — $39,550/$19.01 per Hour
Teachers often top the list of notoriously underpaid professions, and for a number of good reasons. Many teachers work long hours, contribute their own money to pay for school supplies and provide a fundamental service to the future of America, which is the education of its youth. Within their own profession, preschool and kindergarten teachers are among the most underpaid, earning just $39,550 on average as opposed to the nationwide average for all teachers at $47,570.
Make Your Money Work Better for You
16. Secretaries and Administrative Assistants — $40,330/$19.39 per Hour
Secretaries and administrative assistants perform a wide variety of tasks for their bosses, from greeting clients to organizing vast empires of paperwork. Good secretaries offer a number of different skills and characteristics, from a professional demeanor to good writing, fast typing and an ability to multitask. Without a person providing this type of assistance, many companies would be dead in the water. Although secretaries might not have the same skill set as CEOs, the pay differential is exorbitant — $40,330 versus $194,350, on average.
17. Librarians, Curators and Archivists — $49,700/$23.89 per Hour
Librarians are nothing if not detail-oriented. Collating and curating vast amounts of information requires precision because if just one item is out of place, others are as well. But librarians also have to deal with the public, which can be difficult at times if patrons are unruly. The job can also be repetitive, to the point that many could not be effective at it. In the broadest sense, librarians, curators and archivists are responsible for collecting and maintaining all of the records of human history. For this grand responsibility, they are paid $49,700 on average, just about the national average for all jobs.
18. Firefighters — $50,520/$24.29 per Hour
Firefighters fall into the category of the notoriously underpaid because they are "America's bravest." Firefighting is one of the few professions where workers are expected to face death-defying situations on a daily basis, all the while providing essential services. Although firefighter deaths are trending lower, the fact remains that 69 on-duty firefighters died in 2016. Beyond the risk of death, the everyday life of a firefighter involves the possibility of work near heavy machinery, contaminants, hazardous materials or in high places on top of working long hours. Even with all of these stressors, the average firefighter earns just $50,520.
Make Your Money Work Better for You
19. Police Officer — $62,790/$30.19 per Hour
Just like firefighters, police officers put their lives on the line on a daily basis. With police officers, however, the risk might even be greater, as every traffic stop could potentially mean a run-in with a gun. Even if encounters are nonviolent, daily interactions are typically with angry or discourteous individuals. In 2017, on-the-job officer fatalities were the second lowest in 50 years, but they still tallied 128 deaths. The average pay of $62,790 seems low considering the risks involved.
20. Registered Nurse — $72,180/$34.70 per Hour
The average registered nurse salary of $72,180 seems relatively high on first glance, but considering they only earn about one-third of the average salary of their physician/surgeon colleagues — $210,170 — nurses can seem underpaid. In addition to regularly handling contaminants and infectious materials, nurses often have to deal with patients and families who are angry or in pain. Mistakes can be lethal, and doctors are famous for holding nurses to account, making for stressful working conditions.
More From GOBankingRates
About the Author