5 Best and Worst Jobs at Costco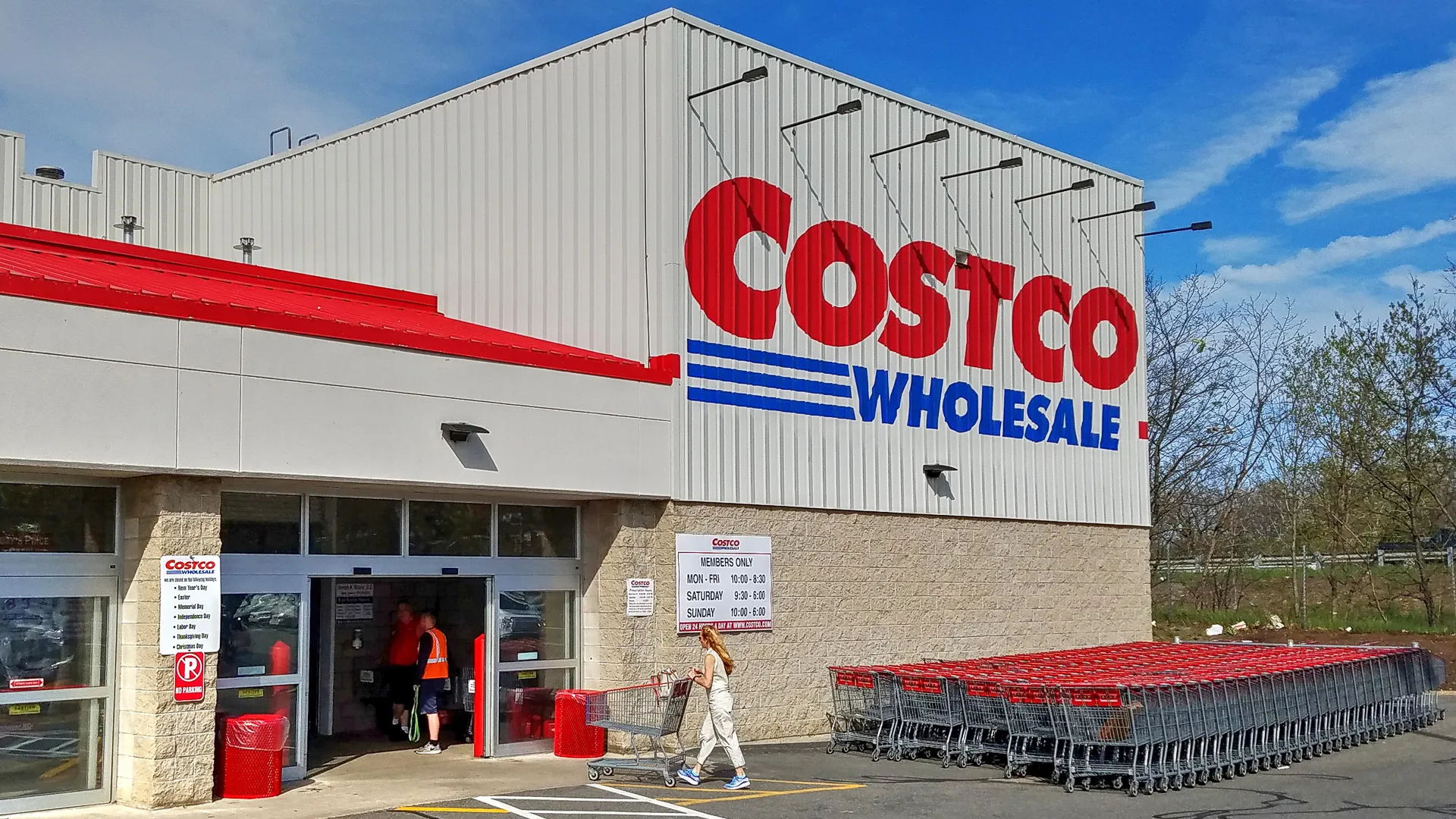 With one of the lowest employee turnover rates in the retail industry, popular warehouse chain Costco consistently wins high marks in worker satisfaction. And the retail powerhouse, along with Boeing and Apple, was rated one of the best places to work in 2018 according to a new report from job website Indeed. Furthermore, Costco employees make an average salary of $69,000 according to Payscale and new entry-level positions start as high as $14.50 an hour.
Many employees have given favorable reviews about employment at Costco on Glassdoor, which might be because the retailer isn't a stranger to promoting from within and rewarding loyal employees. In fact, Costco tends to avoid hiring business school grads, preferring to nurture employees who start on the floor in its warehouses. Working at Costco overall might come with great benefits, but some Costco jobs rate better than others, depending on the responsibilities and pay.
Click through to see the best and worst jobs at this popular retailer.
1. CEO
Serving as CEO might just be the best job at Costco. Current Costco CEO Craig Jelinek makes about $6.5 million a year, counting bonuses and stock options. Jelinek is also widely admired by those who work with him, receiving a 95 percent approval rating according to Forbes. His duties as CEO include growing Costco's online business, building and maintaining supplier relationships and increasing Costco's international presence.
Jelinek is the poster child for Costco's promoting-from-within practice. A San Diego State University graduate, Jelinek first joined the company in 1984, and after advancing through various positions, took on his current role in 2012.
2. Lead Wine Buyer
Widely known as one of the most influential people in the wine industry, Annette Alvarez-Peters travels around the world sourcing wines for Costco. She oversees a team of 12 wine buyers according to Forbes.
Alvarez-Peters worked various jobs at the company, from an entry-level accounting job to merchandising receptionist, before she became an alcohol buyer for the company's Los Angeles division from 1995 to 2005. From there, she was promoted to her current position as assistant general merchandising manager of beverage alcohol, according to the Press Democrat.
Costco pays its assistant general managers an average of $99,000, which includes cash and stock bonuses, according to Glassdoor. Although Alvarez-Peters' salary at Costco is not disclosed, it's likely that with her tenure, she makes well over that amount. The perks alone are worth their weight in wine bottles.
Make Your Money Work Better for You
3.  Senior Vice President of Merchandising, Non-Foods & Ecommerce
As the Senior Vice President of Merchandising at Costco, Claudine Adamo has come a long way. When Adamo first started working at Costco, it was not at the executive level. In fact, she started at the company's warehouse. But after a year, she began making her way up the chain of command until she landed as the Senior Vice President of Merchandising. And no doubt, her job is an important one.
According to Payscale, the job of the vice president of merchandising for most companies is to promote services and products on behalf of their company at various events and use market data and research to help create efficient marketing strategies among other responsibilities, according to Payscale.  The average pay of a vice president of merchandising is $172,000 but can be as high as $270,000 annually.
4. Product Testing Technician
Costco employs technicians at a lab near Seattle who check for quality on all Costco products, according to the CNBC documentary, "Inside the Costco Craze." Product testers verify measurements, weight and much more. During a toilet paper inspection, for instance, technicians measured whiteness, softness and texture. Other products tested include shirt collars and candy, CNBC reported.
Although job requirements and salaries vary by industry, the median hourly pay for quality control inspectors is $15.77, according to Payscale. The pay might not be that high, but Costco routinely pays over the national wage average and tends to promote from within. Not to mention that tasting chocolate and yes, even judging toilet paper, sounds like a cushy job.
Make Your Money Work Better for You
5. Pharmacist
Costco provides some excellent employment options for in-store licensed pharmacists.  It operates more than 480 pharmacies and employs 1,800 pharmacists, according to the company's website. And just like pay of other Costco careers, the salary of an in-house pharmacist is above decent. On average the salary of a Costco pharmacist is $133,000 a year according to Glassdoor.
Whatever the job, any position at Costco can become a career, thanks to the retailer's practice of promoting from within. "[Costco] has a number of vice presidents in their forties that started as cart pushers and front-end assistants, and have been with the company for 20 years," Jelinek said in a Motley Fool interview. Consider that, and there's no real worst job at Costco if it helps you climb your way to the top.
6. Cashier
Costco cashiers make an average salary of $27,669 annually, according to Glassdoor, which is not the highest of all Costco wages. Cashier responsibilities include member order processing, working the cash register and performing department set-up and closing tasks.
Cashier hours might not be inconsistent but the company offers great medical benefits, according to employee feedback on Glassdoor.
7. Stocker
Stockers stock and straighten merchandise in the warehouse, and clean and clear aisles. Stock work can be seasonal, which means you're not guaranteed a full-time job. And if you work part time, benefits don't kick in for 180 days.
The average base pay for a Costco stock associate is $13 an hour, amounting to an average annual salary of $27,000, according to Glassdoor.
Make Your Money Work Better for You
8. Customer Service Representatives
Not all jobs are glamorous, and customer service representative happens to fall in that category. In general, customer service representatives need to be tech-savvy, have proficient knowledge of Microsoft Word and know how to type efficiently. It is also common for customer service representatives to work at a call center and not on site. But the good news is that to work at Costco in this position, typically, only a high school diploma is needed for this position, according to Payscale.
This job pays an average of $13.13 an hour, according to Indeed.
9. Sample Demonstrators
Those food and drink samples Costco shoppers love to try are usually handed out by contractors, most of them employed by a company called Club Demonstration Services.
Costco said it works to ensure sample demonstrators get above-industry-average wages. They work part-time or full-time and make an average of $12 an hour, according to Glassdoor.
10. Food Service Assistant
The food service assistant might have the worst job at Costco. Otherwise known as "food court worker," this position typically serves the affordable hot dogs, pizza and other food that Costco customers purchase ready to eat on site. Food service assistants are expected to prepare and sell food and drinks, stock supplies and ingredients, and clean the kitchen areas.
Costco food court personnel make an average pay of $13 per hour, according to Glassdoor, and are awarded medical benefits after 180 days as a Costco employee, according to the store's benefits policy for part-time workers.
Click through to see the 20 deals you can only get at Costco.
More on Jobs
Editorial Note: This content is not provided by American Express. Any opinions, analyses, reviews, ratings or recommendations expressed in this article are those of the author alone and have not been reviewed, approved or otherwise endorsed by American Express. American Express credit card products are not available through GOBankingRates.com.

BEFORE YOU GO
See Today's Best
Banking Offers