Top Kirkland-Brand Items Only Costco Insiders Know
If you're looking for top quality at a low price, here's how the Kirkland Signature brand measures up.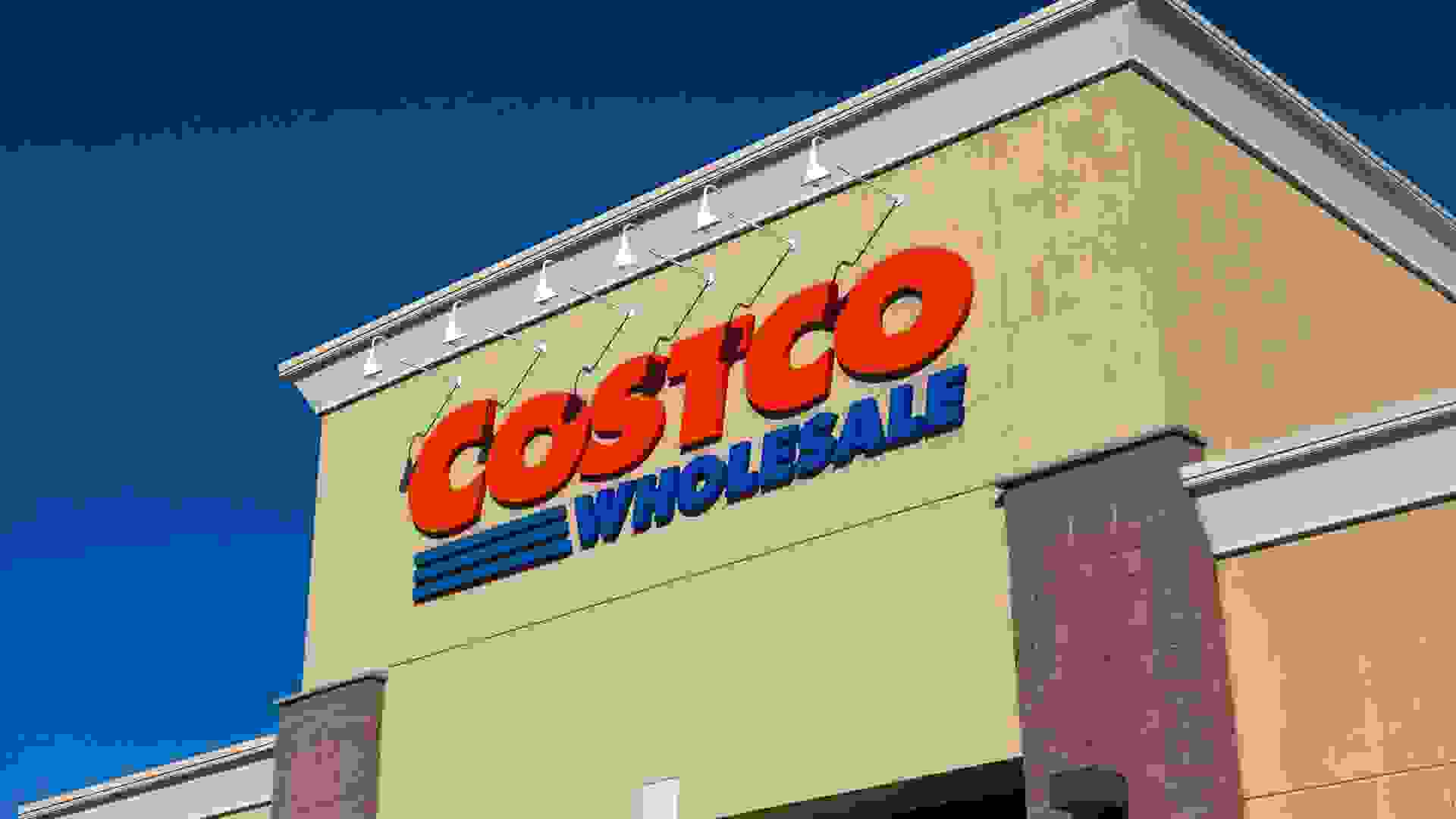 Can a brand that sells everything from baby wipes to cooking spray to ice cream to generic medicine still make high-quality products? If you're familiar with the Kirkland brand from Costco, then you already know the answer. The wide range and prices of Costco's private label might seem too good to be true, but Kirkland brand products are the real deal.
"As a consumer, I think buying most of their products is usually a smart deal as they do have rigid quality control," a former Costco employee told GOBankingRates. "Costco has deals with the manufacturers of most of these products, who then white label on behalf of Kirkland. Because the Kirkland brand has very little money involved in the marketing of the brand, they can sell very similar products at a cheaper price."
Read on to see the best Kirkland products that beat the brand-name versions when it comes to quality and price.
Make Your Money Work for You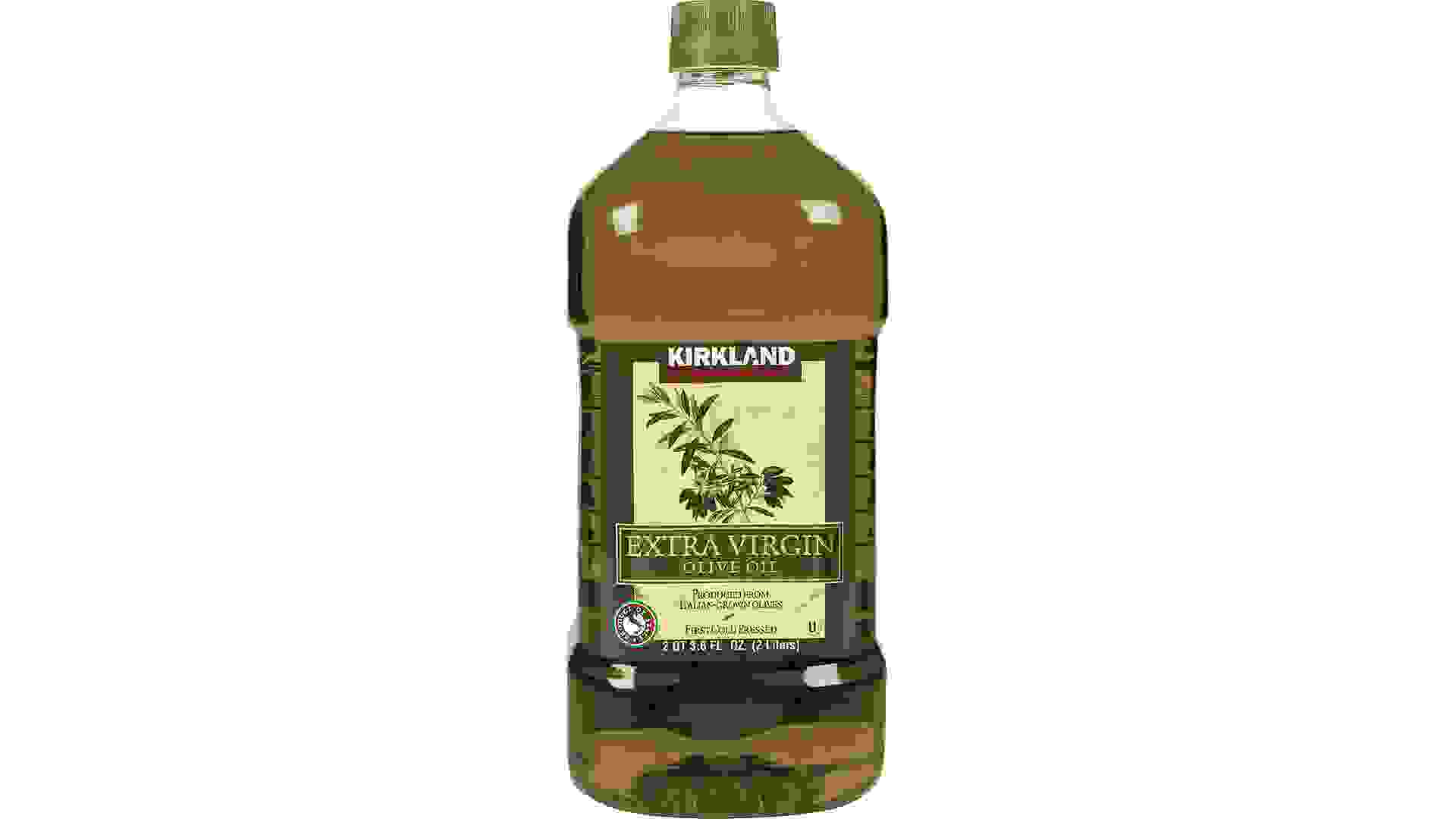 1. Kirkland Signature Extra Virgin Olive Oil
One of Kirkland's best-selling products is its 2-liter bottle of Italian olive oil. After a year-long experiment sourcing olive oil in Greece, Costco returned to Italy to get its signature Kirkland brand olive oil straight from olive oil producers. The move came after sourcing issues across the industry were exposed, where it was revealed millions of olive oil consumers end up purchasing substandard olive oils that might not come from olives at all, reported industry website Olive Oil Times.
Costco corporate food buyer Shauna Lopez said in The Costco Connection newsletter that the company has taken steps to ensure its product is 100 percent Italian extra virgin olive oil. This initiative seems to have worked — Kirkland olive oil receives consistent high marks in controlled taste tests and the quality of the oil remains very high, according to Olive Oil Times. If you want to save a ton of money on groceries without compromising on quality, this is one of the best Kirkland products to consider.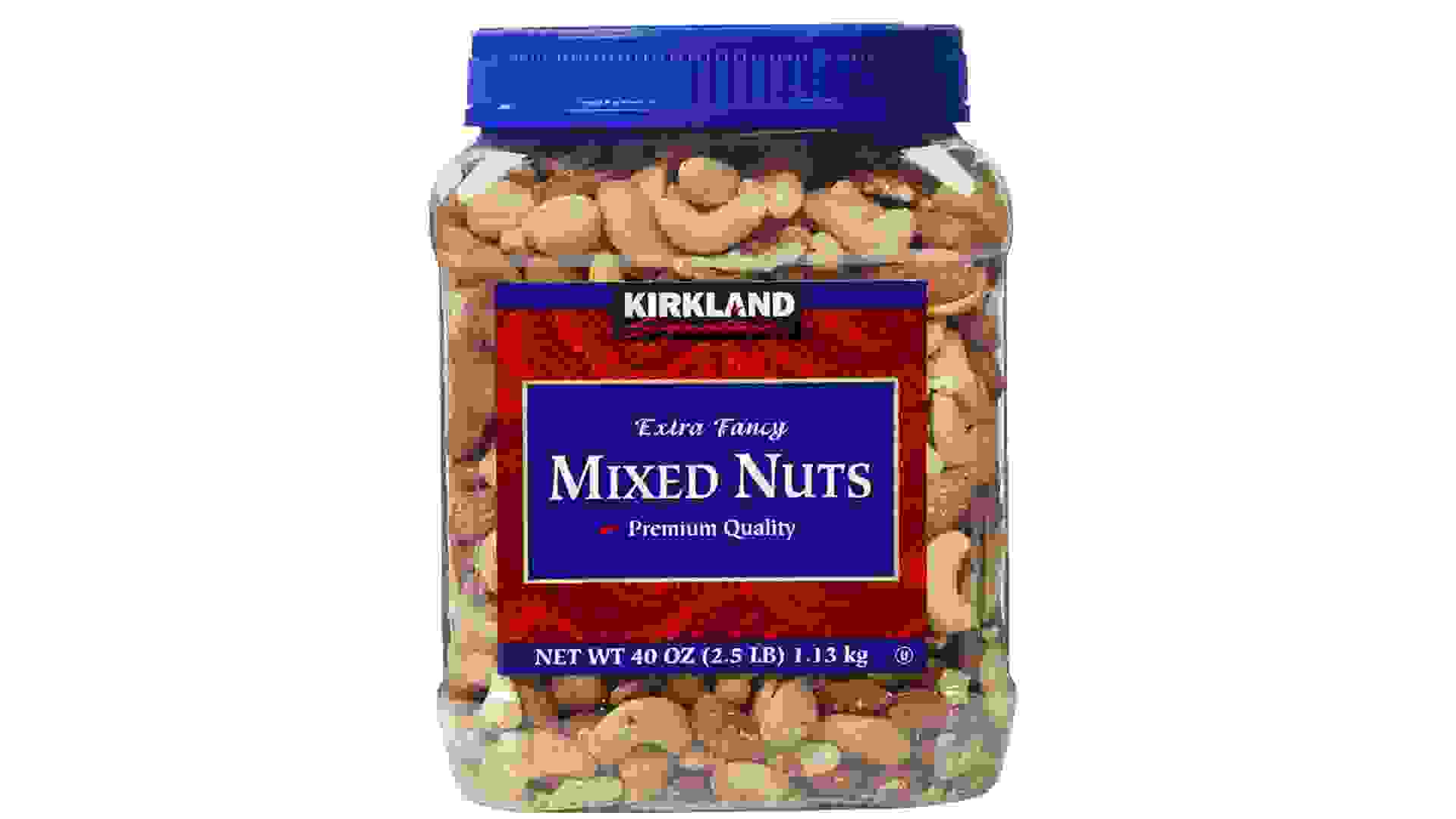 2. Kirkland Signature Mixed Nuts
Kirkland roasted mixed nuts have an impressive medley of high-end nuts: almonds, cashews, macadamia, Brazil and pecans. In addition to their high quality and extra fancy grade, the Kirkland mixed nuts often beat competitors prices, too. A 2.5-pound 2-pack of Kirkland mixed nuts costs less than a similar product from Trader Joe's, another company famous for its high-quality white-labeled products. You can even buy Kirkland brand mixed nuts on Amazon or at Walmart, but it will still cost you more than if you bought directly from Costco.
Costco Secrets Revealed: Shop Smarter With These Savings Tips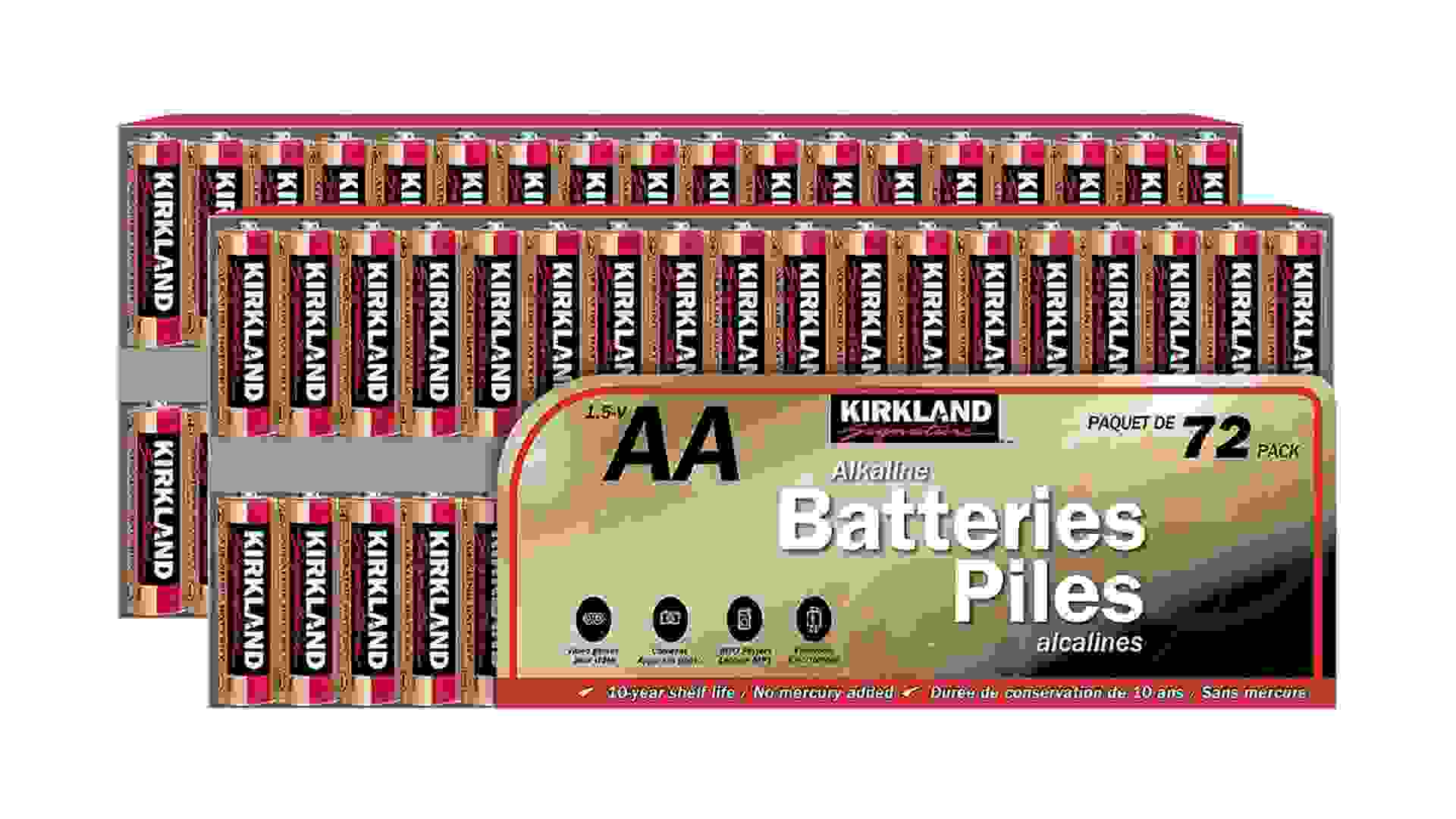 3. Kirkland Signature AA Batteries
In a test comparing multiple brands of AA batteries, Consumer Reports found the Kirkland Signature AA batteries were the best bargain, keeping up with Duracell in toy tests — at about half the price. These high reviews make sense, as our Costco insider revealed Kirkland batteries are manufactured by the same company that makes Duracell batteries.
"I don't know if it's the same formula," he said. "But Costco charges Duracell large fees for prime positioning in their stores (endcaps), and on top of their huge marketing budget I'd imagine you're paying a premium for a very similar battery."
Make Your Money Work for You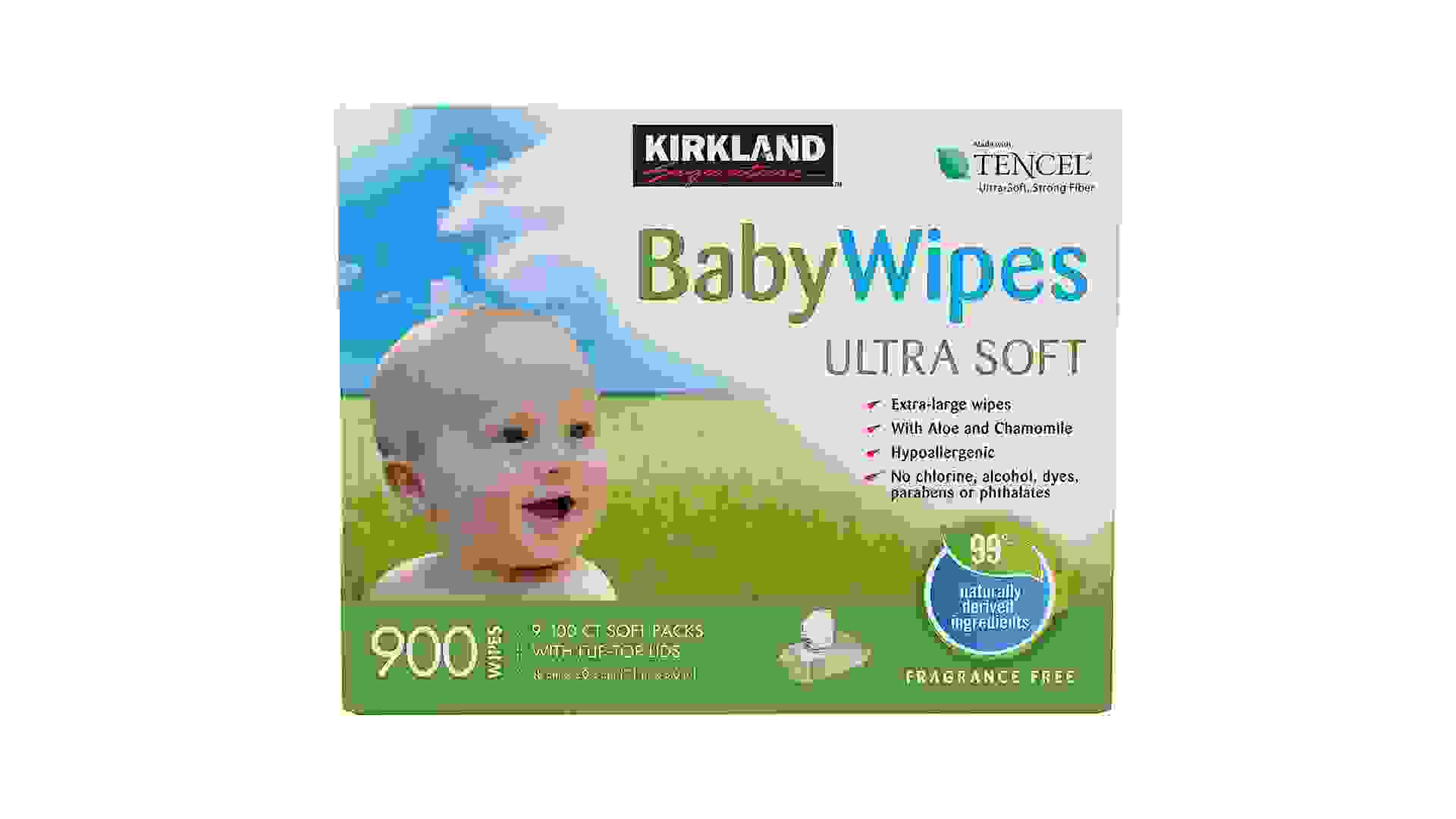 4. Kirkland Signature Baby Wipes
Baby wipes have a variety of uses, but one thing's for certain: They need to be gentle on sensitive skin. Kirkland Signature Baby Wipes get consistent reviews from customers for their ultra-soft, hypoallergenic materials that contain 70 percent Tencel fibers, which are infused with aloe and chamomile. These top-rated baby wipes are also free of alcohol, parabens and chlorine.
Over 700 shoppers have reviewed the Kirkland baby wipes, which have nearly a four-star rating out of five possible stars. Costco member "mommyliz" wrote, "These are the best quality baby wipes on the market I've come across. Along with quality, the price can't be beat (especially on sale)."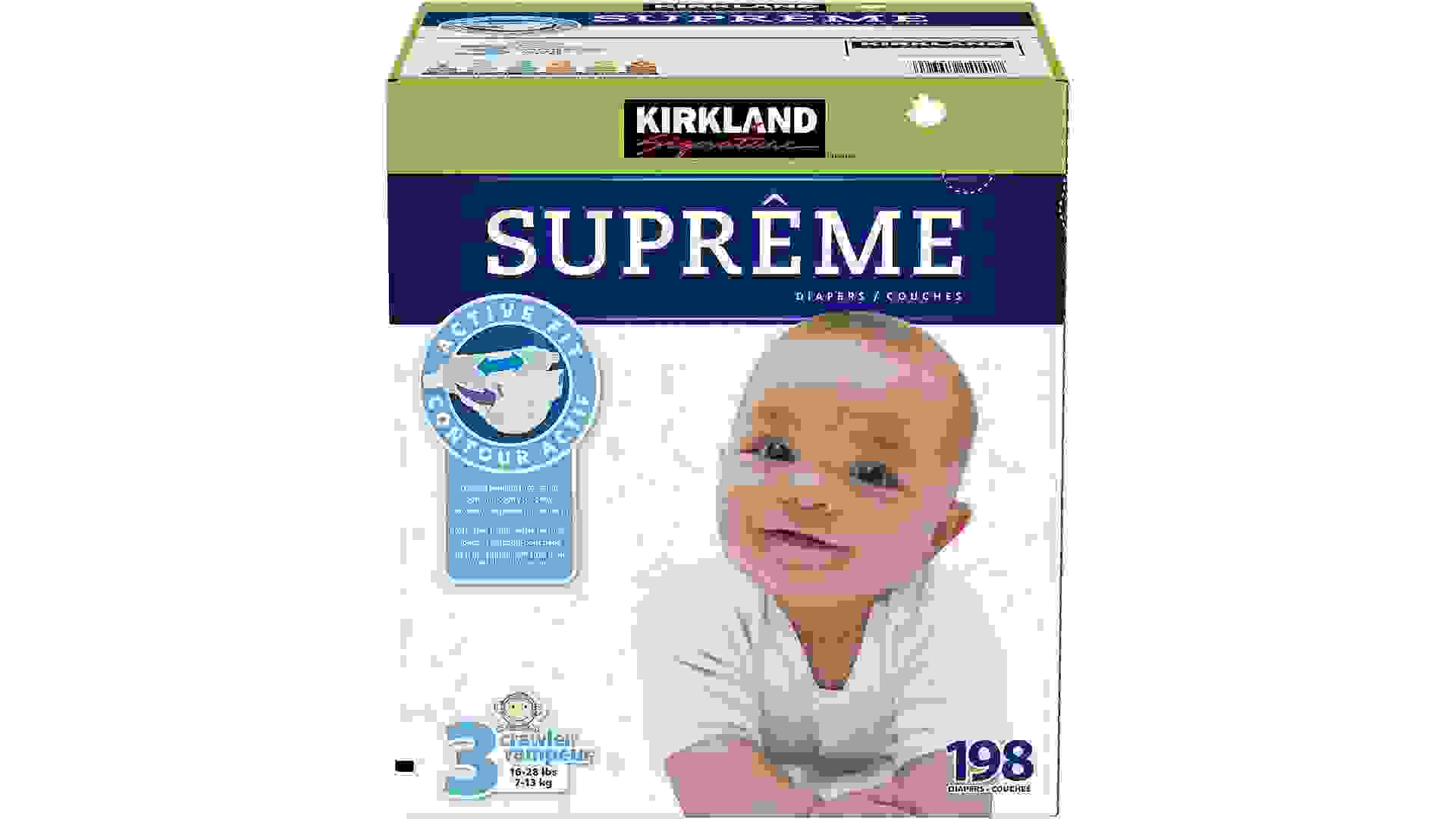 5. Kirkland Signature Supreme Diapers
Good Housekeeping rated Kirkland Signature Supreme Diapers as "The Club Champ" in its battle of the best baby diapers, and Reviews.com named them one of the best diapers on the market. They are one of the most affordable, too.
Our Costco insider couldn't reveal which manufacturer makes this item for Kirkland, but it's rumored the diapers are nearly identical to Huggies. On Mamapedia, a forum where parents can swap parenting advice, user "C.D." said, "The company my husband works for, Kimberly-Clark, makes Kirkland Signature Diapers. They are basically the same as Huggies, with only a slight variation. So, if you like Huggies you will like Kirkland Signature Diapers."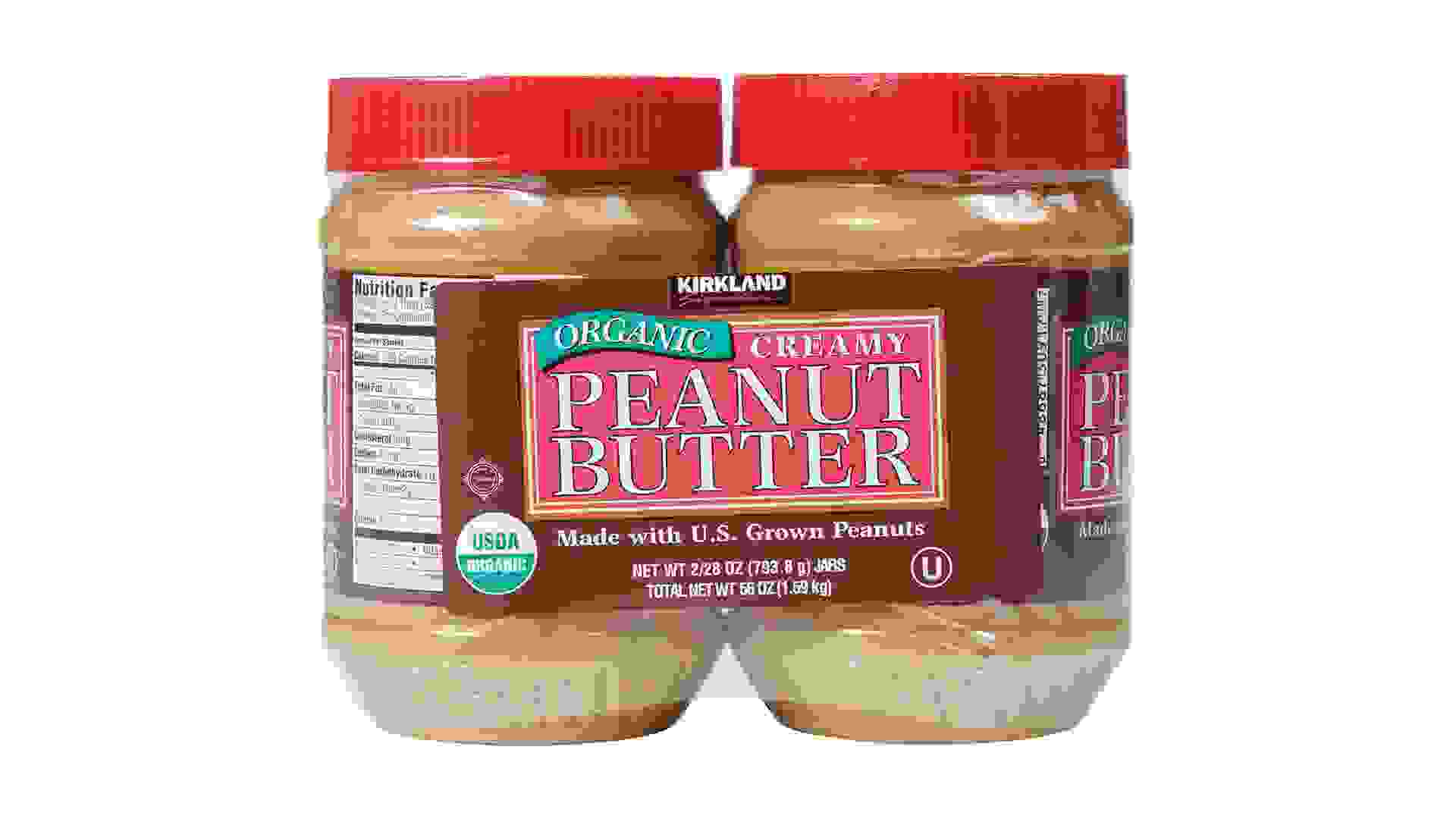 6. Kirkland Signature Organic Peanut Butter
By law, any product labeled "peanut butter" in the United States must be at least 90 percent peanuts, according to the National Peanut Board. However, many companies fill that other 10 percent with sugar, partially hydrogenated oils and other fillers.
Kirkland Signature Organic Peanut Butter contains peanuts and salt — that's it. In addition to its high-quality ingredients, the price is unbeatable. The Kirkland brand is cheaper per ounce than the Smucker's brand and organic peanut butter sold on Amazon. Walmart also sells the Kirkland brand organic peanut butter, but it's typically cheaper when purchased straight from Costco.
Make Your Money Work for You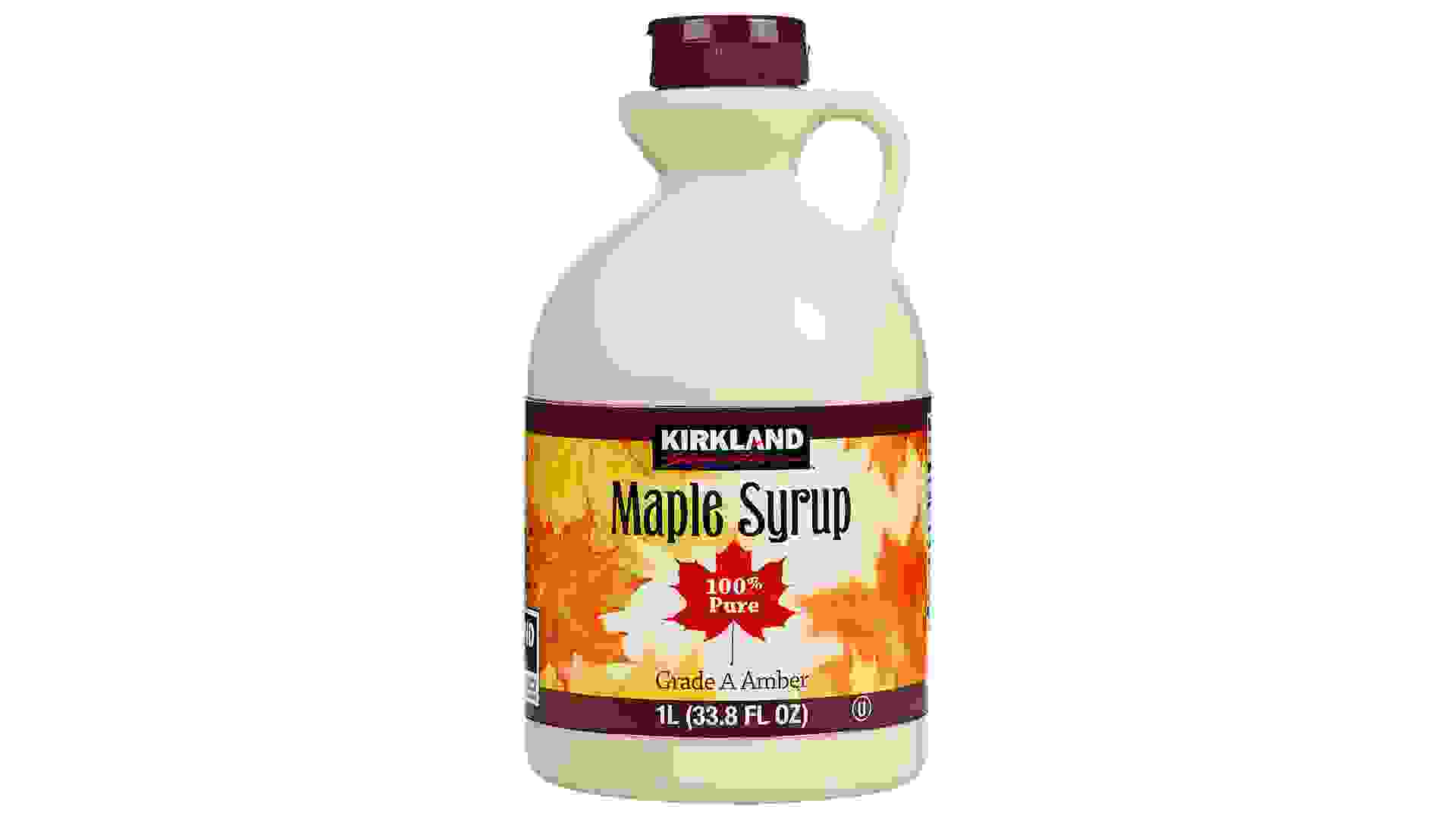 7. Kirkland Signature 100% Pure Maple Syrup
It takes a mature maple tree an entire season to produce just a gallon of maple syrup, according to Cornell University, which is why it's one of the more expensive pantry items in U.S. households. Many brands sell maple syrup at premium prices, but higher price tags don't always mean better quality. It's very common to find added ingredients, like corn syrup, artificial flavors and preservatives, in store-bought maple syrup. Some brands even contain a compound called 4-MEI, a potential carcinogen, according to Consumer Reports.
In a test conducted by Consumer Reports, Kirkland Signature 100% Pure Maple Syrup was rated better than the highest-priced syrup — Camp Pure Maple Syrup. In addition to praise for its low price point and pure ingredients, Consumer Reports taste-testers described Kirkland maple syrup as a "clean, complex syrup with caramelized, slight vanilla, woody flavors, roasted/toasted notes and a hint of molasses." This is yet another of many great deals you can only get at Costco.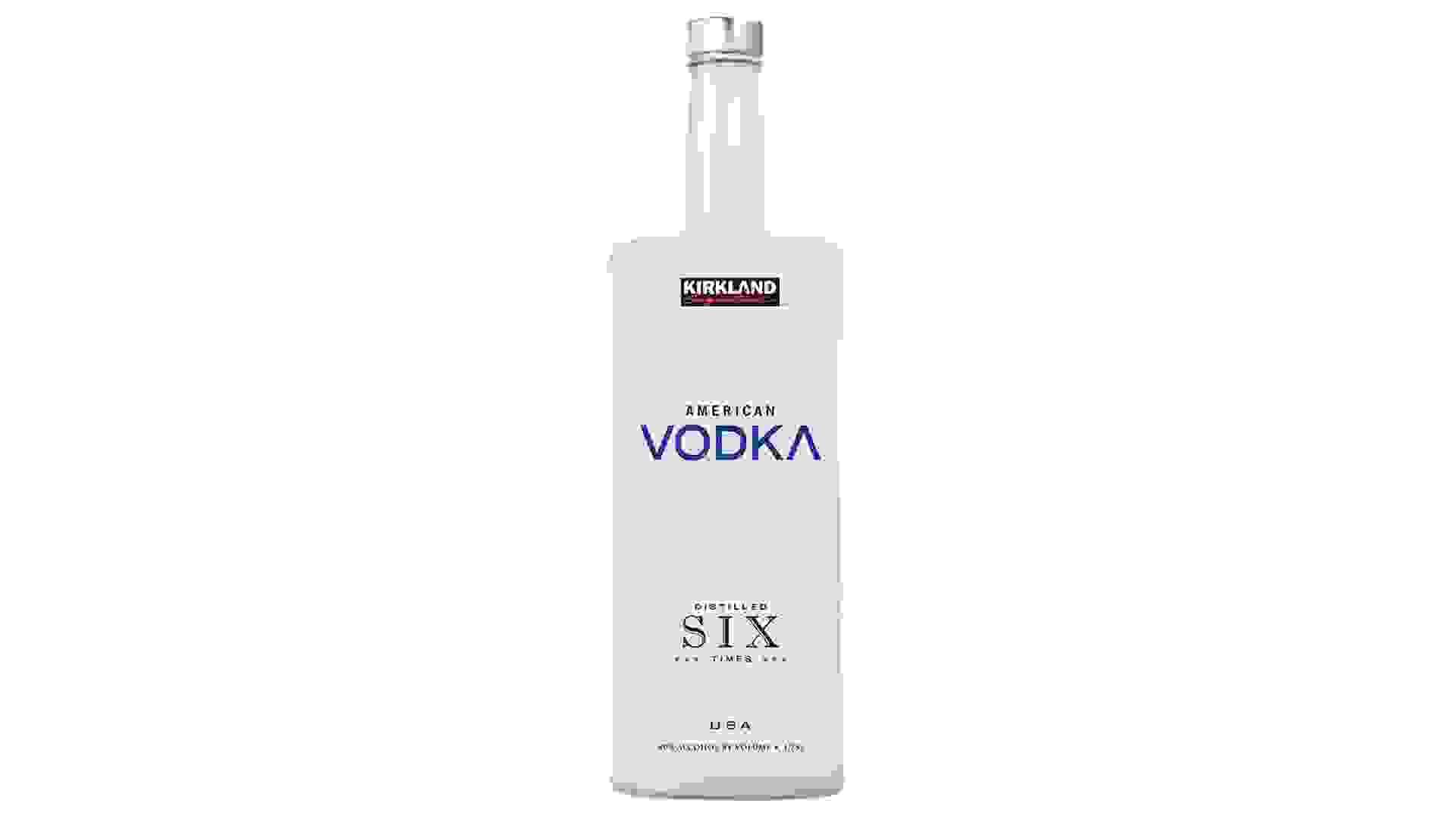 8. Kirkland Signature Vodka
The bottle design might be lacking, but Kirkland Signature Vodka more than makes up for it in taste and quality. It's rumored that high-end vodka distributor Grey Goose also makes the Kirkland brand vodka, but the company hasn't officially confirmed it. According to several discussion boards and articles, Kirkland Signature Vodka is made in the same Cognac region of France and with the same ingredients and distillation techniques as Grey Goose Vodka.
Eventbrite listed Kirkland Signature Vodka as one of the best inexpensive alcohols for "grown-ups on a budget," calling it "a steal." Kirkland vodka scores an 88 in blind taste testing, compared to Grey Goose's score of 82, according to Vice magazine.
Make Your Money Work for You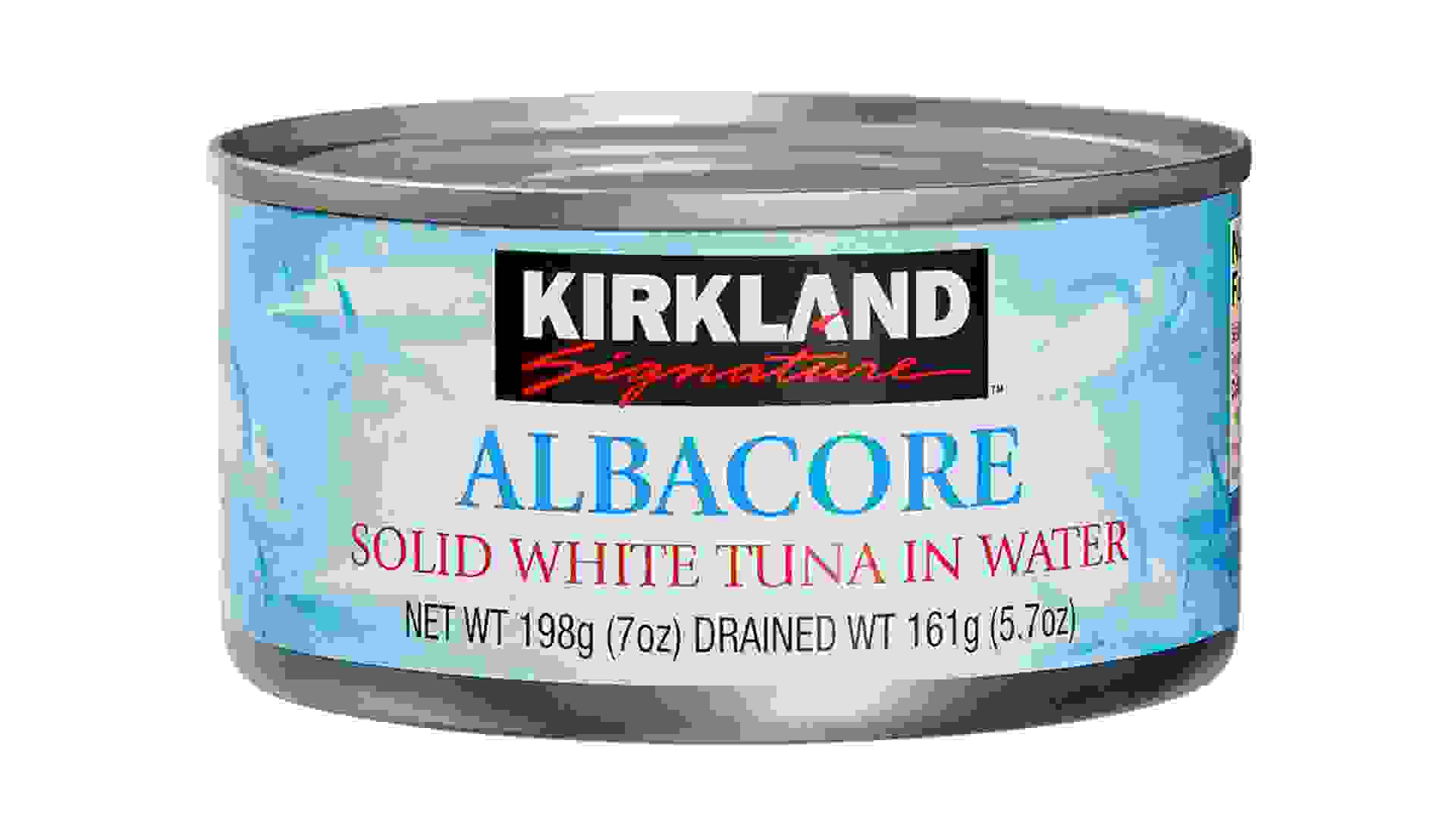 9. Kirkland Signature White Albacore Tuna
Our Costco insider revealed that the Kirkland Signature White Albacore Tuna is actually white-labeled by Bumble Bee, a brand known for high-quality canned tuna and seafood products. In a taste test of 20 different solid white albacore tuna brands, Kirkland was praised for being a "mild, notably fresh tuna that is a great go-to brand for those looking for clean flavor and good value," The Mercury News reported.
Tuna already makes for an inexpensive meal, but the price of the Kirkland albacore blows its premium competition out of the water. The Kirkland brand of albacore tuna is typically about half the cost per ounce compared to Chicken of the Sea premium white tuna and StarKist solid white albacore.
On the Flip Side: Insanely Expensive Things You Can Buy at Costco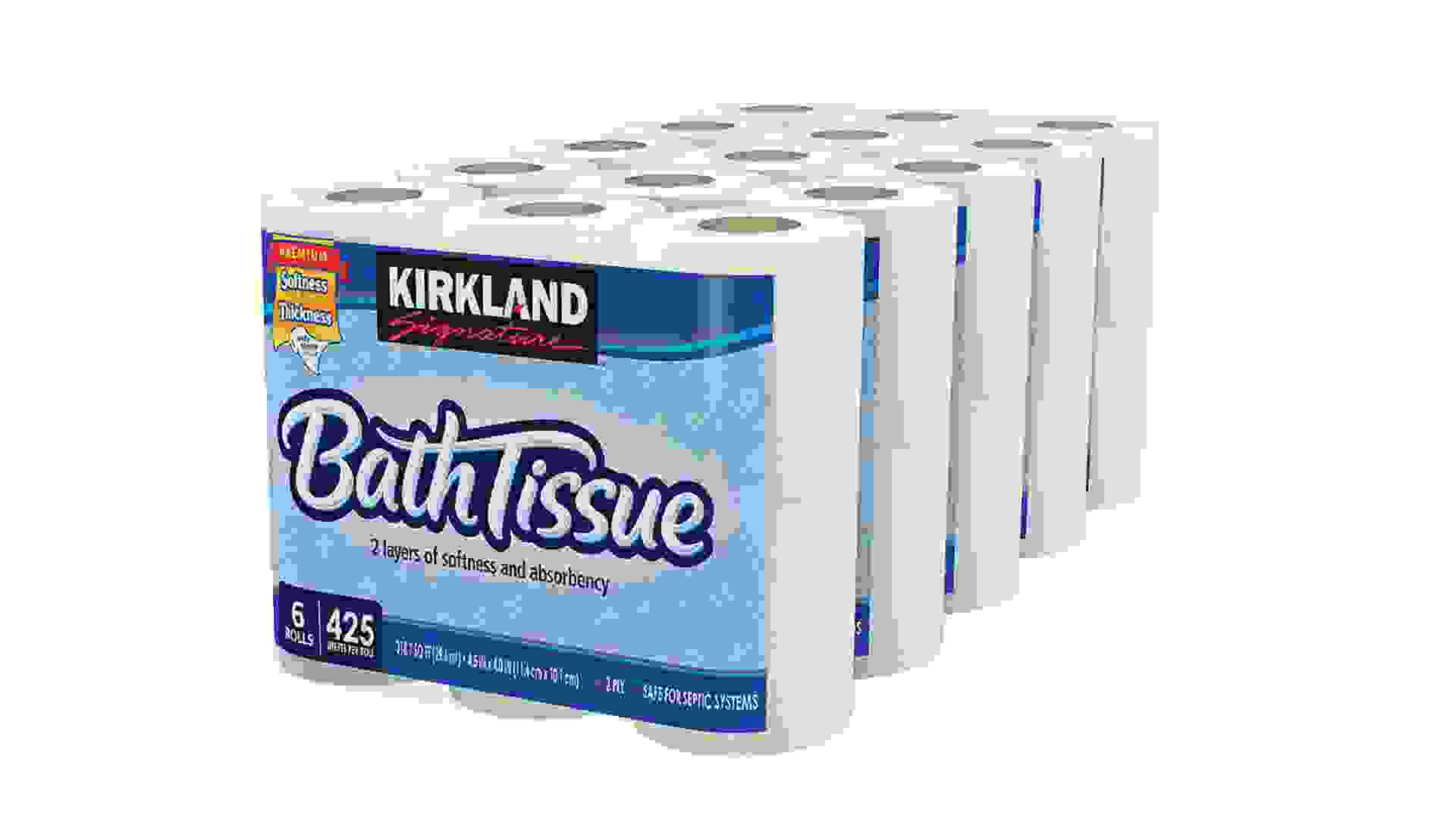 10. Kirkland Signature White Bath Tissue
According to Consumer Reports, one of the "dirty little secrets of toilet paper" is that as companies lower their prices on this household staple, they are also lowering the size of the rolls. And toilet paper manufacturers are getting away with it because consumers are more focused on price instead of size. Costco isn't alone in this practice — their super pack of Kirkland brand toilet paper recently went from 36 rolls down to 30.
However, the company made up for the smaller bulk sizing in quality: a rep from the company told Consumer Reports the toilet paper is thicker than it was before. In a test of 20 different brands of toilet paper by Good Housekeeping, Kirkland Signature received 3.5 stars for being a "low-end" product, but it was praised for its thick material that dissolved well in pipes, making it "great for finicky pipes." Testers in the experiments also noted the toilet paper's softness.
Make Your Money Work for You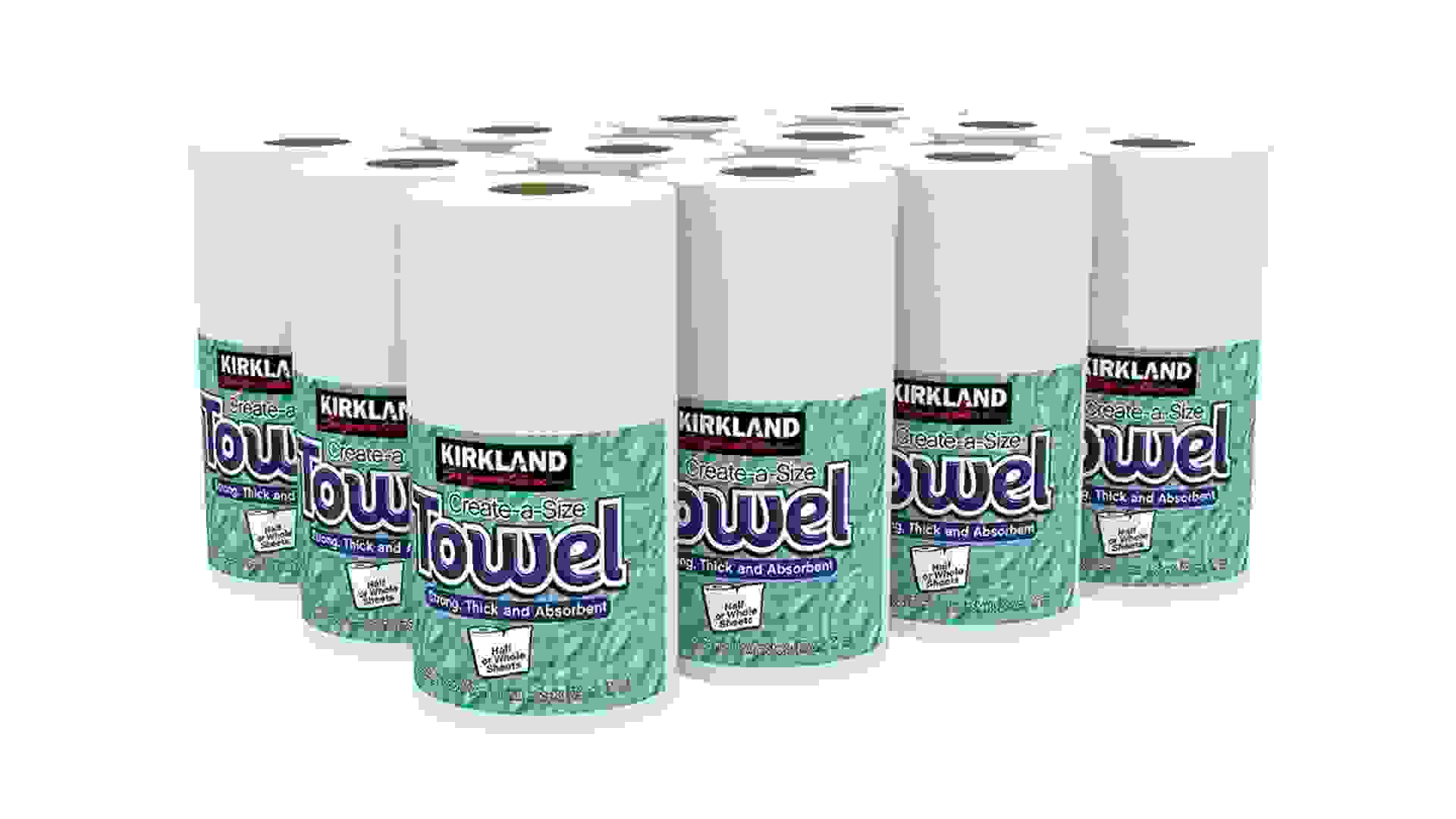 11. Kirkland Signature Paper Towels
If you're looking for a real bargain without sacrificing quality, pick up a pack of Kirkland Signature paper towels during your next Costco run.
"Their paper towel is fantastic!" said Susan Towers, a managing partner at branding company Nice Brand Connections. "I used to buy Bounty, but it's expensive. The cheaper brands were poor at absorbing liquid and would break easily, but the Kirkland brand is just as good as Bounty."
Reviews from Good Housekeeping agree: Despite the low price, Kirkland paper towels were applauded for absorbency and thickness. However, the review did note the towels absorbed a moderate amount of liquid compared to other high-end brands. But since it costs a fraction of the price per roll compared to high-end brands, it's worth using a few extra sheets to clean up a mess. Your only problem might be finding somewhere to stash all 12 rolls.
"The dozen rolls last quite a while, so it's worth the storage hassle," Towers added.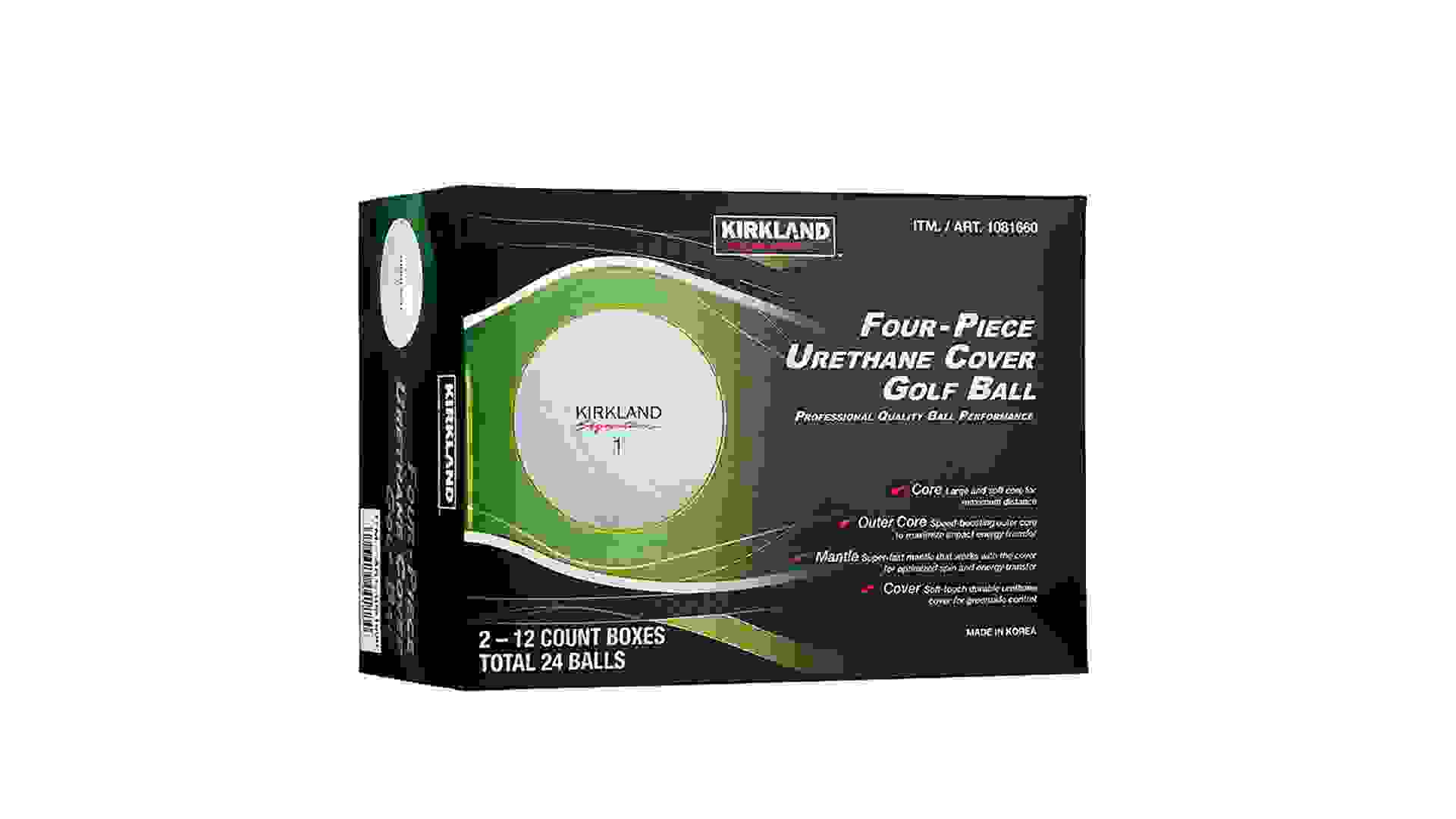 12. Kirkland Signature Golf Balls
In the fall of 2015, Costco launched Kirkland Signature Golf Balls, and golf enthusiasts around the country nearly lost their minds. Kirkland golf balls started flying off the shelves after MyGolfSpy, a consumer review site for the golf industry, found the brand flew almost 10 yards further than the sport's most popular ball, the ProV1 from Titleist.
In just months, the company completely sold out of this product, which featured a four-piece urethane cover, soft inner core and speed-boosting outer core to maximize performance — the equivalent of a tour-type ball. The golf balls were so popular, the retailer limited members to buying no more than two 24-packs at a time, according to Golf Digest. Forbes reported auction websites like eBay were selling Kirkland golf balls for more than four times their original price — for a total similar to pricing for a private label brand. When they're in stock, this is definitely a must-buy gift for an avid golfer.
Make Your Money Work for You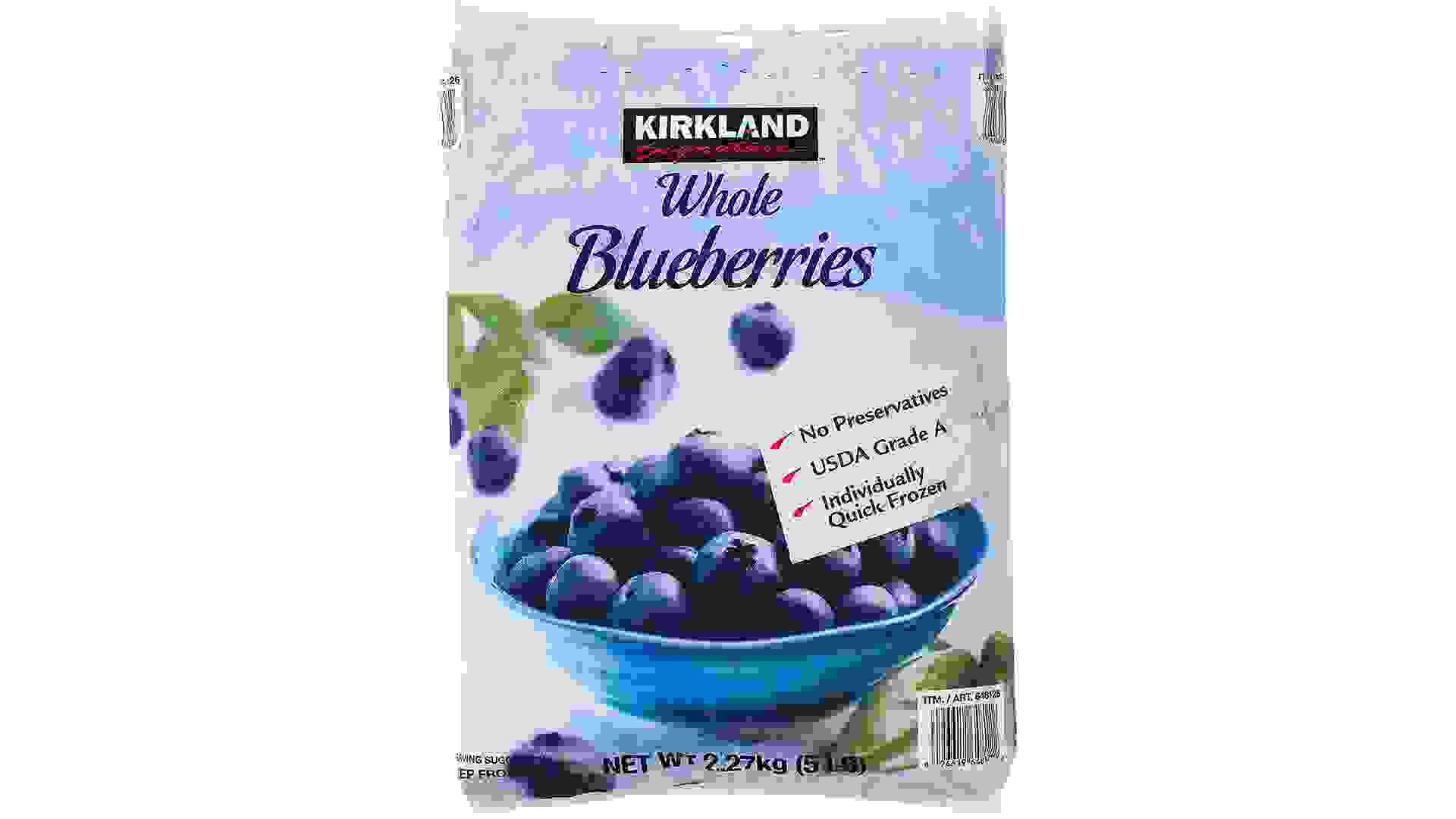 13. Kirkland Signature IQF Blueberries
Common logic says fresh produce is always best, but frozen produce can have more nutritional value than fresh. For example, Kirkland blueberries are harvested at their peak and then frozen, which helps preserve the fruit's flavor and integrity.
"Without a doubt, the best Kirkland brand product available at Costco is Kirkland Signature Frozen Organic Blueberries," said Barbara Farfan of the Anyhows website. "I don't know what farm these are grown on, but they are the plumpest, juiciest, most delicious organic blueberries you will ever eat."
Kirkland frozen blueberries are also easier on the wallet, in some cases costing about a third less per pound than Bird's Eye frozen blueberries.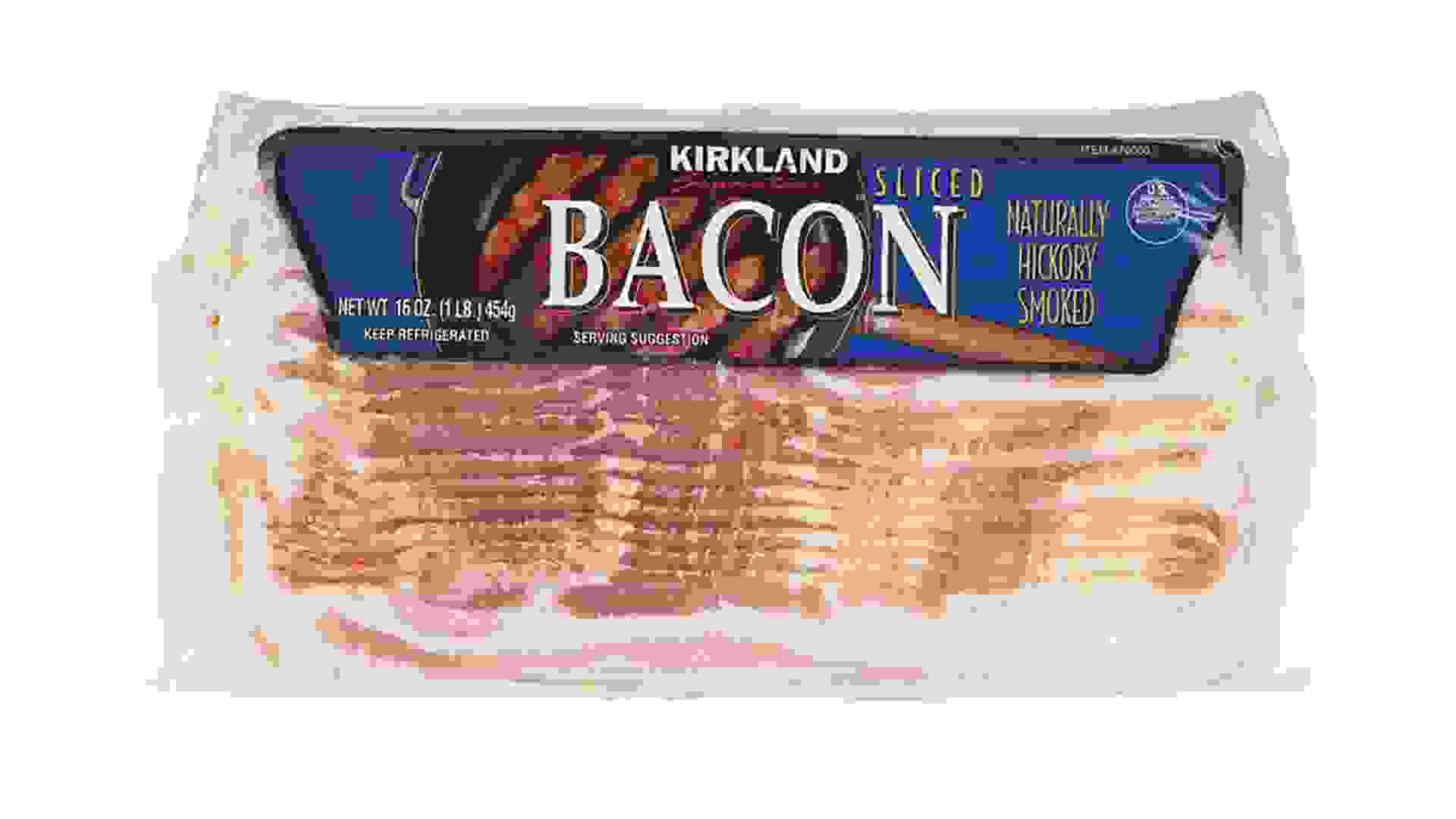 14. Kirkland Signature Premium Bacon
Bacon has been having quite a moment for a few years now. It has developed such a cult following that things like bacon soda, bacon jelly beans, bacon toothpaste and even bacon perfume are a thing. Technically. If you'd prefer to eat your bacon instead of drink it or spray it on your body, Kirkland Signature bacon is a brand that's hard to beat.
Testers from Consumer Reports had the fortunate task of comparing 15 brands of bacon to find out which one tasted the best. In the taste test, Kirkland Signature bacon took home the top prize: Best in Show. Not only was it rated "excellent" by the experts, it was lauded for its very reasonable price. The only "issue" reviewers noted was the bacon is sold in four 1-pound packages. We'd prefer to call that an "opportunity."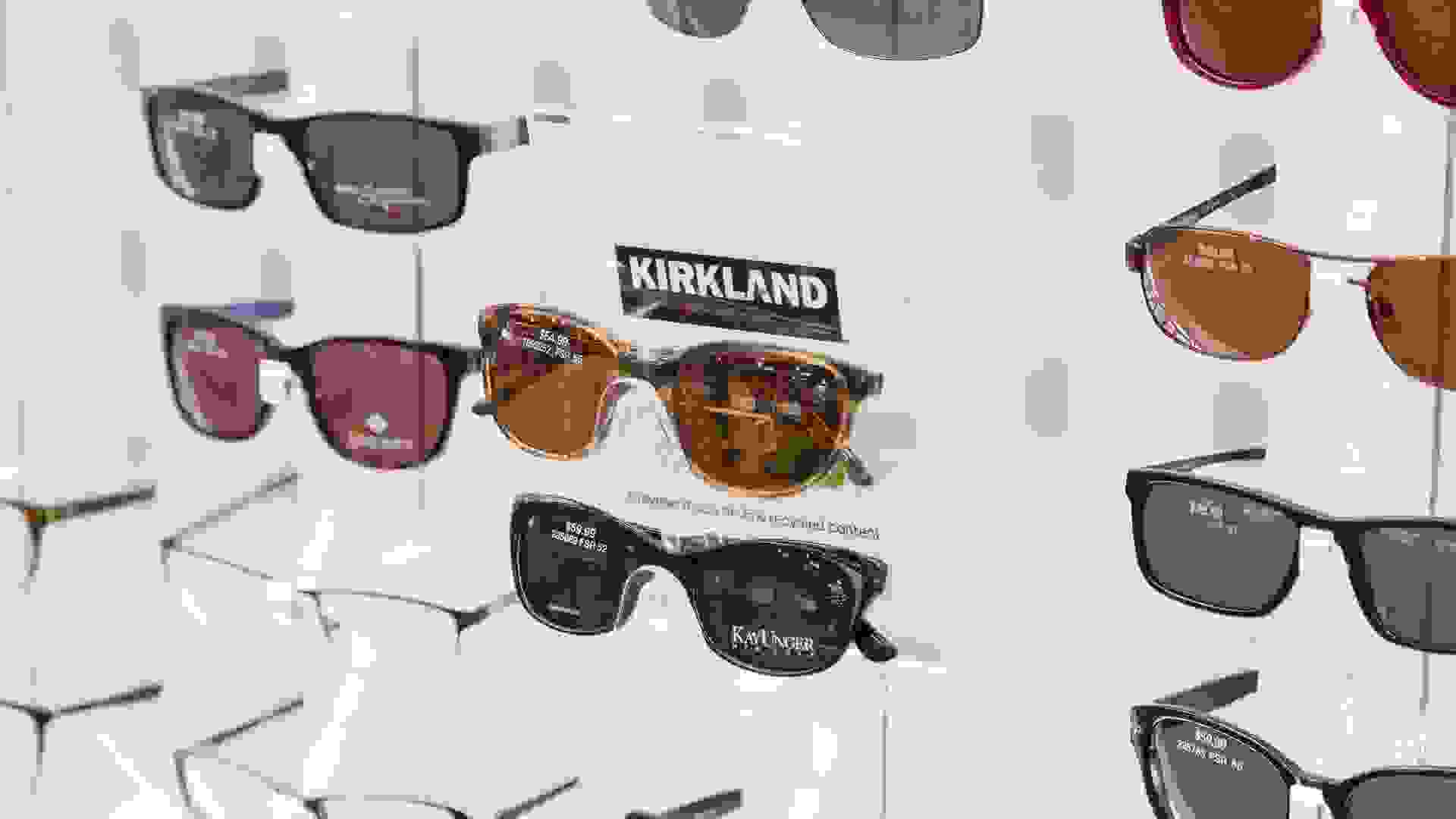 15. Kirkland Signature Prescription Lenses and Eye Exams
If you don't already need prescription glasses, it can be hard to justify the expense of having vision insurance. And if you do have coverage, it might not cover the entire cost of exams or glasses, which can cost hundreds of dollars.
You have a potentially more affordable option at Costco, which has eye doctors and exams available onsite. Its exams and average prescription glasses package cost a fraction of what they would at other providers, according to eye care comparison website Eye Exam Costs. Costco also sells Kirkland Signature HD Progressive lenses, which are custom made for your frames.
Up Next: Your Costco Membership Is More Valuable Than Ever — Here's Why
About the Author