6 Ways To Make Automated Passive Income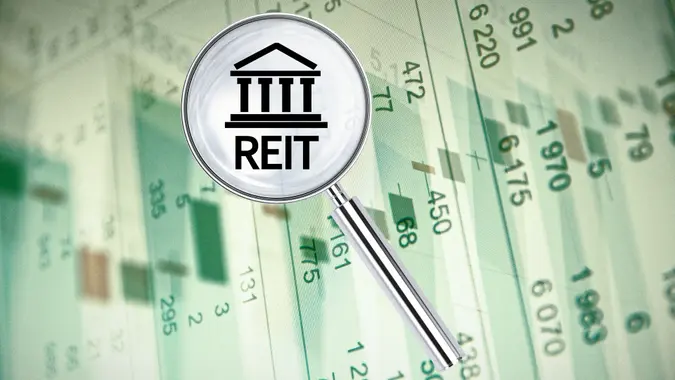 ©Shutterstock.com
Active income is like the money you earn from your day job. It requires making a focused effort so many hours per day to earn. However, passive income is the opposite: earning money without having to be actively involved. 
Making automated passive income is not just the key to financial stability; it has other benefits. It can improve the quality of your life by reducing financial stress and worry. It also can allow you more time for pursuits you enjoy, such as starting a new hobby or volunteering your time toward causes you care about. If you're successful at earning passive income, you could even retire earlier than you might have expected. 
Here are six ideas for making automated passive income after you put them in place. Try one or try them all to start earning without having to think about it. 
Dividend Stocks
"Invest in dividend-paying stocks that consistently provide income," said Jenna Lofton, certified financial planner and founder of Stock Hitter. "By holding these stocks in your portfolio, you'll receive regular dividend payments without needing to manage the investment actively."
Consider high-yield dividend stocks from companies with strong financial backgrounds and a long history of increasing dividends.  
Make Your Money Work Better for You
Live Richer Podcast: How To Leverage Your Investments
Peer-to-Peer Lending
"Platforms like LendingClub and Prosper allow you to lend money to individuals or businesses in return for interest payments," Lofton said. "Once you've invested, the platform handles loan servicing, minimizing your effort."
According to Prosper, its personal loans carry an average historical return of 5.7% for investors. Be aware that P2P lending does carry risk. If the borrower defaults on the loan you invested in, you could suffer a financial loss.
Real Estate Investment Trusts (REITs)
"REITs are companies that own and manage income-producing real estate properties," Lofton said. "By investing in REITs, you can earn passive income from rent payments without dealing with property management."
You can invest in publicly traded REITs or non-traded REITs. Publicly traded REITs are traded on a stock exchange and you can buy shares by using a brokerage account. Non-traded REITs require you to work with a financial advisor or broker to invest.
High-Yield Savings Accounts or CDs
"Place your money in high-yield savings accounts or certificates of deposit from reputable banks," Lofton said. "You'll earn interest on your deposits with minimal effort on your part."
Make Your Money Work Better for You
Typically, you'll find the best rates for high-yield savings accounts and CDs at online banks. Online banks have less overhead than traditional brick-and-mortar financial institutions because they don't have the expenses of staffing and running physical branches.
Create and Sell Digital Products
"Write an e-book, design a digital course or create a mobile app, then sell them on platforms like Amazon, Udemy or the App Store," Lofton said. "Once your product is up and running, it can generate passive income without much maintenance."
Nicole Miller of Finance + Freedom suggested creating and selling printables. 
"These can be very lucrative as well since, once created, they can sell over and over again," Miller said. "The printables can be created by you or even sourced out and uploaded into an online platform like Etsy."
Try Car Sharing
"Renting out your car via services like ZipCar or Turo is a way to make great passive income without doing much work at all," said Andy Kalmon, CEO of Benny. "You can offer contactless pickup by means of a drop box or lockbox for your keys, and the service is very customizable as to how you want your car to be used.
Make Your Money Work Better for You
"Car rental companies are still struggling to get enough cars for their fleets, and that, combined with high rental prices, is making a lot of people look for alternative car rental options."
More From GOBankingRates