8 Controversial MLM Schemes To Stay Away From

7 min Read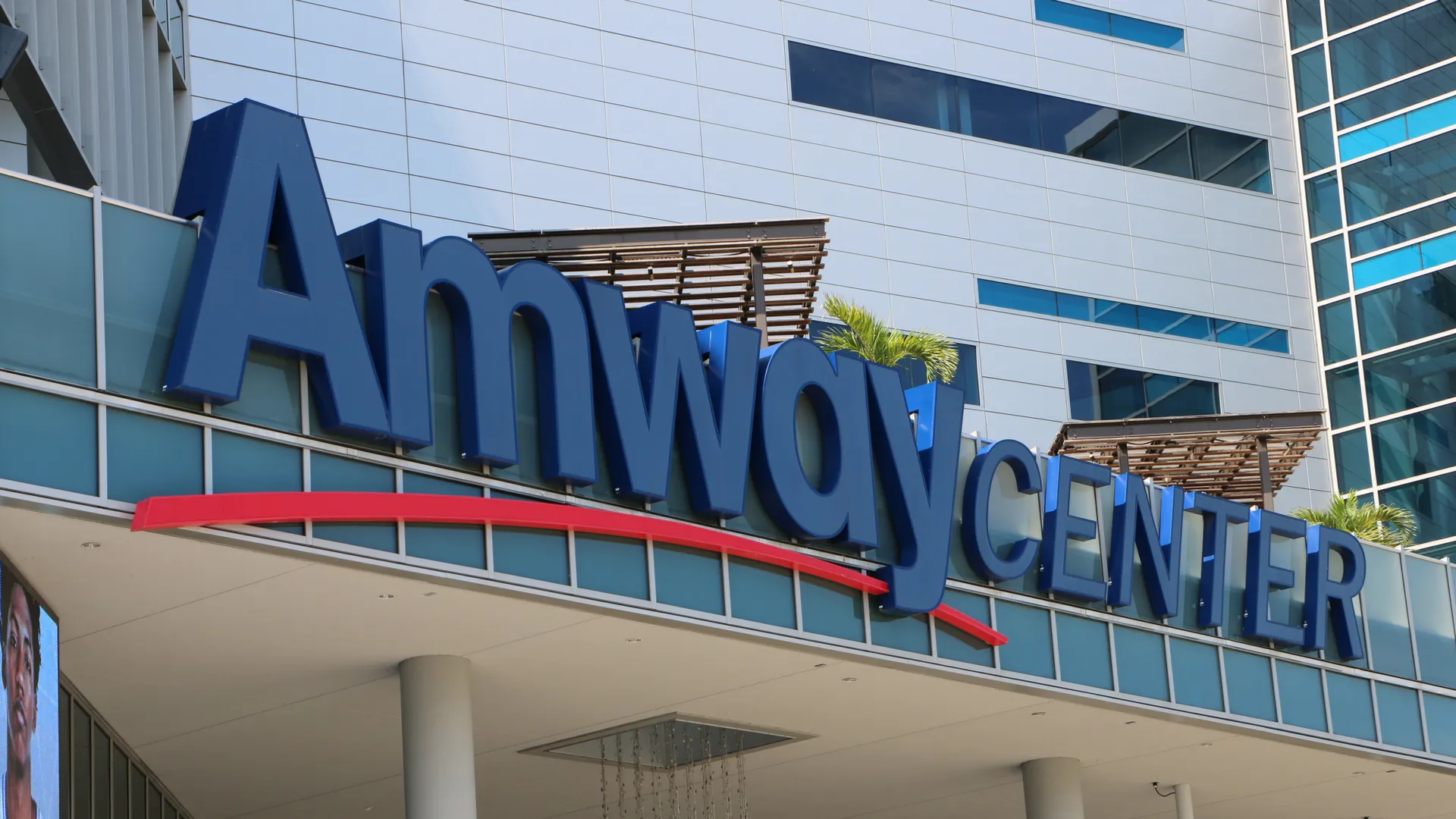 Sooner or later, you'll encounter a golden opportunity to make big piles of fast cash as a brand's "contractor" or "distributor." The details will be vague, but all you'll have to do is sell essential oils, insurance, workout supplements or whatever else you can imagine to your friends and family and recruit them to come along and do the same. 
See: 9 Successful Money-Making 'Schemes' That Are Actually Legal
Find Out: Need Money Now? 19 Ways To Make Money Fast

Be warned. It's either a multilevel marketing (MLM) operation or a good, old-fashioned pyramid scheme — and the line between the two is blurry at best. 
These "remote-work opportunities" flourished during the pandemic as the unemployed and underemployed scrambled to find ready-made side hustles. Most people quickly learned what the FTC has been warning about for years. That MLM businesses are often outright scams, and even when they're not, 99% — that's an actual FTC statistic — of everyone who joins will never make any money. Most wind up losing money and virtually all profits go to a tiny sliver of TOPPs (top-of-the-pyramid promoters). Time interviewed an expert who said the chance of profiting is statistically lower than that of winning the lottery.
Check Out: What It's Like To Job Hunt During a Pandemic
As with everything, some MLM businesses are worse than others. Meet these companies that took the old-school Tupperware/Avon model of direct-sell side hustles and made it into the modern-day MLM monster.
Last updated: July 16, 2021
Make Your Money Work Better for You
Beachbody
The Time article that quoted the lottery statistic was part of a larger story about a woman who used the popular Beachbody program to lose weight and get in shape with impressive results. Her physical transformation convinced the financially struggling mom to become a Beachbody fitness coach herself.
She was soon spending $135 a month in fees required to sell the program. Finding new clients, coaching those she already had and managing it all was so all-consuming that she stopped working out herself and put the weight back on. In the end, she lost thousands of dollars and countless precious hours with her children.
She was hardly alone. Time, the Anti-MLM Coalition and Economic Secretariat have reported stories of people with no fitness coaching qualifications or experience whatsoever under intense pressure to sell supplements, merchandise and workout programs to hard-to-find clients as frontloaded inventory and expenses piled up. Although Beachbody is a legitimate company, most who join its MLM team are gone within 24 months.
Primerica
Like Beachbody, insurance MLM firm Primerica is a legitimate and long-established company. But as the Duford Insurance Group points out, people often assume it's a scam because of the company's long history of using high-pressure MLM sales and recruiting as its primary business model.
Like Beachbody's fitness coaches, most recruits join Primerica with no background in insurance whatsoever, yet they face intense pressure to sell complicated insurance products quickly. They face even more pressure to recruit downline and offer the same "opportunity" to new people. That's the only real way to make real money, which almost none of its reps do.
When Primerica went public in 2010, Business Insider wrote an article with the headline: "Meet Primerica, the Wall Street IPO That's Really A Multi-Level Marketing Scheme." The company has faced multiple lawsuits in the ensuing years. Primerica was the reason that the Anti-MLM Coalition was founded.
Check Out: Feel Like You're Retired With One of These Laid-Back Jobs
Make Your Money Work Better for You
Amway
Amway recently published a post on its website titled "Is Amway a pyramid scheme?" The first sentence of the post is "No, Amway is not a pyramid scheme." The reason the health, beauty and homecare MLM had to publish the post in the first place, however, is that so many of the "independent business owners" (IBOs) who were churned through Amway's sales and recruiting machine would disagree.
They have plenty of legal precedent to back their case. Amway, not so much. 
The company settled a class-action lawsuit in 2010 for $54 million over deceptive business practices and f0r misleading its IBOs about how much money they could make and what expenses they would incur. That was hardly the only suit Amway faced. Most recently in 2020, a California-based suit alleged basically the same thing as the 2010 suit — that despite its website's claims, Amway is indeed a pyramid scheme.
Good To Know: 6 Career Mistakes To Avoid During an Economic Downturn
LuLaRoe
In 2019, Buzzfeed News was the first to report that controversial women's apparel brand LuLaRoe had fired every single one of its warehouse workers five days before Christmas. The company was buckling under the mounting legal drama surrounding its MLM business model.
Two years earlier, a group of disgruntled former "consultants" had filed a class-action lawsuit with familiar themes about a classic recruitment-based pyramid scheme dressed up as a business. They'd dumped thousands of dollars each into startup costs that they were led to believe they would recoup as their business started booming, but the boom never came. Dozens declared bankruptcy. One year later a supplier sued LuLaRoe for $49 million for lack of payment. A year after that, another class-action suit accused the company of fraud.
Make Your Money Work Better for You
Neora
In 2019, the FTC sued wellness/skin care/supplement MLM company Neora, "alleging that the company operates as an illegal pyramid scheme and falsely promises recruits they will achieve financial independence if they join the scheme," according to a public statement from the FTC. 
Like all MLMs that swerve into pyramid scheme territory, Neora placed a higher premium on fresh blood than on making sales. The complaint alleged that a company training video said the three keys to success at the company was "Number one: Recruit. Number two: Recruit. Number three: Recruit."
Read More: Cinnamon Toast Crunch and 9 Other Big Brands Who Stumbled During Huge PR Scandals
Herbalife
Supplement company Herbalife is one of the most visible names in the MLM industry — a lot of times, for all the wrong reasons. In 2016, Herbalife paid $200 million to settle a complaint with the FTC that it was operating as an illegal pyramid scheme where virtually none of its independent distributors made any money. In a new legal strategy, the lawsuit targeted the high-level TOPPs who led the training seminars and appeared in the recruitment videos.
Herbalife promised to restructure its business model as part of the settlement, but its woes were far from over. In 2019, Herbalife settled with the SEC for $20 million for misleading investors. In 2020, Herbalife paid $123 million to settle criminal and civil penalties related to a Chinese bribery case.
Big Mistakes: Fox News and 25 Other Companies That Have Faced Public Backlash
AdvoCare
In 2019, supplement MLM company AdvoCare agreed to pay $150 million to settle charges from the FTC that it had operated as an illegal pyramid scheme. The themes were familiar. 
Recruiting took priority over everything, including sales. The company was alleged to have inflated its profits to mislead investors. It misled recruits by inflating their potential earnings and misrepresenting their upfront costs, which included thousands of dollars worth of merchandise that they had to purchase upfront in order to sell.
Make Your Money Work Better for You
Younique
As part of a larger report on the pitfalls of the MLM-based beauty industry, the Guardian reported on Younique "presenters" — mostly struggling women — who fell into a familiar trap. The lure of financial independence convinced them to sign up, only to learn that they had to keep purchasing merchandise to maintain their presenter status.
There are eight different status tiers at Younique. The higher you climb, the more commission you earn, but the climb proved impossible for many as inventory piled up, expenses grew, and relentless pressure from the company became unbearable. In 2019, Younique settled an unrelated class-action lawsuit for $3.25 million.
More From GOBankingRates
Photo Disclaimer: Please note photos are for representational purposes only.
About the Author