8 Brilliant Ways People Would Use Jeff Bezos' Vast Fortune

7 min Read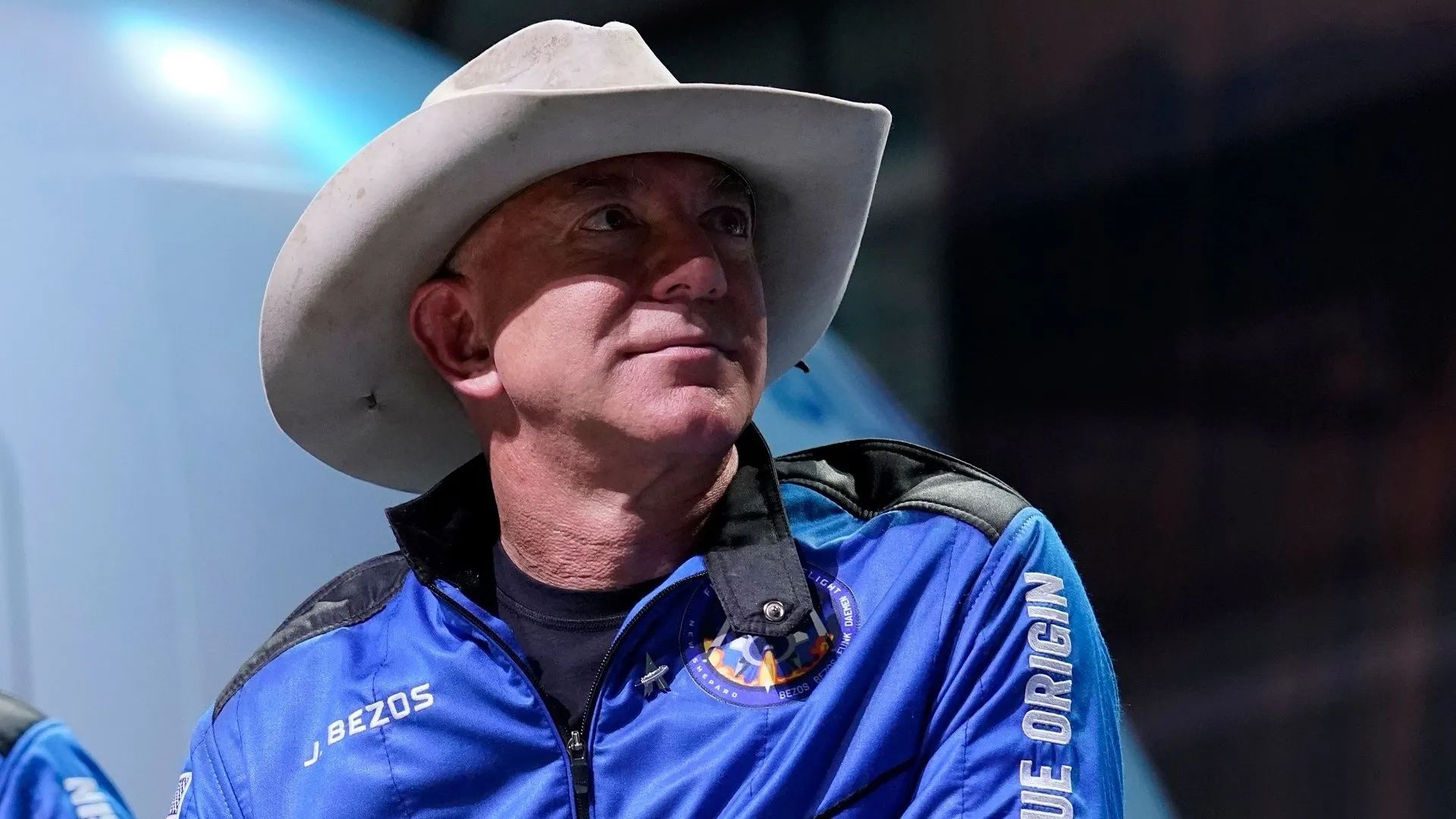 Make Your Money Work Better for You
Minds on Space Flight
Reddit user brose42 said he would "Buy the Lego UCS Imperial Star Destroyer," referring to a discontinued 3,152-piece set that originally retailed for about $350 and now sells for upwards of $1,849 from third-party sellers on Amazon.
Redditor Tarzan322 was thinking bigger, though. He said, "I think I would commission Blue Origin to build me a real one."
Sell Stuff Online: What Are the Best Online Marketplaces To Make Money?
Save a Billion, Save the World
Redditor jamoh20 earned 10.5K upvotes and multiple awards for his concise plan to help humanity. "Use $208 billion to fight disease, climate change, and poverty," they wrote. "Use the last billion to live it up till I die."
Their math estimates, however, prompted other users to explain just how much money $1 billion represents.
DnD_References said, "Assuming you live another 70 years and DON'T invest it, you could still spend like 14 million dollars a year with the last billion."
MyFordship added, "Jeff could spend a dollar a second (without any form of income) and it wouldn't run out for 6,627 years. That's $86,000 a day."
Shocking: Jeff Bezos Once Claimed Child Tax Credit Even Though His Net Worth Was $18 Billion

Repair Roads, Rebuild Infrastructure
Redditor genghisKHANNNNN had an idea to benefit at least one-third of the drivers in the country, including truckers and frequent travelers: "Fix I-95 once and for all." His comment got 41.8K upvotes and sparked a lively discussion about the worst traffic corridors in the country.
Read: Bipartisan Senate Group Unveils $1 Trillion Infrastructure Bill

Real Estate Dreams
While it's altruistic to put money into highway repair, GreenThumbKC said they'd use the money to solve housing issues, writing, "Buy a bunch of properties, rent cheap, drive down rents, buy up all the other landlords [sic] properties on the cheap. Then sell for reasonable prices or give away."
Redditor IHoldAllInContempt seemed to have given his plan to build a real estate empire to help underserved communities even more thought:
"I'd start looking at the city's 'vacant building list' — category 3 is basically 'tear it down,' category 2 is 'you have to prove you have the resources to fix this 4 page list before it's inspected to be declared habitable.'
So… start with 100 houses at auction. Deed the land to a non-profit housing entity. It'd be starting a Land Trust, basically. Fix up houses — you'll have the work to afford to start a few companies. Hire some grads, hire some of the best, and pay 25% more than anyone else in the market.
Do damn good work.
Rent the houses out to people that can provide proof of financial need. (Rent = property tax + utilities kinda thing)
Sell them to renters who have been there over a year if they want to buy."
More: Buying a House Is Crazy Right Now — Consider Renting in These 10 Cities To Save Money

Make Your Money Work Better for You
Affordable Housing (and Pinball)
MasterJon_3 also shared dreams that ultimately involve solving affordable housing problems for people in need. But first, they shared — after speaking with lawyers, accountants and brokers — that they'd splurge on a pinball machine. "I've always wanted one and that's my extravagant gift that I would buy for myself if I ever had the money to burn."
But after that, their eyes would turn outside personal desires to help others in need:
"I first want to work on a way to renovate old buildings and turn them into housing for the homeless. These will be nice living spaces for people in need. But it won't just be living spaces either. There will be a rec room/gym, a cafeteria, a daycare, therapy offices, an office to help people find jobs, and even a methadone clinic. I want to help people get back on their feet," they wrote.
"When I see people down on their luck, I don't like myself because all I want to do is help but I don't have the finances to do so. If I woke up to find myself the richest person in the world, how could I not want to help everyone? I guess it's been a dream of mine to help people in this way. I want to make an impact in the world for the better."
The comment only earned 1.3K upvotes, but also multiple awards from other Redditors.
Related: Despite Robinhood's Efforts to Attract Retail Crowd, Redditors Warn Against its IPO

Splurge Responsibly
Muckman68 also acknowledged the need to consult a financial advisor, but only after a once-in-a-lifetime splurge.
"I call IKEA and let them know I'll be purchasing their entire showroom [of furniture and accessories] and renting out the facility for a couple of day[s]. I then have a giant paintball match in IKEA," they wrote, earning 19.9K upvotes and a dozen awards.
Find Out: Best Ways To Get Your House Feeling Like Home in a Budget-Friendly and Fast Way

Make Your Money Work Better for You
Personal Goals and Worthy Aspirations
Redditor Snoogiewoogie had apparently given their dreams of becoming a billionaire plenty of thought, mapping out a 10-step plan, eloquently stated and well-detailed:
Pay off all my debt.
Pay off the debt of all my family and closest friends.
Buy land in the mountains on a lake and build our dream house along all the toys for lake life and a big guest house.
Buy our dream cars.
Travel the world.
Build and fund homeless shelters that will provide people with: a private room with their own kitchenette and bathroom, 3 nutritious meals a day, medical care, access to mental health professionals, access to job training and career coaching, transportation to work and interviews, and assistance to help them transition out of the shelter once they are back on their feet.
Build and fund animal shelters that will provide animals with: veterinary care, daily exercise/play, and their own comfortable rooms. The goal would be to make the animals feel like they're already in a home and not a cold, concrete kennel.
Build and fund high quality senior citizen living facilities that include security measures to prevent and monitor for abuse. Also provide an appropriate salary for staff.
Make donations toward converting to clean energy sources and other things to help combat climate change, like helping farmers make food production more sustainable.
Fund free school breakfast and lunch for all children.
Discover: 10 Surprising Reasons Why More Americans Have Credit Card Debt

Minds on Food
All this talk of hard work like road repair, real estate rehab and solving the world's problems may have gotten some Redditors hungry. Pumasatwork said they would add guacamole to their Chipotle order.
Redditors isummonyouhere and plumblr were more generous, both adding that they would "add guacamole to every Chipotle order."
The consensus in the subthread was that everyone — except those who are allergic, of course — deserves guac on their Chipotle.
Oddly, Pumasatwork's comment received 11.4 upvotes and several awards.
Others in the thread aimed a little higher with serious food wishes. WitchWaffle17 said they'd "finally get to grill and eat a tomahawk steak. It's my dream meal and I just cannot afford it."
Their comment earned 7.5 mouthwatering upvotes and several awards, including an award for their wholesome content and a few hugs from those who sympathized.
More From GOBankingRates
About the Author