Elon Musk Surpasses Jeff Bezos as the World's Richest Person; Sends Tweet That Causes a Random Stock to Surge 1100%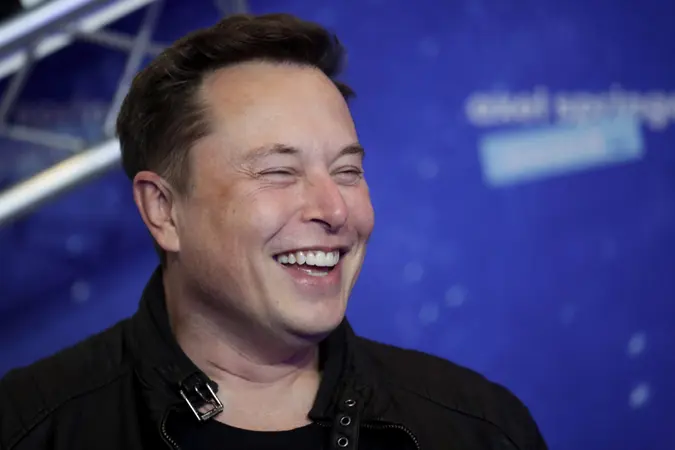 Hannibal Hanschke/AP/Shutterstock / Hannibal Hanschke/AP/Shutterstock
The SpaceX Crew Dragon transported two astronauts to the International Space Station last year. But in 2021, it's been SpaceX and Tesla CEO Elon Musk's net worth that's been skyrocketing into orbit. On January 7, Musk became the richest person in the world, with a net worth of $190 billion. Not long after, Musk followed up his boost in worth by tweeting that his users should "use Signal," a secure messaging platform. An unrelated company with the name of Signal Advance subsequently spiked on the stock market, from 60 cents to $7.19 a share, an 1100% increase according to CNBC.
See: Elon Musk's Biggest Bets That Paid OffFind: 23 Reasons You Will Always Be Poor
Upon reading the news, tweeted out by Tesla Owners of Silicon Valley, the billionaire replied, "How strange," followed by, "Well, back to work …" 
.

@elonmusk

is now the richest person in the world at $190 billion.

— Tesla Owners of Silicon Valley (@teslaownersSV)

January 7, 2021
In August 2020, Musk surpassed Facebook founder Mark Zuckerberg on the billionaires list to become the third richest person. On Nov. 24, 2020, Musk's net worth exceeded that of Bill Gates, putting the 49-year-old billionaire in second place on the list of world's richest people. Musk's net worth reached $128 billion as Tesla's valuation achieved $500 billion. Today, Musk surpassed Amazon CEO Jeff Bezos as the world's richest person.
Bezos possessed a net worth of $184 billion as of Wednesday morning, while Musk trailed slightly behind him at $181.4 billion, according to the Bloomberg Billionaires Index. Shortly after the market opened, thanks to Tesla stock jumping nearly 40 points to $795.14, Musk jumped ahead of Bezos.
Make Your Money Work Better for You
See: Jeff Bezos' Record Net Worth, Donations and Amazon Drama — A Look Back at His 2020Find: The 25 Richest People in the US
Tesla supporters are rooting for the stock to continue its rise. CleanTechnica writer and Tesla shareholder Johnna Crider recently tweeted, "My prediction: $tsla over $1000 by Valentine's Day."
My prediction:

$tsla

over $1000 by Valentine's Day.

I feel the love.— Johnna Crider (@JohnnaCrider1) January 6, 2021
If Tesla stock continues its meteoric rise, it could be even sooner that it breaks $1,000, putting more space between Musk and Bezos.
Bezos has been the richest person in the world since October 2017. But there's no guarantee Musk will remain top dog on the world's wealthiest list. Musk has more than $125 billion tied up in Tesla, representing about 25% of the company's overall valuation, so his bottom line fluctuates with the stock market. He also has a $15 billion stake in SpaceX.
Similarly, Bezos owns about 11% of Amazon, so his wealth also fluctuates by billions from one hour to the next. We could be watching the two switch positions for quite some time unless something like a stock split occurs.
See: As Concerns of Overvaluation Pile Up, Elon Musk Receives Big AwardFind: Is Santa Claus Actually Jeff Bezos? A Christmas Investigation
While these numbers seem staggering to regular people, most of the billionaires' fortunes are not represented in liquid cash. Selling their stocks in large quantities would cause the prices to tumble, hurting their respective companies' valuations.
Still, it's interesting to watch as the fortunes of the world's wealthiest people fluctuate, and to trace the success stories of how they got where they are today.
Make Your Money Work Better for You
More From GOBankingRates: