MacKenzie Scott, Jeff Bezos' Ex, Just Gave Away $4.2 Billion; Now One of World's Top Donors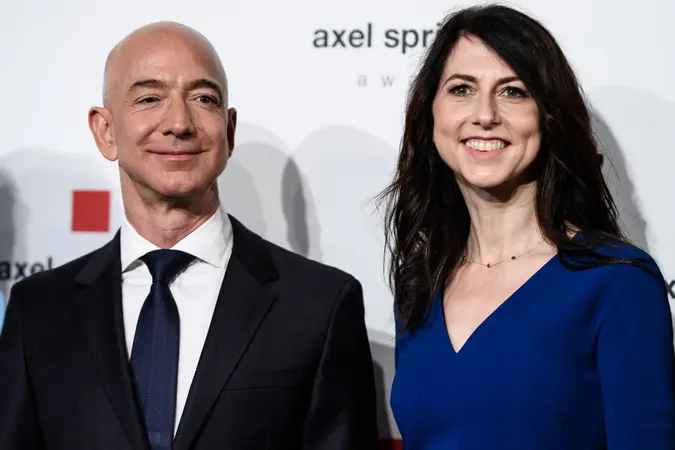 Clemens Bilan/EPA-EFE/Shutterstock / Clemens Bilan/EPA-EFE/Shutterstock
MacKenzie Scott, the ex-wife of the richest man on the planet, Amazon CEO Jeff Bezos, said in a recent blog post that she gave $4.2 billion to charity in the past four months. Warren Buffett topped the previous list of America's top 50 donors from Forbes with $3.4 billion in gifts for 2018 alone, making Scott one of the world's biggest philanthropists in recent years. 
Scott is just one of nearly 50 billionaires who saw their fortunes rise over the course of the pandemic. Her wealth – mostly tied to Amazon, of course — is valued at $60 billion, a $24 billion increase since the start of the year, as Amazon shares have soared by 67% during the pandemic due to more people choosing to shop online, according to the Bloomberg Billionaires Index.
See: This Ultra-Rich Boys Club Just Got Its 5th Member – Elon MuskLearn More: Global Catastrophes Jeff Bezos Could Fix and Still Be the Richest Man in the World
In a blog post Scott wrote on December 20, 2020, she stated that in the past four months, she has given $4.2 billion in charity to 384 organizations across all 50 states, Puerto Rico and Washington D.C.
"This pandemic has been a wrecking ball in the lives of Americans already struggling," Scott wrote. "Economic losses and health outcomes alike have been worse for women, for people of color, and for people living in poverty. Meanwhile, it has substantially increased the wealth of billionaires."
In 2018, HBCUs collected a record $478 million in gifts and grants from donors, corporations, foundations, etc. In 2020, MacKenzie Scott by HERSELF has given more than $500 million to HBCUs.

— Jarrett Carter Sr. – HBCU Digest (@jarrettcartersr)

December 16, 2020
Make Your Money Work Better for You
Scott also signed the Giving Pledge, created by Bill and Melinda Gates and Warren Buffett, which is "a movement of philanthropists who commit to giving the majority of their wealth to philanthropy or charitable causes, either during their lifetimes or in their wills."
See: Bill Gates and 15 More Rich People Who Won't Leave Money to Their KidsLearn More: 2020 in Review: The Year for Jeff Bezos
Here's MacKenzie Scott's process for giving away $4 billion.

I've previously reported that she is using a donor-advised fund and is being advised by the consulting firm Bridgespan. pic.twitter.com/XLBqSxToat— Teddy Schleifer (@teddyschleifer) December 15, 2020
Bezos on the other hand, has not signed the pledge and has been criticized for his poor charitable record and insufficient stance on issues such as climate change. Following this criticism, he funded the Bezos Earth Fund earlier this year, pledging $10 billion in funds. He also hadn't been on the annual list of America's 50 largest donors until 2018, when he took the top spot with the launch of a $2 billion fund for education programs for the homeless, representing about 1.3% of his net worth at the time. 
More From GOBankingRates