Despite Controversial Tweetstorm, 5 Reasons You Should Still Invest in Elon Musk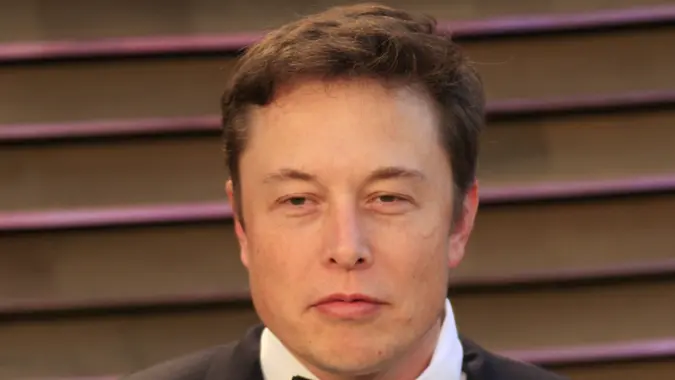 Kathy Hutchins / Shutterstock.com
Tesla is facing a criminal inquiry by the U.S. Justice Department stemming from Elon Musk's Twitter activity.
Sales for Tesla are down 8.5 percent for the year, as of Sept. 2018.
Elon Musk might be able to save his company and reputation with recent business successes, including from SpaceX.
Elon Musk's Twitter activity and his public pot use have had the media and investors questioning his leadership ability and the future of his companies, resulting in him stepping down as Tesla chairman at the end of September.
In August 2018, when Elon Musk tweeted he had "funding secured" to take Tesla private, he initially sent the company's shares higher — and stunned his investors. He also caused the U.S. Justice Department to launch a probe — in addition to a concurrent investigation by the U.S. Securities and Exchange Commission — both investigating whether Musk issued inaccurate statements on sales targets and manufacturing goals.
Musk has since abandoned his plans to go private, according to Bloomberg. But the criminal inquiry by the Justice Department has started, and in mid-September 2018, Tesla shares dropped 3.4 percent to $284.96. Sales are down 8.5 percent overall for the year so far.

Make Your Money Work Better for You
Despite his recent fall, Musk can celebrate some big business wins, including Tesla's safety rating and SpaceX's successful launch in October. Investors can monitor whether these successes are enough to restore investor confidence and, ultimately, save Musk and his companies from more losses.
Click to read more about Elon Musk's tips for aspiring entrepreneurs.
Elon Musk's Wins That Could Restore Investor Confidence
Take a look at Musk's recent successes. These business wins can highlight Musk's leadership and his company's strengths — and they might just help to outweigh the trouble he's in now.
SpaceX launched on Oct. 7, 2018: Musk's company successfully launched the Falcon 9 rocket in California, which delivered the Argentine satellite — SAOCOM 1A — into orbit approximately 12 minutes after the rocket lifted off from Vandenberg Air Force Base. Falcon 9 landed safely around eight minutes after it took off.
Related: The Cost to Fund Elon Musk's Genius Ideas
Tesla Model 3 received 5-star safety rating: The National Highway Traffic Safety Administration awarded the Tesla Model 3 sedan an overall 5-star rating, the highest safety rating the organization gives, in September 2018.
Make Your Money Work Better for You
Musk settled the SEC charges: On Sept. 29, 2018, the SEC announced that Musk settled the charges against him without denying or admitting the allegations. He will have to make some changes — such as stepping down as Tesla's chairman and appointing an independent chairman — and pay $40 million in fines.
The first private space flight announced: In September 2018, Musk announced that the first passenger on a private space flight around the moon will be Yusaku Maezawa, a Japanese billionaire fashion magnate who plays rock music and collects art.
Musk can refocus on strategy and product development: Stepping down as CEO of Tesla isn't a bad thing for Elon Musk, said Gene Munster, a managing partner at the venture capital firm Loup Ventures, in an interview with Business Insider. Munster said that Musk can concentrate on what's he's best at now: strategy and product development. That could mean Tesla will be in a "much healthier place" next year.
More on Business People
Make Your Money Work Better for You