Dr. Martin Luther King Jr.'s Net Worth: Then and Now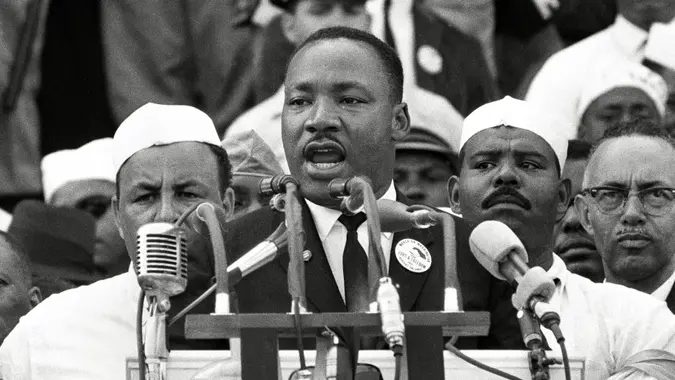 ©Shutterstock.com
Martin Luther King Jr. Day 2019 is on Monday, Jan. 21.
In observance of the civil rights leader's birthday, banks will be closed, as will many other businesses.
Dr. King donated his Nobel Prize earnings to the civil rights movement.
On Monday, Jan. 21, banks and many other businesses will be closed in observance of the birthday of one of world history's great leaders, Martin Luther King Jr. From 1957 to 1968, Dr. Martin Luther King Jr. traveled 6 million miles, gave over 2,500 speeches and wrote five books before he was assassinated on April 4, 1968.
King was the youngest ever to win the Nobel Peace Prize. Dr. King's contributions to American society are considerable, and he filled his tragically short life with an incredible amount of action. Here's a look at this effective leader's net worth and background.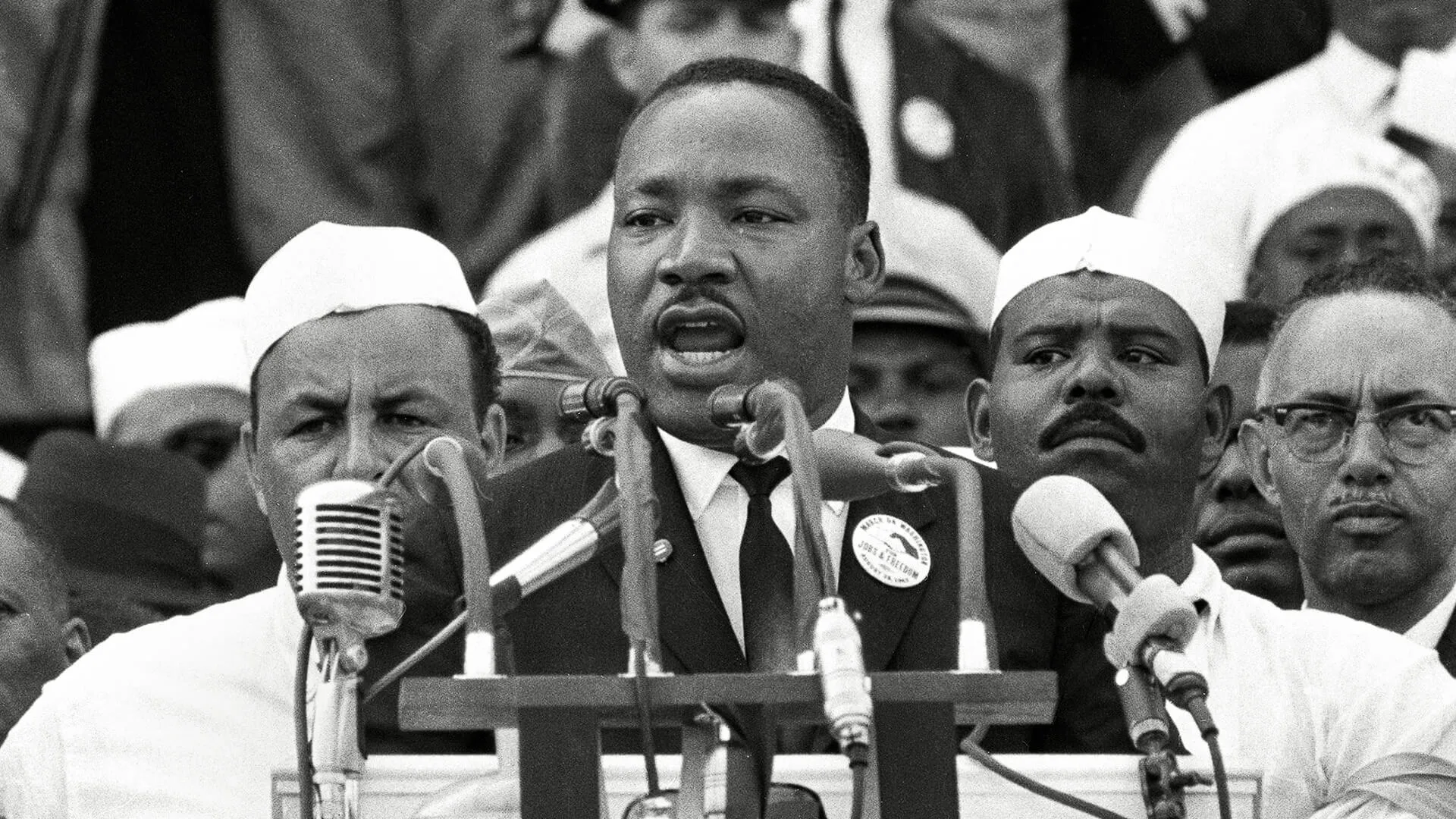 Net Worth of Dr. Martin Luther King Jr.
Despite his fame and considerable influence, at the time of Martin Luther King Jr.'s death, his net worth was almost nothing. Here's a brief overview of King's assets post-mortem:
He earned just $8,000 a year as a preacher — the equivalent of about $58,000 in 2018 dollars.
He opted to return all of the $54,123 in prize money from his Nobel Prize — just over $430,000 in 2018 dollars — to the movement he held so dear.
His widow, Coretta Scott King, and children, Yolanda, Dexter, Bernice and Martin III, depended on the generosity of others, including musician and activist Harry Belafonte who purchased King's life insurance policy for his family and set up the fund that sent the King children to college.
Make Your Money Work Better for You
Related: Bob Marley, Elvis and the 14 Other Highest-Paid Dead Celebrities
In the aftermath of Martin Luther King Jr.'s assassination, Coretta Scott King set up the Martin Luther King, Jr. Memorial Center. The center works to maintain King's legacy and has raised money in the past to do so by auctioning off memorabilia.
In 2006, the estate announced plans to put some 7,000 items up for auction at Sotheby's, including a number of books, papers and drafts of some of his most famous speeches including "I Have a Dream" and "The Drum Major Instinct." The documents were initially expected to hit the block on June 30 of that year, but it was canceled at the last minute when the City of Atlanta managed to raise $32 million to purchase the collection and present it to King's alma mater, Morehouse College.
The tremendous monetary value of some of the items associated with King has also produced some unfortunate legal conflicts among those who loved him the most.
King Estate Dispute
In 2008, Harry Belafonte and the King estate got into a legal dispute over some documents that Belafonte had attempted to auction off to raise money for Barrios Unidos, a charity that works with street gangs. The dispute was ultimately settled in 2014 and Belafonte retained control of the documents that included an outline of King's "Casualties of the War in Vietnam" speech, the speech King had in his pocket when he was assassinated. The item, along with a condolence letter from former President Lyndon Johnson to King's wife, estimated to sell for about $1.8 million had they gone up for auction.
Make Your Money Work Better for You
And more recently, the King children themselves have been embroiled in a legal dispute over the Nobel Peace Prize medal awarded to the acclaimed leader as well as his well-worn "traveling Bible" that he took with him during his efforts. That bible was one of two used to swear President Barack Obama into office at his second inauguration in 2013.
The two items are in the possession of Bernice, but Dexter and Martin III have both sued to have them returned to the King Center to be sold, with that item expected to garner between $5 million and $10 million.
Keep reading about Warren Buffett and 14 other celebs who donate millions to charity.
More on Net Worth
We make money easy. Get weekly email updates, including expert advice to help you Live Richer™.