6 Financial Horror Stories That Could Happen to You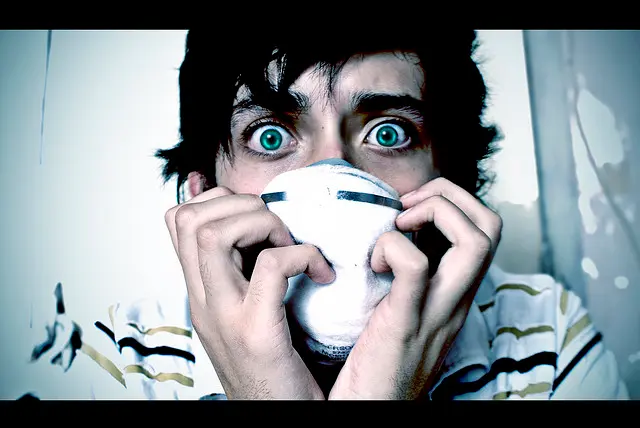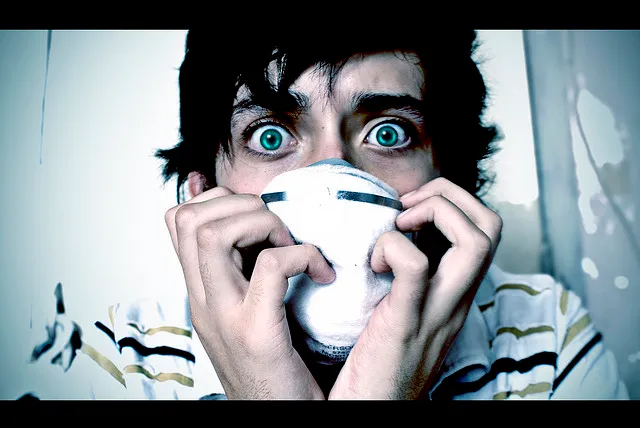 The end of October marks the celebration of tricks, treats, fright fests and ghoulish scares — but not all horrifying stories are confined to Halloween. In fact, some people have experienced terrifying tales of financial misfortune outside the holiday season, and you could too.
Whether by way of savings dilemmas, excessive debt or institutional red tape, here are six haunting, true-life experiences that will make your jaw drop.
Photo: Alx Villasr
1. Refinancing Rituals Gone Wrong
The act of refinancing a home can be a huge help in relieving the stress and financial strain of monthly mortgage payments. But, for Bennie Waller and his wife, refinancing their central Virginia home became a nightmare of a process.
"My wife and I were preapproved for a 2.75% refinance on our primary residence, subject to an appraisal," Waller recalled. "The appraisal came back well within the 80 percent loan-to-value needed to refinance."
Shortly afterward, however, the couple's loan was declined with a letter from their lender citing "valuation issues."
"I spoke with the company to no avail, [so] I filed a claim with regulators quoting from the Dodd-Frank Act and supporting documentation," Waller said. His complaint, addressed to the Office of the Comptroller of the Currency, resulted in the couple's loan being reinstated. But the struggle to get the home refinanced didn't end there.
"We continued to get the runaround from the company requesting duplicate documents, contacting our employers multiple times, insisting that they could not verify our address, etc.," Waller said. "I told the company that I would not give them any reason to turn this loan down, which is what I believe they wanted."
Make Your Money Work for You
Related article: Money Saving Tips for a Budget Halloween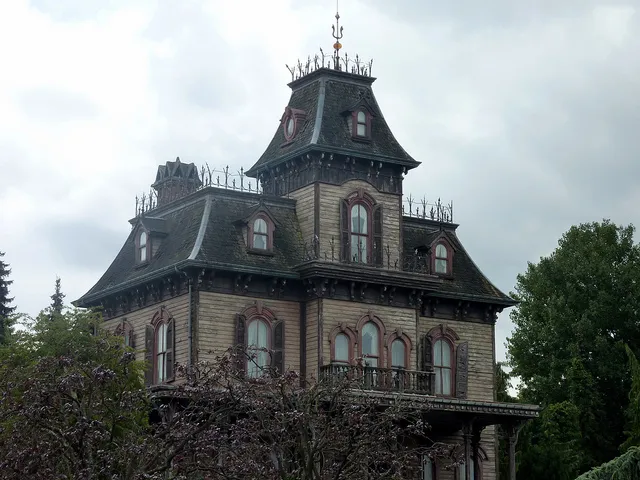 Waller revealed that, because he and his wife were looking to refinance through their original home loan lender, the financial institution stood to lose about $60,000 in interest charges. Given such a substantial loss to the lender, it's no wonder that after six months of endless roadblocks, the lender still made a last-minute attempt to deter the loan approval.
"The day on which we were scheduled to close at 12:00, we got a call five minutes prior to closing saying they would not be able to meet this deadline," Waller said. (The closing service is owned by the lender.)
Waller, who is a department chair and professor of finance and real estate at Longwood University, explained that his diligence in seeing the refinance through to the end is what finally got them through the nightmare.
"I do believe that if it had not been for my background and industry knowledge, this company would have denied the loan," he said. "From the time we were preapproved to closing was over six months; it was our knowledge and persistence that kept this loan alive."
Photo credit: Sean MacEntee
2. One Person's Battle With Sinister Student Loans
The hefty price of a college education can easily scare prospective students away from ever earning a degree. But 38-year-old Jessica Moore decided to take the leap into higher education in the name of self-improvement, not realizing the financial quicksand she was stepping into.
The Syracuse resident enrolled in classes at the University of Phoenix, a for-profit institution, and soon accrued more than $125,000 in student loan debt. Moore, who has cerebral palsy, found she was unable to keep up with loan payments on her fixed income.
Make Your Money Work for You
She cited private loan lender Sallie Mae as being a major hindrance in regaining financial stability.
"My private loans, held my Sallie Mae, are the most predatory, and those loans are ineligible for deferment, so I have to pay $150 — which I don't have — each time I want to put them in a three-month forbearance," Moore told GoBankingRates. "Those loans alone comprise around $18,000-20,000 of my debt. I've set up a fundraiser to try and get these guys off my back because I need the help."
Moore is currently trying to raise money for the loans through the online crowd-sourcing site GoFundMe. The campaign, whose first post is dated July 27, 2012, has raised $0 of its $3,200 goal as of Oct. 30, 2013.
Related article: Money-Themed Halloween Costumes: Funny, Scary Options for 2013
3. Deadly Debt with Dave Ramsey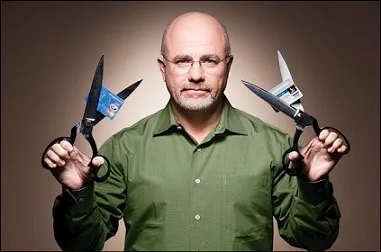 Waller and Moore aren't alone in their struggles; even personal finance experts have had their fair share of horror stories.
Personal finance expert Dave Ramsey was living lavishly with a $250,000 annual salary, until he sent his finances to the grave with a heap of debt.
"The short version of the story is that debt caused us, over the course of two and a half years of fighting it, to lose everything. We didn't tell anyone what was going on, but if we had to do it again, we would learn from the wisdom of others who have been through it," Ramsey wrote on his website.
Make Your Money Work for You
In his book, Financial Peace Revisited, Ramsey disclosed that he hit bottom after creditors began scrutinizing his borrowing habits, demanding that he repay $1.2 million in short-term notes. With just 90 days to comply, the Tennessee native filed bankruptcy and walked away from his debt.
Now, Dave uses his debt horror story as a warning to others who might soon find themselves in creditors' clutches. In addition to his radio show, Dave also shares tips on how to live a successful debt-free life in his Financial Peace University classes.
Photo credit: daveramsey.com
4. The Broke Boxer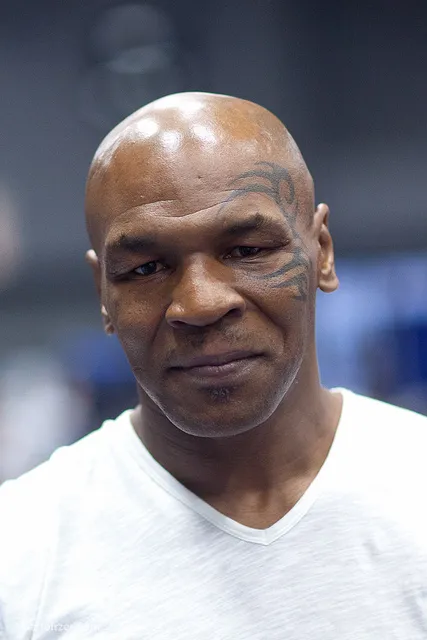 Even a heavyweight champion can get knocked down by a financial blow every now and then.
At the height of his boxing career, Mike Tyson earned as much as $500 million. But a costly divorce, child support, allegations of rape and legal fees quickly siphoned his earnings away. Tyson, whose autobiography, titled Undisputed Truth, will be released November 2013, also developed a reputation for extravagance, including multiple luxury cars, mansions, jewelry and even an exotic pet tiger.
By 2004, the athlete was drowning in more than $38 million of debt, and was forced to file for bankruptcy. Tyson continues to slowly regain financial balance with the help of film cameos — like his role in The Hangover —as well as a one-man Broadway play, which was turned into a movie by director Spike Lee.

"I'll never be wealthy again," Tyson told Bernard Goldberg of HBO's Real Sports. "That's a wrap, that's history. That's never gonna happen again."
Photo credit: birzer
5. Credit Card Fraud Fears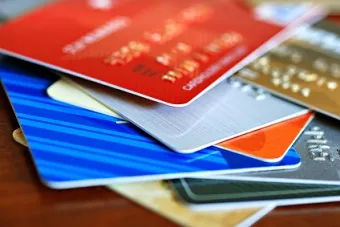 Before David Baake fine-tuned his financial savvy and became a writer for MoneyCrashers, he wasn't very aware of the ins and outs of fraud.
"A few years back I was the victim of credit card fraud," Baake recalled. "Back then I was not in the habit of checking my credit card accounts online throughout the month — I just waited for the bill to come in the mail and I reviewed it then."
Make Your Money Work for You
A cluster of unauthorized charges appeared on his credit card statement one month, which resulted in his card being canceled as a precautionary measure against further illicit activity. Despite his unfamiliarity with fraud claim timelines and laws, Baake's credit card turmoil resolved itself thanks to swift thinking.
"I was unaware of the laws surrounding credit card fraud and liability, but I learned that since I reported the crime within sixty days of when I received my credit card statement, that I was only responsible for $50," he said. "And the credit card company even waived that so I didn't have to pay anything. That was good because the total of the fraudulent charges was upwards of $500."
Despite the financial relief, the thief has never been caught, as far as Baake knows.
6. Hair-Raising Homelessness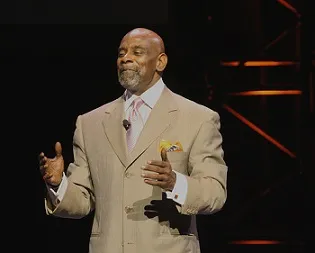 For a large portion of the U.S. population, homelessness is a horror story too painful to fathom. For Christopher Gardner, a Wall Street millionaire and motivational speaker, it was a scary reality that was exacerbated by the challenge of raising a child without a house.
Gardner's story of rising above poverty and becoming a giant in the stock market business was relayed in his book, The Pursuit of Happyness, which published in May 2006 and later became a feature film starring Will Smith.
"Back then, it didn't take long to discover that [San Francisco] was also deceptive, not necessarily easy, sometimes coldhearted, and definitely not cheap," Gardner wrote in his book. "Between steep rents, and the chronic car repairs caused by the toll the hills took on transmissions and brakes– not to mention the pile of unpaid parking tickets all too familiar to San Franciscans– staying afloat could be a challenge."
Make Your Money Work for You
But some horror stories have happy endings, as is the case with this one, thanks to Gardner's determination to find success in the financial industry. After years of hard work, starting as a trainee in an unpaid internship program, Gardner eventually founded his own brokerage firm.
Photo credit: David
Although the Halloween season might compel you to reflect on everything that could go wrong with your finances, following Gardner's example by making proactive changes to your financial situation is a process that can be carried out year-round.