Your Ultimate Halloween 2014 Money-Saving Guide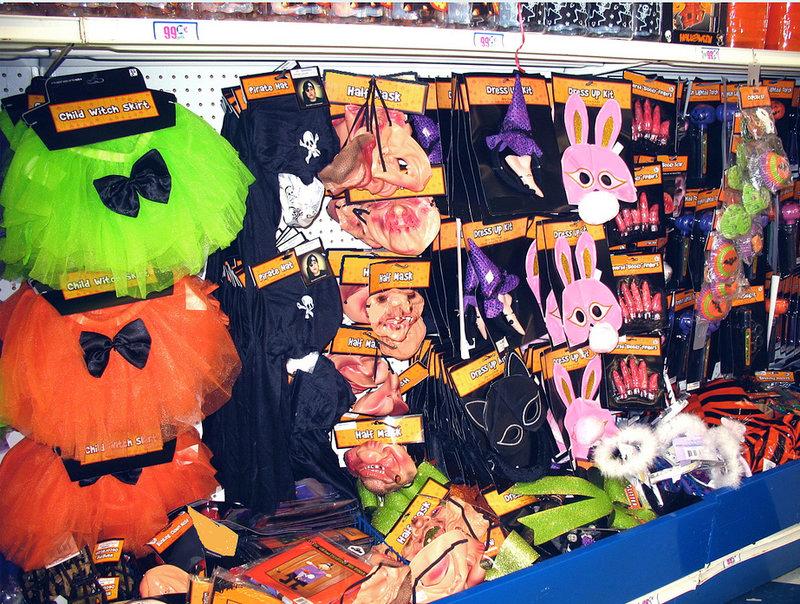 As Halloween rises from the crypt for another season, so does our zeal for nightmarish festivities. According to the latest 2014 Halloween Spending Survey conducted by the National Retail Federation (NRF), $7.4 billion will be spent celebrating Halloween this year.
With budgets tightening up due to economic and employment pressures, saving money with creative corner-cutting can turn your Halloween finance horrors into a night of frugal fun.
GOBankingRates partnered with leading online deal websites to bring you the best discounts and frugal money saving tips for Halloween:
Cheap Halloween Costumes
Playing dress-up on Halloween has always been a childhood perk of the season, but kids aren't the only ones who look forward to parading in Halloween costumes. In recent years, adults have crafted the art of costume planning in order to gain bragging rights for the most epic look of the year.
Halloween enthusiasts are expected to spend $2.8 billion on costumes this year. However, the booming Halloween commercial industry has set retail prices through the roof, creating a need for alternative solutions to pull off a memorable ensemble.
Make Your Money Work for You
Goodwill brings great savings: Most people purchase Halloween costumes for single-use, and then donate them the next day. By visiting your local Goodwill or thrift store, you're not left shouldering costume depreciation costs and can easily walk out the door with a costume under $10.
If you don't find cheap Halloween costumes that suit your tastes, you can build a costume for a unique look. Have a favorite TV show, movie or pop culture personality? Scavenge for clothing and accessories for a look that can't be duplicated.
On the cheap with Craigslist: Online forums like Craigslist help you search locally for a Halloween costume that stands out. List prices are reduced by $15 or more, and those with a silver tongue can negotiate an even better deal. Another perk is that this savings hunt takes place in the comfort of your own home.
Coupon codes: If infinite variety is a top priority alongside saving money, search online for coupon codes to help chip away at retail price tags. Many dedicated costume stores like BuyCostumes.com provide on-site coupon codes for free shipping and mark-off discounts.
Make Your Money Work for You
Buy next year's costume now: If you're not particular about being the newest pop-culture craze next Halloween, grab a costume for next year from a Halloween retailer a few days after Halloween this year. Some classics like witch, skeleton, pirate etc. are staples of every Halloween, and discounts will be huge right after the holiday.
Coupon websites like RetailMeNot.com offer lists of potential money saving coupon codes from major Halloween shops like Spirit Halloween. This year, their Spirit Halloween coupon code slashes prices by 20 percent.
Another incredible deal can be found through cash back offers, like incentives found on FatWallet.com. When shopping Halloween Express' site, FatWallet customers can receive up to 10 percent cash back on qualifying purchases.
Costly Candy Consumption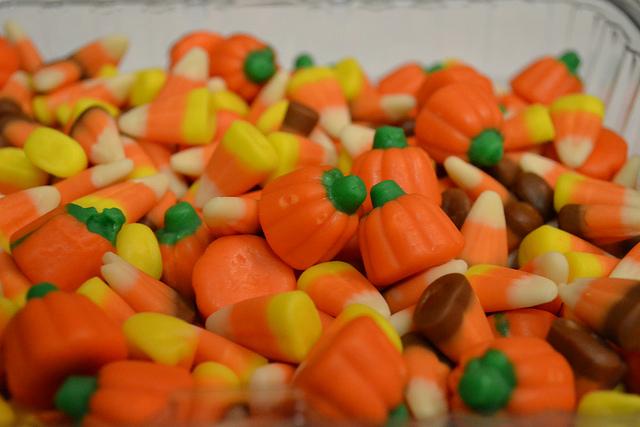 Like last year, the NRF found that sweet treats accounted for the highest Halloween expense in the U.S in 2014, or 71 percent of spending .
Americans are expected to spend $2.08 billion on trick-or-treat candy alone, but with a selective eye and thrifty habits, you can save money on Halloween candy while still being the neighborhood's generous ghoul.
Make Your Money Work for You
Bulk and ration: Bulk warehouses have assorted candy and chocolate bags that bring quantity and variety to your sugary arsenal. Depending on where you shop, you can cut around $5 from your candy expenses. On the big night, commit to rationing treats to one to two pieces per child so that you can spread the wealth.
Go for hard candy: In comparison to chocolate, hard candy is a savings win. 100 fun-sized M&M's run for about $0.30 each, whereas 300 smarties are at a cool $0.05 each. That's $0.25 back into your pocket. While adults may discriminate, most children relish at sugar in general — regardless of shape or form.
Don't over do it: Households often overestimate how many kids will make it onto their doorsteps. If you intended on buying three bags of candy, cut back to two bags instead; it minimizes the risk of wasted candy and wasted money. Besides, it's perfectly okay to run out of candy toward the end of the night.
Saving on Scream-Worthy Activities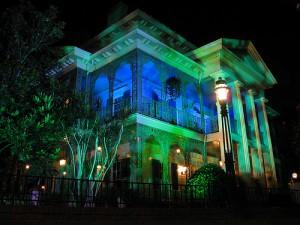 Halloween thrills at a discount are all over town if you know where and when to look. Whether you're a social spirit or prefer to stay indoors, finding spine-tingling events at a low or reduced cost can help keep your Halloween budget from going to the grave.
Make Your Money Work for You
Host a Halloween potluck: Throwing a Halloween party doesn't have to break the bank. Offer to host a potluck at your place and provide the main dish.
Recommend that your guests bring a Halloween-inspired side like "mummified" pigs in a blanket, a blood orange sangria beverage with floating eyeballs, or even contribute entertainment like a Ouija board or a fun murder mystery game to set the mood.
To keep the Halloween spirit alive, you can opt to have a themed party or simply make it mandatory for all guests to be in costume.
Theme park events: Many large theme parks charge premium prices for a night of adrenaline and horror. Visiting these events on Halloween night means you'll be left with lighter pockets, but huge savings are available for those who plan ahead.
Prepurchasing event tickets online for low-volume days (Sunday through Thursday) or after October 31st can easily save around $25 per person. If you're intent on going on a Halloween weekend, buying tickets in advance online can still save around $5 to $10 compared to regular admission at the door.
Community celebrations: Almost every city provides Halloween entertainment in the form of festivals, parades or Halloween mazes. Often, community events have activities that are age-appropriate for all, making them fun for the entire family. Local schools, churches and your city's chamber of commerce typically provide these festivities at low to no cost. There are even credit unions across the country offering fun Halloween activities to their members and local community. Trunk-or-treats are also popular and free ways to trick-or-treat quickly; many churches and community centers host trunk-or-treating in their parking lots.
Frightfest movie marathon: If all else fails, free entertainment in the form of horror flicks are always at your disposal. Invite a few friends, or if you're feeling bold, turn out the lights and tune-in to your favorite scary movie classics for a low-key Halloween scare.
There are money saving options for all ages and budgets, regardless of what you choose to do for Halloween. After all, the most important rule for this historic holiday is to keep safe and keep saving.
Photo credit: PINKÉ