What's Amy Klobuchar Worth? A Look at the Finances of the Presidential Candidate
She's currently ranked as one of the most favorable senators.
Sen. Amy Klobuchar officially announced her presidential candidacy for the 2020 election on Feb. 10.
The senator is under fire for allegations of mistreating her staff.
Klobuchar's net worth might make her a millionaire.
Powdered with snow and ignoring the frost around her, Democratic Sen. Amy Klobuchar of Minnesota officially announced her candidacy for the 2020 presidential election during an outdoor event in Minneapolis on Feb. 10. Klobuchar specifically mentioned she'd be taking her campaign through the Midwestern states President Donald Trump won in the 2016 election, a move that might take advantage of her "Midwest sensibilities," the Associated Press reported.
However, the senator has also been accused of mistreatment by former staff members, including throwing a binder, which "accidentally hit" an aide, according to BuzzFeed News. Other former staffers have also responded in the senator's defense.
"Yes, I can be tough, and yes, I can push people," Klobuchar told reporters at a rally in Minneapolis.
Still, Klobuchar remains a fairly popular politico, at least at home. Find out the net worth of the Democrats' latest 2020 hopeful.
Birthdate: May 25, 1960
Net worth: $701,000 to $1.94 million
Source of income: Government salary
Career highlight: United States senator, 2007 to present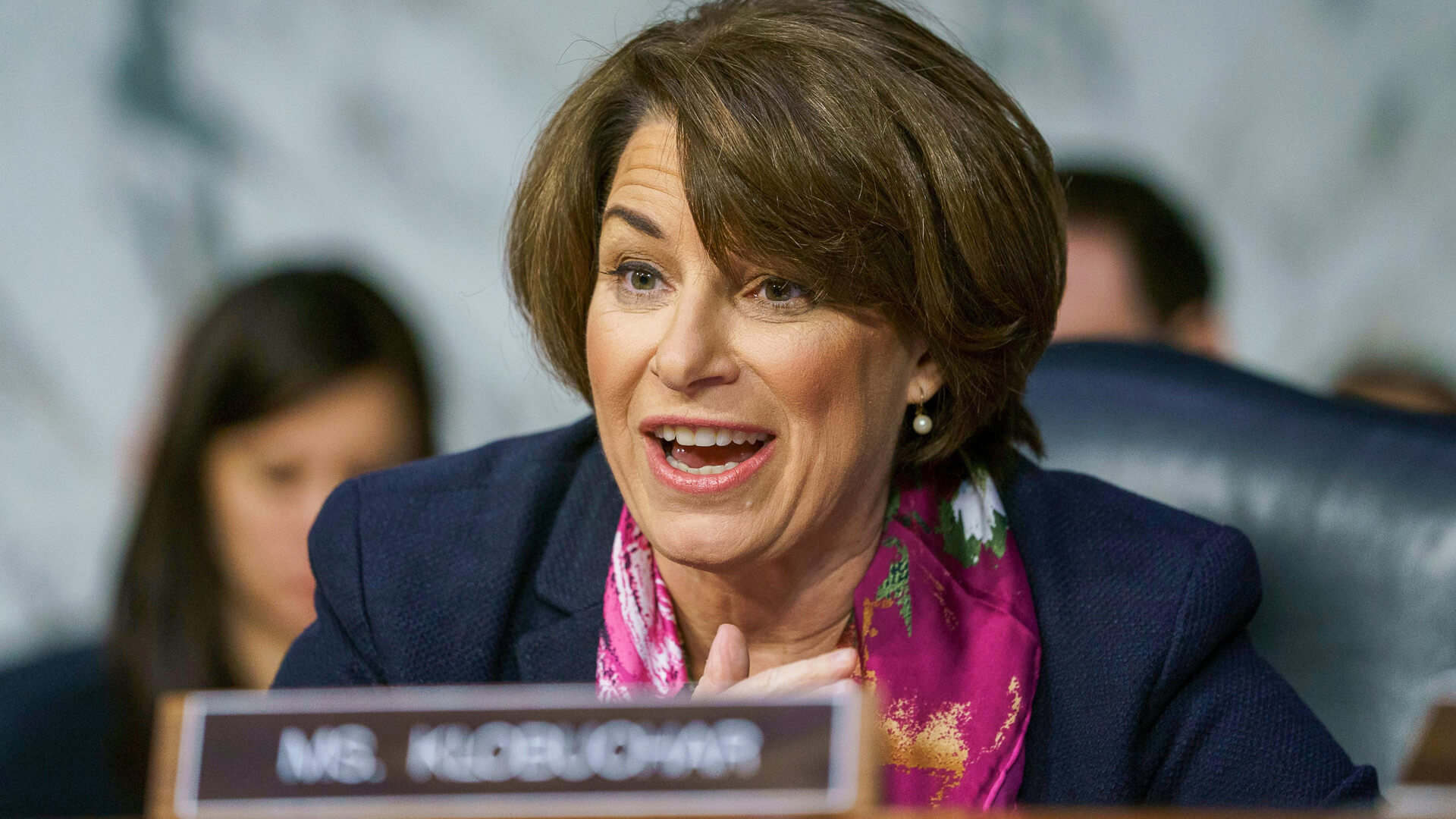 Amy Klobuchar's Net Worth: $701,000 to $1.94M
OpenSecrets.org calculated Klobuchar's 2015 net worth as about $1.1 million. However, her most recent available financial disclosure to the Senate from 2017 put that figure as potentially less, or even more.
According to her most recently reported assets, most of which are mutual funds owned by her spouse, Klobuchar's net worth is in the range of approximately $701,000 to $1.94 million. If it's the latter, this clears Klobuchar over the Senate median of $1.45 million for 2016, according to OpenSecrets.org. Her salary as a United States senator brings in $174,000 a year.
Amy Klobuchar's Background
Klobuchar started life in Plymouth, Minn., in 1960 and is the daughter of an elementary school teacher and a newspaper columnist. After attending public schools in Plymouth, she went to Yale University and graduated magna cum laude in 1982. After earning her Juris Doctor from the University of Chicago, she went on to practice law in Minnesota.
Klobuchar entered the Senate in 2007, after several years of serving as an attorney for Hennepin County, and has been re-elected up to the present day. She holds the distinction of being the first woman elected as a senator of Minnesota. Some of her career highlights include quickly responding to the collapse of the I-35W bridge after it fell into the Mississippi River and expanding job and education opportunities for veterans.
See: States That Spend the Most and Least on Welfare
Amy Klobuchar 2020
As of yet, Klobuchar's campaign site does not list a set of policies. However, her campaign speech included references to reducing the role of money in politics, routes to universal health care, automatically registering people to vote and reinstating climate regulations rolled back by President Trump, CNBC reported.
During a CNN town hall on Feb. 18, Klobuchar saw a Medicare-for-all system as a "possibility," but said she was "not for free four-year college for all," according to Vox. Sen. Bernie Sanders, who announced a second run for the presidency on Feb. 19, ran on a platform of free college tuition in 2016.
Klobuchar's popularity could lead to a strong campaign; she's currently ranked as one of the top 10 most favorable senators, according to Morning Consult.
Read about another 2020 presidential hopeful, Kamala Harris.
More on Money
We make money easy. Get weekly email updates, including expert advice to help you Live Richer™.