The Cost to Attend Trump's Inaugural Festivities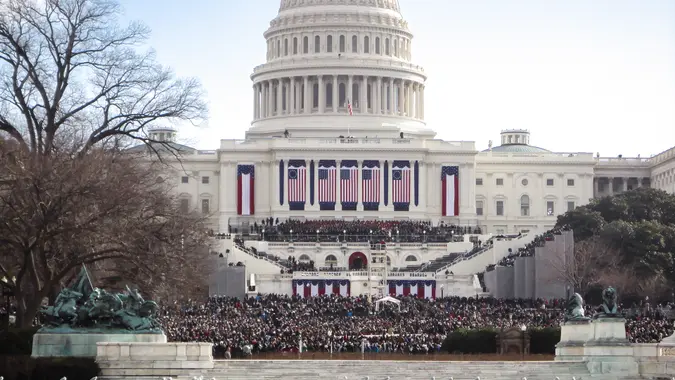 JRAphotographics / Shutterstock.com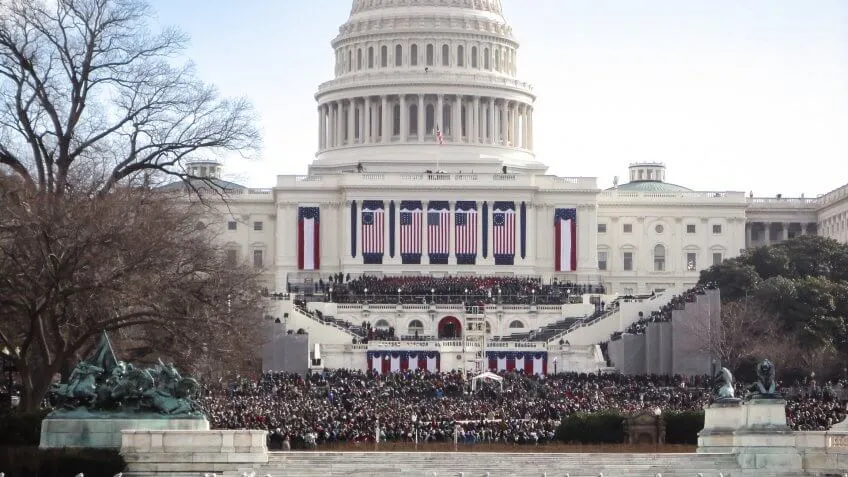 JRAphotographics / Shutterstock.com
Although there isn't a set price for attending the inauguration of President Donald Trump on Jan. 20, it's definitely pretty costly. Events are held throughout the inauguration weekend, and some of them are free to the public. Others are reserved for only the wealthiest donors. Either way, if you plan to take a trip to D.C. to watch history unfold, it's going to cost you. Washington, D.C., is the fifth most expensive city in America and the 26th most expensive in the world.
For the average person, hotel, food, tickets and the cost of transportation will be between $1,900 and $2,400, depending on which inaugural ball you attend. Here's a breakdown of how much each expense would cost you.
Check Out: 15 Crazy Perks of Being President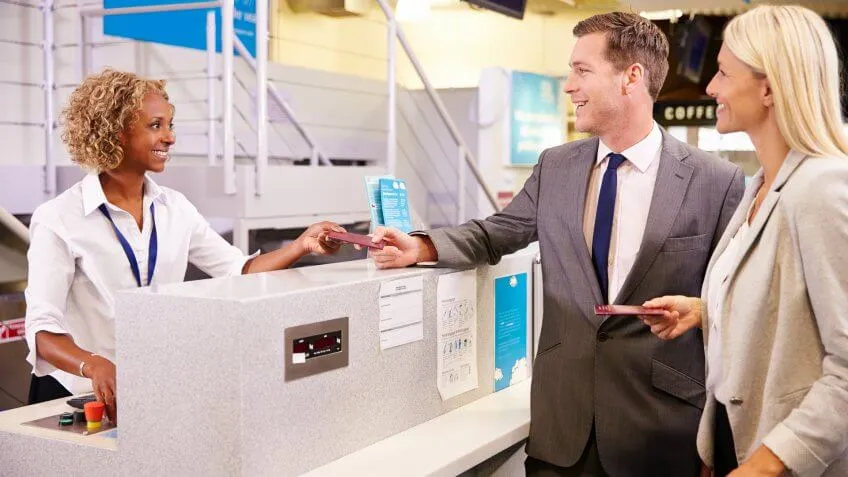 Monkey Business Images / Shutterstock.com
Airfare: $421
If you want to go to Washington, D.C., you're going to pay to get there no matter how you travel. Our calculations used air travel as the preferred method of transportation.
We calculated the cost of airfare by finding the median round trip cost of a plane ticket for one person using DCA (Reagan National Airport) and IAD (Dulles International Airport) as the destination airports. Departure cities included Atlanta, Orlando and Los Angeles, with costs derived from information found on Google Flights.
The lowest fare is $320 for a flight out of Orlando that arrives in IAD. The highest was a $511 fare for a flight that originates at LAX in Los Angeles and arrives at IAD. But the median cost of airfare would be $421.
Don't Miss: 10 Insider Secrets to Get a Free Flight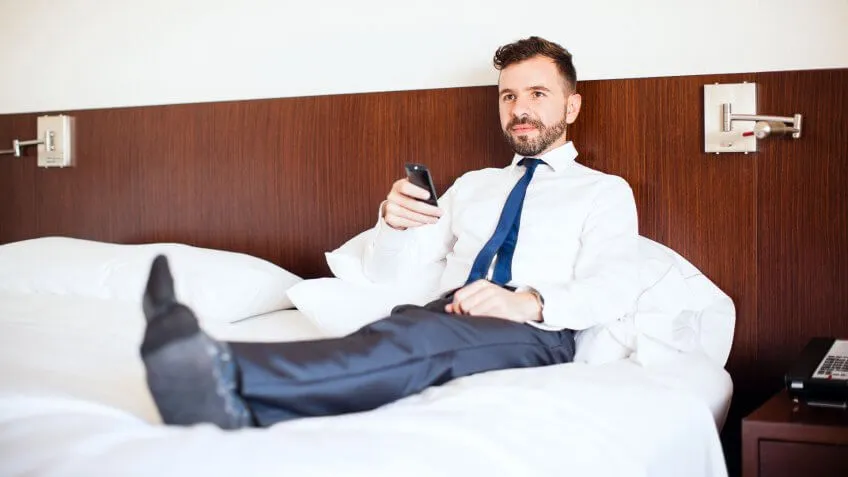 antoniodiaz / Shutterstock.com
Hotels: $906
To calculate the cost of hotels for your trip to the capital, our methodology assumed a check-in date of Jan. 19 and a check-out date of Jan. 22. Next, we determined the median cost of a hotel room for a three-night stay at the three cheapest hotels, provided they were 3-star and above and were located within five miles of the event.
The median cost for one visitor to spend three nights in a hotel during the inauguration is $906, although the spread is fairly minimal. The cheapest room totals $858 and the most expensive is $927.
You could, of course, always stay at a luxury hotel like the Trump International Hotel in Washington, D.C. — as long as you already booked your room. The new hotel is sold out on inauguration weekend, but you can snag a deluxe room on Jan. 23 for $552 per night.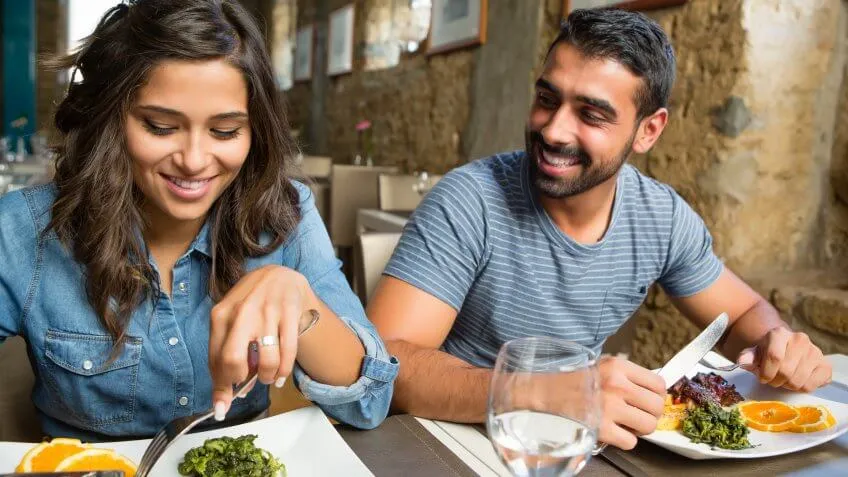 Joana Lopes / Shutterstock.com
Meals: $340
You're going to have to eat to keep up with the frantic pace of a presidential inauguration — and you should prepare to pay a pretty penny when dining in the nation's capital. Washington, D.C. is the 10th most expensive city for eating out in the country, according to CBS News, and that's when New York City's Manhattan, Brooklyn and Queens are counted as their own cities.
We calculated the cost of meals for one person in Washington D.C. with numbers taken from Numbeo.com. Our methodology assumed that travelers will eat three meals per day.
The total cost of 12 meals over three days is $340. This assumes the traveler spends $60 on inexpensive meals and $280 on mid-range meals during their stay.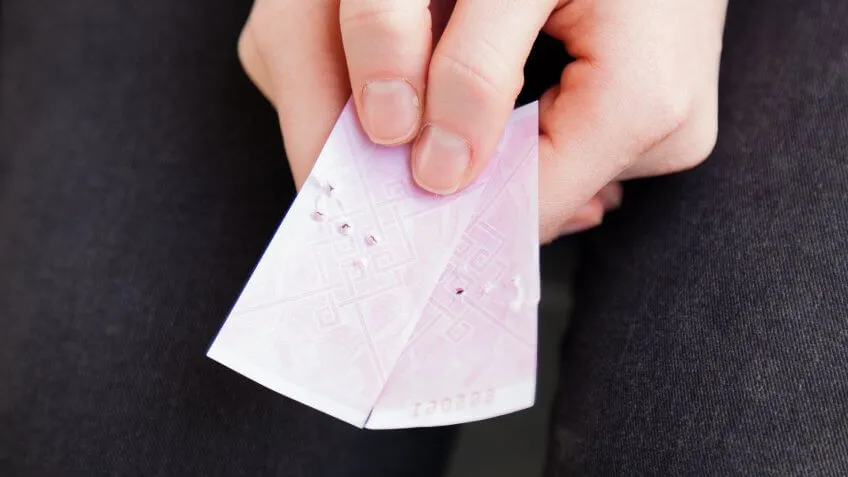 Vitalii Nazarets / Shutterstock.com
Tickets: Free
Special packages grant big-time donors access to high-level officials, including Trump himself, with levels of intimacy that increase with the amount of their contributions. Donor tiers range from $25,000 to $1 million.
For regular people, however, a free inauguration ticket reserved for the general public may just be a phone call away. Tickets are distributed to members of the U.S. Senate and House of Representatives, who then give those tickets to their constituents. Some legislators have developed lottery systems to distribute the tickets to people who live in their states and districts.
Inauguration tickets are free. In fact, anyone offering to sell tickets is likely running a scam. Events like the swearing-in ceremony and inaugural parade reserve special sections for ticket holders, but there are also other areas that are free for the general public.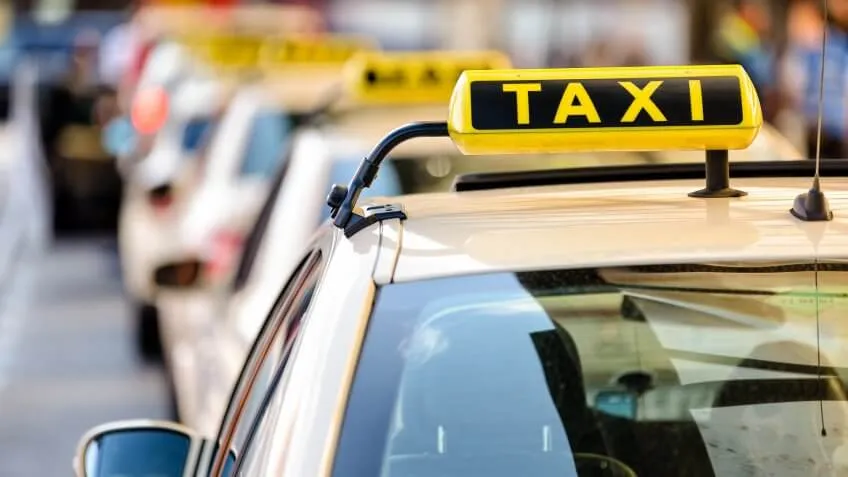 Cameris / Shutterstock.com
Taxi and Uber Fare: $192
Once you get to D.C., you're going to have to get from your hotel to the events, to any restaurants and back. Unless you rent a car, that means a whole bunch of cab fares.
We assessed the median cost of ground transportation using taxi fares from Numbeo.com and Uber fares from Uber.com. The calculation assumes two, five-mile round trips per day for a total of 16, five-mile trips.
Uber proved to be a cheaper option than traditional taxis. Uber charges $135.20 for 16 trips, where cabs charged an even $248. The median for the entire weekend, however, is $192.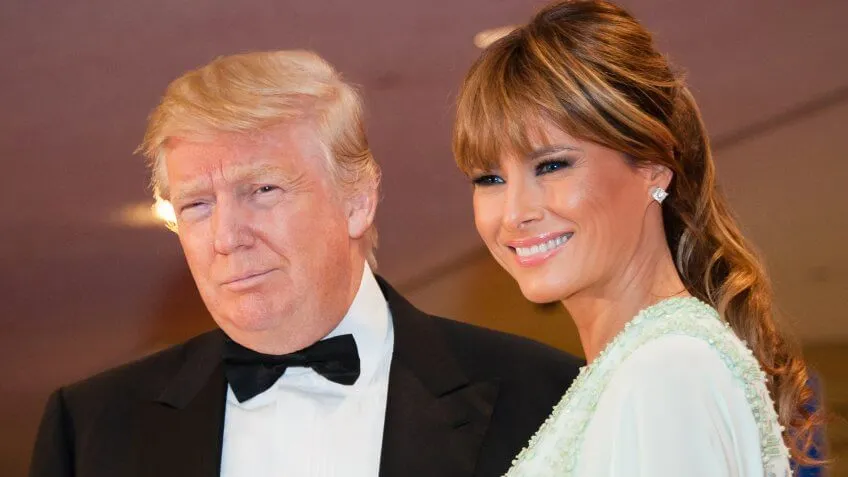 Rena Schild / Shutterstock.com
Inaugural Balls: $60 to $500
Several inaugural balls will take place following the swearing-in ceremony and the inaugural parade on Friday, Jan. 20. A ball is arguably the swankiest affair of the entire inauguration. They feature dancing, entertainment and even an appearance by the president and first lady, as well as the vice president and his wife.
There are two kinds of balls, official and unofficial. Unofficial galas are held by private individuals or companies, and generally do not feature appearances by the first couple. In 2013, there were two official balls. The 2009 inauguration featured 10 official balls and more than 100 unofficial balls.
Neither the number of balls nor the cost of attending have yet been announced for the 2017 inauguration. Tickets are required, even for the balls open to the public, and are limited in quantity. Information regarding tickets is not yet available.
In 2013, tickets for the only ball open to the general public cost $60. Other tickets were given out for free to select military members. Although exact prices have yet to be revealed, tickets for private balls are expected to cost between $100 and $500.
Any time you travel to D.C. for a long weekend, it can be expensive. But if you plan on attending during the inaugural festivities on Jan. 20, it will definitely cost a little more — despite inauguration tickets being free.
Find Out: President Donald Trump's Net Worth
Prices are accurate as of Dec. 22, 2016.