Obama Gets New Twitter Account, Raises $5.4M for Library and Makes Personal Savings Public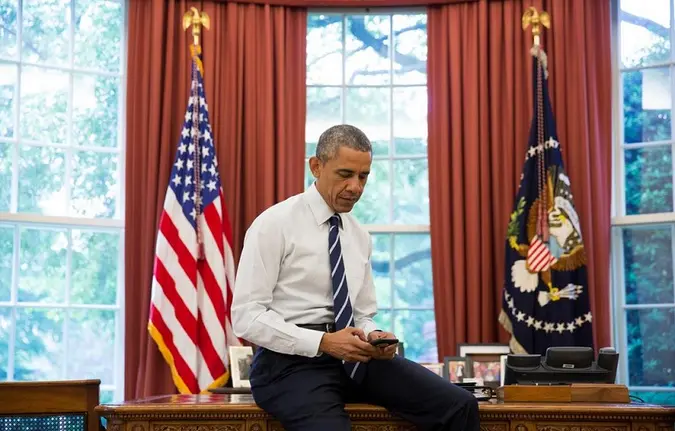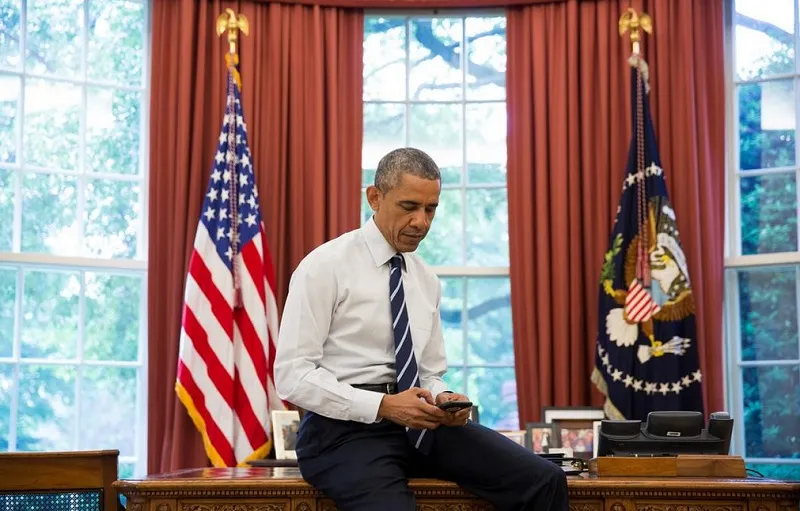 The 2016 election is underway, with candidates like Hillary Clinton and Bernie Sanders already throwing their hats in the ring. The start of the election also signifies the end of President Obama's second term.
As his presidency comes to a close, Obama marks his two terms by engaging with the American people directly with a brand new Twitter account and raising millions of dollars for the Barack Obama Foundation. But the more surprising news: Obama has less than $1,001 in savings.
Why Obama Has Less Than $1,001 in Savings
The President's annual financial disclosure report, which was released Friday, showed that Obama has less than $1,001 saved up in cash in a JPMorgan Chase savings account, reports AOL.com. Most of his money, however, is dispersed among savings for his daughters' college education, retirement accounts, treasury bills and checking accounts.
With an annual salary of $400,000 and royalties from his book sales, Obama currently has a net worth of $12.2 million, according to CelebrityNetWorth.
Keep reading: The 10 Richest and Poorest U.S. Presidents
President Obama Joins Twitter
In the last year and a half of his term, President Obama has finally joined Twitter under the @POTUS handle, announced the White House on Monday. The new handle will be the official account of the President of the United States and "will serve as a new way for President Obama to engage directly with the American people, with tweets coming exclusively from him."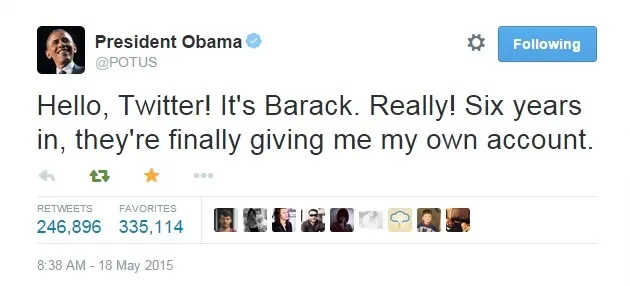 Former president, Bill Clinton, tweeted at the president shortly after and asked if the handle passes down with the office; Obama responded that it does.
Make Your Money Work Better for You
Soon after the launch of his account, the President broke the world record for fastest time to reach 1 million followers, previously held by Robert Downey Jr. Currently, the President has 1.94 million followers.
President Obama Raises $5.4 Million for Presidential Library
When his presidency ends, it looks as though Obama will be heavily involved in the Barack Obama Foundation. On May 12, the President and first lady Michelle Obama announced the news, selecting Chicago as the home for the Barack Obama Presidential Center. The Center will include the presidential library and museum.
"With a library and a foundation on the South Side of Chicago, not only will we be able to encourage and affect change locally, but what we can also do is to attract the world to Chicago," said Obama. "All the strands of my life came together and I really became a man when I moved to Chicago." According to the foundation's website, the Center is expected to create new jobs and strengthen ongoing partnerships with local organizations in the city.
Tax forms released on Monday indicate that the presidential library in Chicago raised $5.4 million in donations and pledges in its first year alone, reports Politico. Some of the foundation's biggest contributors include:
Chicago publisher Fred Eychaner: $1 million
The Joyce Foundation: $1 million (though only one-third of the donation was reportedly transferred last year)
Michael and Cari Sacks: $666,666
According to Politico, it's predicted that the Barack Obama Foundation will try to raise more than $500 million for the library.
Photo credit: Twitter.com/WhiteHouse
Editorial Note: This content is not provided by Chase. Any opinions, analyses, reviews, ratings or recommendations expressed in this article are those of the author alone and have not been reviewed, approved or otherwise endorsed by Chase.
Make Your Money Work Better for You