10 Rich Politicians Who Caught COVID-19

5 min Read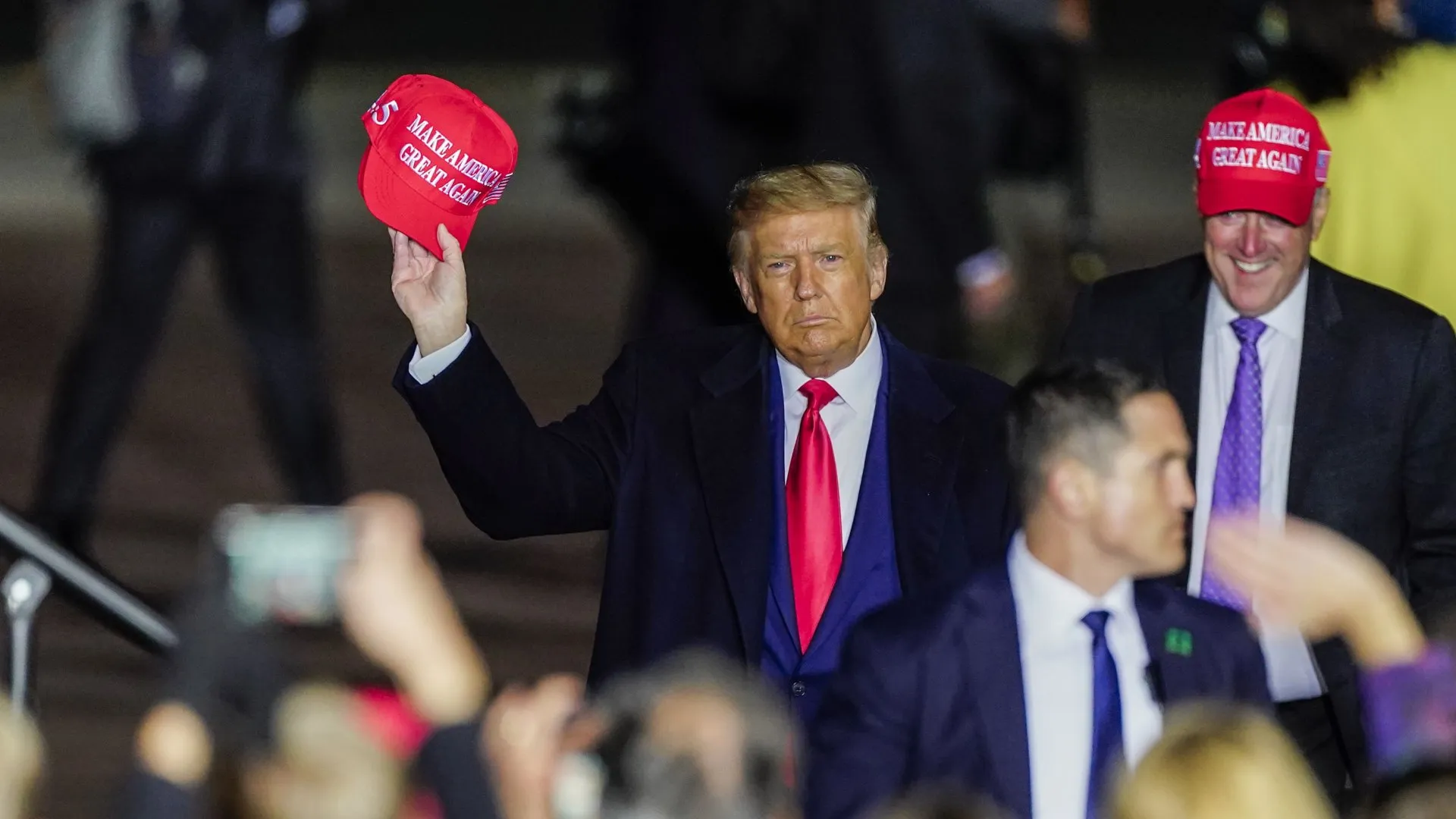 On Oct. 1, President Donald Trump tweeted that he had contracted the coronavirus: "Tonight, @FLOTUS and I tested positive for COVID-19," he said. "We will begin our quarantine and recovery process immediately. We will get through this TOGETHER!"
The following morning, White House chief of staff Mark Meadows told reporters that the president is "in good spirits" but is experiencing "mild symptoms," CNN reported. It should be noted that Democratic presidential nominee Joe Biden tested negative on Oct. 2, NBC News reported.
Trump's diagnosis has sent shockwaves through the nation — but he's not the first wealthy political figure to test positive for the coronavirus. These other famous names have also battled with the disease.
Last updated: Oct. 2, 2020
Make Your Money Work Better for You
Prince Albert II
The Palace of Monaco said in a statement obtained by the Associated Press on March 19 that its ruler, Prince Albert II, tested positive for the coronavirus. He appears to be the first head of state who publicly said he contracted the virus.
Herman Cain (Deceased)
Former Republican presidential candidate Herman Cain died from COVID-19 in late July at the age of 74.
"We knew when he was first hospitalized with COVID-19 that this was going to be a rough fight," a statement published to his website said. "He had trouble breathing and was taken to the hospital by ambulance. We all prayed that the initial meds they gave him would get his breathing back to normal, but it became clear pretty quickly that he was in for a battle."
Juan Orlando Hernandez
In mid-June, Honduran President Juan Orlando Hernandez announced that he had been diagnosed with the coronavirus and was receiving treatment, Reuters reported.
"As president of the nation and a responsible citizen, I want to communicate that during the weekend I started to feel some discomfort and today I was diagnosed as having been infected with COVID-19," Hernandez said in a televised speech, according to the news service. "They have recommended rest but I will continue working remotely and through my aides."
Hernandez was later admitted to the hospital and was released after a 16-day stay, CNN reported.
Boris Johnson
"Over the last 24 hours I have developed mild symptoms and tested positive for coronavirus," U.K. Prime Minister Boris Johnson tweeted on March 27. "I am now self-isolating, but I will continue to lead the government's response via video-conference as we fight this virus. Together we will beat this. #StayHomeSaveLives"
Ten days after being diagnosed, Johnson was hospitalized for a week, which included a three-night stay in the intensive care unit, Politico reported.
Find Out: Here's How Much It'll Cost To Get a Coronavirus Vaccine — Like the One Pfizer Is Producing for $1.95B
Make Your Money Work Better for You
Ronna McDaniel
Ronna McDaniel, the chairwoman of the Republican National Committee, tested positive for coronavirus on Sept. 30, CNN reported.
"After a member of her family tested positive for COVID-19, the Chairwoman was tested for the virus," RNC spokesman Mike Reed said in a statement obtained by the news station. "On Wednesday afternoon, she got confirmation she was COVID-19 positive. She has been at her home in Michigan since last Saturday."
Kimberly Guilfoyle
People confirmed on July 3 that Kimberly Guilfoyle, a Trump campaign advisor and the girlfriend of Donald Trump Jr., had contracted the coronavirus.
In a statement obtained by the publication, campaign aide Sergio Gor said: "After testing positive, Kimberly was immediately isolated to limit any exposure. She's doing well, and will be retested to ensure the diagnosis is correct since she's asymptomatic but as a precaution will cancel all upcoming events."
Prince Charles
Prince Charles tested positive for the coronavirus in late March, Clarence House said in a statement obtained by NBC News. The statement said that the Prince of Wales, first in line to the throne, was experiencing mild symptoms "but otherwise remains in good health."
Hope Hicks
On Oct. 1, Bloomberg News reported that Trump aide Hope Hicks had tested positive for the coronavirus. Hicks had traveled with Trump to the presidential debate and his Minnesota rally.
Rand Paul
"Senator Rand Paul has tested positive for COVID-19," his official Twitter account shared on March 22. "He is feeling fine and is in quarantine. He is asymptomatic and was tested out of an abundance of caution due to his extensive travel and events. He was not aware of any direct contact with any infected person."
More From GOBankingRates
All net worths are according to Celebrity Net Worth and accurate as of Oct. 2, 2020.
About the Author