23 Athletes Who Love Giving Their Money Away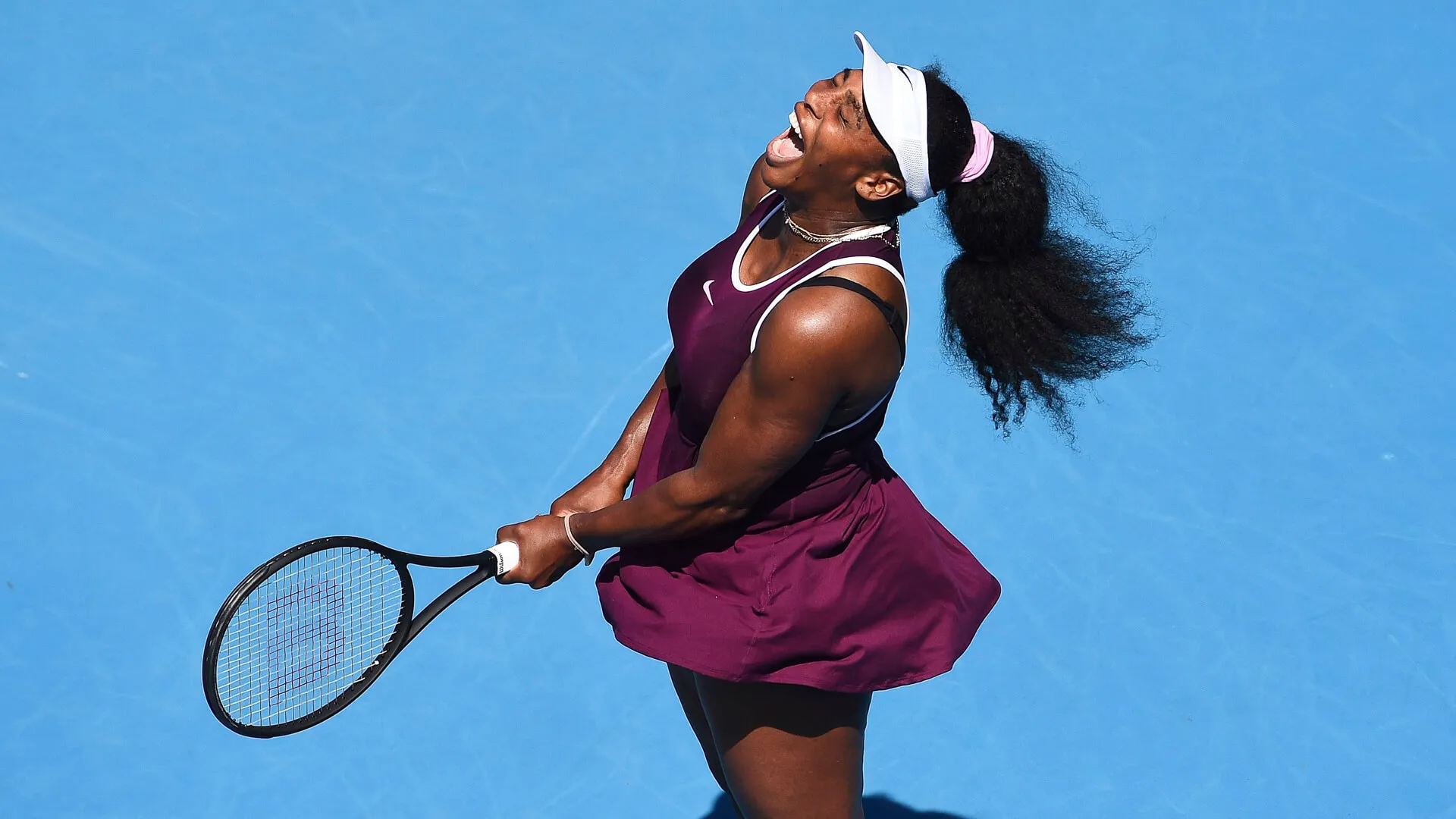 Athletes are known for using their massive salaries and endorsement deals to furnish lavish lifestyles — sometimes to the point of going broke. Plenty of athletes, however, give back by reaching for their own checkbooks to donate to charities, fund disaster-relief efforts, sponsor scholarships and bolster their alma maters — because not all athletes are looking to just make outrageous purchases.
Last updated: March 2, 2020
Steph Curry
Golden State Warriors three-point wizard Steph Curry has long loaned his celebrity to charities and causes, but he's no stranger to digging deep himself. In 2017, he donated $118,000 of his own money to Hurricane Harvey relief. In 2019, he gave an unspecified seven-figure donation to Howard University to establish a golf team. A year earlier, he gave $25,000 to the wife of a golfer who was battling cancer.
Ronda Rousey
No one in history has done more to put women's MMA on the map than former UFC champion Ronda Rousey, but her spending makes it clear she has a soft side. In 2013, before her record-setting UFC championship run made her a global star, she donated around $5,000 to a mental health charity — real money at a time when women fighters were still largely novelties. In the ensuing years, she's donated large portions of her T-shirt sales to children's martial arts and her pet topic of mental health. She later sponsored an online quiz-based drive that got sponsors to donate 10 grains of rice for every correct answer — it fed 100,000 people.
Make Your Money Work for You
J.J. Watt
Houston Texans defensive end J.J. Watt is probably the NFL's most famous philanthropist. His foundation is best known for coming to the rescue in the wake of Hurricane Harvey in 2017, when Watt raised $37 million to build more than 1,100 new homes and nearly 1,000 new child care and after-school programs in and around the devastated Houston area. He kicked in a lot of that money himself and he currently donates all proceeds from his Valor shoe line to veterans organizations.
Lebron James
Lebron James is known for charity off the court that rivals his supersized role on the court, particularly when it comes to serving young people in his hometown of Akron, Ohio. His Lebron James Family Foundation gave $2.5 million and 1,000 new computers to the Boys and Girls Club of America, and James himself gave $2.5 million to the Smithsonian National Museum of African-American History and Culture. His foundation has raised $40 million for the After-School All-Stars and his I Promise program provides mentors, supplies, support and programs for 1,400 Akron students — much of which comes from James' own donations.
Serena Williams
In 2020, when tennis great Serena Williams won her first title in more than three years, she donated her $43,000 prize money to relief funds for raging Australian bushfires — but that was hardly her first charitable donation. She and her sister Venus have been giving to various causes in their home city of Compton, California, for years. She was named a UNICEF Goodwill Ambassador and also an ambassador for the Allstate Foundation Purple Purse.
Cristiano Ronaldo
Portuguese soccer legend Cristiano Ronaldo is one of the greatest and richest footballers in history — and he's famous for spreading his money off the field when he's not earning it on the field. When he won the European Gold Boot after scoring 40 goals in 2011, he auctioned the trophy off for $1.5 million and donated the proceeds for schools in Gaza war zones. In 2017, he auctioned another trophy for nearly $700,000 to benefit the Make-a-Wish Foundation. In 2013-14, he donated more than $500,000 in win bonuses to four major charities. He's given much, much more to other charities, individuals, organizations and disaster-relief efforts.
Make Your Money Work for You
Tom Brady
New England Patriots quarterback Tom Brady has long leveraged his star power to get people to open their wallets for charities, most notably, his 16-year tenure as honorary co-chair of Best Buddies. He's also known, however, to open his own wallet. When Hurricane Harvey devasted the Houston area in 2017, Brady personally donated $100,000 to J.J. Watt's foundation, which spearheaded charitable rebuilding efforts.
John Cena
With more than 600 wishes fulfilled, John Cena holds the Make-a-Wish foundation record — but he doesn't only donate his time. In 2019, he donated $500,000 to firefighters battling historic wildfires in California. He then announced plans to match donations up to $1 million to charities that work to prevent suicide among military veterans.
Pictured: John Cena as Jake "Supe" Carson in 'Playing With Fire' in 2019.
Drew Brees
In 2015, legendary New Orleans Saints quarterback Drew Brees donated $1 million to the football program of his alma mater Purdue University, but he's long been charitable in his adopted city of New Orleans. In 2019, he donated $250,000 to build a school there. His Brees Dream Foundation has contributed more than $33 million to global charity.
Michael Phelps
With a combined 28 medals, Michael Phelps is the most famous and most successful swimmer in Olympic history and the most decorated Olympian of all time. When he won a $1 million sponsor bonus in 2008, he used it not to buy a supercar but to launch the Michael Phelps Foundation. It has since partnered with organizations like the Special Olympics and the Boys and Girls Club to give tens of thousands of children swimming lessons, as well as water safety and healthy lifestyle training.
Make Your Money Work for You
Larry Fitzgerald
Longtime Arizona Cardinals great Larry Fitzgerald lost his mother to breast cancer in 2003, and the moment committed the star wide receiver to a lifetime of giving. In 2011, he donated $10,000 for every touchdown he scored in October (Breast Cancer Awareness Month) to researching the disease. He also donated $1,000 for every catch he made and 10 cents for every new Twitter follower. He launched the First Down Fund, which cites breast cancer research and awareness as one of its prime philanthropic missions.
Tiger Woods
Tiger Woods is by far the highest-earning golfer in history, and he leveraged both his star power and his money to launch the Tiger Woods Foundation, which supports at-risk youth. In 2012, he gave $12 million to the foundation. He's donated his winnings from the Chevron World Challenge every year since the event's genesis in 1999. In the 2000s, he donated his winnings from two official PGA events to the foundation. Those events and others included $12.51 million in personal donations prior to 2011 alone.
Eli Manning
In 2010, Super Bowl-winning New York Giants quarterback Eli Manning and his wife donated $1 million to the Ole Miss Scholarship Program at their alma mater University of Mississippi — but that was just the tip of Manning's philanthropic iceberg. He has supported at least nine charities over the years and donated $2.5 million for the Eli Manning Children's Clinics at the Blair E. Batson Hospital for Children.
Carlos Beltran
A Google search of Carlos Beltran's name today produces results chronicling his alleged role in an ugly sign-stealing scandal that took place before he retired in 2017. That same year, however, before the scandal broke, the outfielder was in the news for more noble reasons. When Hurricane Maria devastated his native Puerto Rico, Beltran launched a fundraiser that he started by donating $1 million of his own money.
Make Your Money Work for You
Chris Long
In 2018, Philadelphia Eagles defensive end Chris Long became a Super Bowl champion. The year before, he donated his entire 2017 base salary of $1 million. The first half of his season's checks went to educational funding in his hometown of Charlottesville, North Carolina, after he was inspired to help in the wake of a deadly white nationalist rally there. The rest of his checks went to charities that support educational equality in St. Louis, Boston and Philadelphia.
Colin Kaepernick
Colin Kaepernick is famous and infamous worldwide for taking a knee while playing quarterback for the San Francisco 49ers in protest of police brutality and social injustice. While that statement was being heard and debated around the world, Kaepernick was quietly putting his money where his mouth — or knee — was. He donated more than $1 million of his NFL earnings to dozens of charities that support causes ranging from social justice to education, all while he was out of work and facing the prospect of never playing in the NFL again.
Clayton Kershaw
Los Angeles Dodgers pitcher Clayton Kershaw often gives himself a financial incentive to underperform — but he doesn't take himself up on the offer. His foundation, Kershaw's Challenge, compelled him to start donating $100 for every batter he struck out starting in 2011. He led the league in strikeouts that year with 248 K's for a total of $24,800. He kicked in bonus money he earned for his stellar year to bring the total up to $202,000. Nearly a decade later, Kershaw's Challenge continues with money on the line every time he steps onto the mound.
Maria Sharapova
Tennis great Maria Sharapova has a long legacy of charitable giving. Most recently, she donated $25,000 to relief for historic Australian bushfires, a move that spurred other tennis pros to act in kind. In 2017, she gave $40,000 to orphanages in her native Russia. In the past, she donated $100,000 to Chernobyl-related causes and sponsored $210,000 in scholarships for students in Chernobyl-affected areas of Belarus.
Make Your Money Work for You
Russell Wilson
In 2016, Seattle Seahawks quarterback Russell Wilson presented a check for more than $1 million to the Seattle Children's Hospital for an initiative against cancer. Two years earlier in 2014, he launched the Why Not You Foundation to dedicate much of his off-field time and energy to charity. A serial visitor to children's hospitals around the country, Wilson's foundation supports charities, scholarships and medical research and treatment — and he donates heavily to it himself.
Ndamukong Suh
On-the-field bad boy Ndamukong Suh has earned a rough reputation as a Tampa Bay Buccaneers defensive end, but off the field, he's a gentle giant of giving. He donated $2.5 million to the University of Nebraska, his alma mater, for both a strength and conditioning program and a scholarship fund. He also gave his old high school $250,000 to install a badly needed new football field and has donated individually to multiple charities.
Curtis Granderson
Curtis Granderson played with seven teams over the course of his MLB career, which ended in 2020 when he announced his retirement. When he donated $5 million in 2013 to his alma mater, the University of Illinois at Chicago (UIC), it was the largest one-time donation to a university by any athlete ever.
Yuna Kim
South Korean champion figure skater Yuna Kim spent her entire career racking up nearly as many charitable donations as she did trophies. She started by donating uniforms, supplies and tens of thousands of dollars to schools in 2007. By 2014, those tens of thousands had become hundreds of thousands and finally nearly $2 million in total to medical charities, educational funds, scholarships, artistic foundations, victims funds and disaster relief. She's also donated dolls, art, skates and boots.
Make Your Money Work for You
Thabo Sefolosha
In 2015, Atlanta Hawks forward Thabo Sefolosha suffered a broken leg during a wrongful arrest outside of a nightclub in New York, an incident that caused him to miss the playoffs. He won a $4 million settlement with the NYPD and the city, and he used a large part of the proceeds to support Gideon's Promise, an organization that trains public defenders. The exact amount wasn't disclosed, but reports stated that Sefolosha gave a "substantial portion" of the settlement to the organization.
More From GOBankingRates