Check Your Baseball Cards for Mantle, Ruth, Trout — They Could Be Worth Millions

5 min Read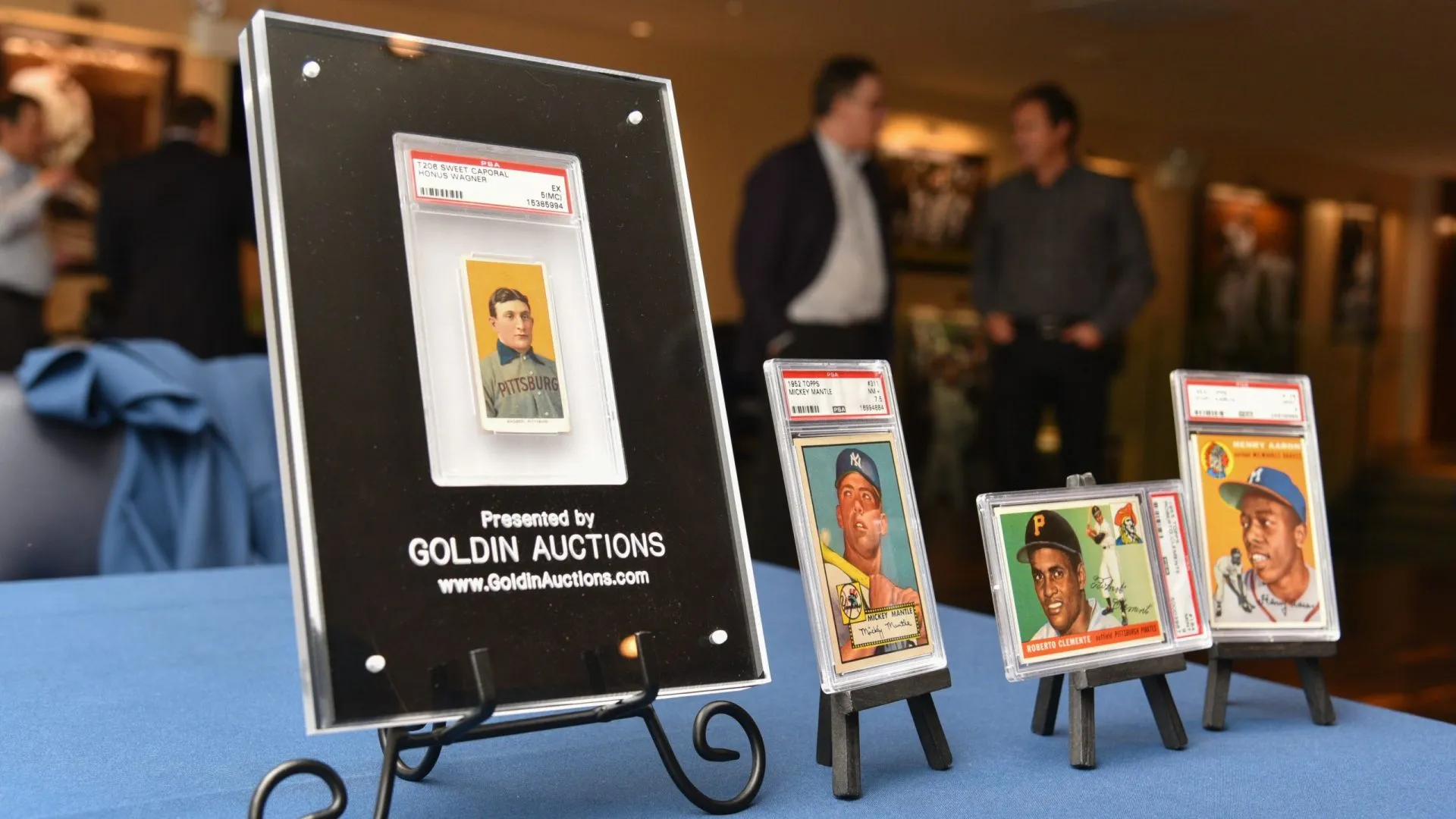 Kids used to buy baseball cards just to get the flat, hard stick of gum that came in the packs. They used to flip them, trade them and put them in their bike spokes.
But those who kept them safe and in good condition might be able to exchange their childhood nostalgia for a fortune.
Rare, coveted and well-preserved cards were always valuable, but after the pandemic, the word "value" took on new meaning. According to the Associated Press, the baseball card market was worth about $5.4 billion just before COVID arrived. By 2021, it had grown to $26 billion.
Bored and homebound with their streaming options exhausted, legions of newbie collectors took up the hobby to pass the hours during quarantines and lockdowns. At the same time, the unemployed and financially strapped masses began selling things of value — long-forgotten boxes of cards were unearthed from basements and attics across the country.
Simultaneously, sophisticated investors began pursuing collectibles like baseball cards as a hedge against inflation. Thanks to this perfect storm of events, those old Topps, Fleers, Donrusses, Bowmans, Paninis and Upper Decks collecting dust in your closet could be worth more now than ever before. Just consider the following examples.
1909-11 Honus Wagner T206
Although his card is no longer the world's most valuable, Honus Wagner must come first. For generations, the Wagner T206 was the holy grail of not just baseball cards, but sports memorabilia, in general. Like the Mona Lisa is to art, even those who know nothing about trading cards know that Wagner's is special.
In Wagner's time, the American Tobacco Company included baseball cards with its products, and legend has it that Wagner intervened to stop the production of his card because he disapproved of marketing tobacco to children. That story is disputed, but either way, only 25-200 ever entered circulation — and today, even beat-up examples sell for millions.
Most recently, one sold for a record $6.6 million in August 2021 before setting a new record of $7.25 million just one year later in August 2022.
Take Our Poll: Would You Move for a Job That Paid You a $10,000 Signing Bonus?
Make Your Money Work for You
1952 Topps Mickey Mantle No. 311
In August 2022, the very same month that Wagner's card broke its own record, something happened that collectors had long thought impossible — Wagner was dethroned. As he did so many times at bat, Yankee great Mickey Mantle knocked it out of the park.
Only a handful of mint condition Mantle cards are believed to still exist, and Sportscard Guaranty Corporation graded No. 311 as a Mint+ 9.5, according to Heritage Auctions, making it the finest surviving example of the world's most iconic post-war card.
The incredible eight-figure sum it commanded makes No. 311 not only the world's most valuable baseball card, but the most expensive piece of sports memorabilia ever sold across all categories.
1933 Goudey Babe Ruth No. 53
George Herman "Babe" Ruth is probably the most famous baseball player in history, and the former home run king's surviving cards still command a king's ransom.
In July 2021, Memory Lane Inc. opened the bidding at $500,000 for a PSA Mint 9 copy that the auction house called "the sole and highest-graded example on the planet." Seventy-six bids later, the gavel dropped and the Sultan of Swat's likeness changed hands for $4,212,000.
2009 Bowman Mike Trout No. 1/1
Angels great Mike Trout is proof that older isn't necessarily better, and that the big-money cards aren't always relics from baseball's golden age. Trout still holds down center field for the Los Angeles team in Anaheim.
In August 2020 — just as the post-pandemic collectibles boom was heating up — Goldin Auctions facilitated the sale of an autographed Trout rookie card graded Mint 9 by BGS with a 10 signature grade. Its serial number — 1/1 — is a testament to its rarity, and its special Topps COA logo validates its authenticity.
It's hard to believe now after the price peaks of the ensuing boom years, but the $3.84 million it commanded was the most ever paid for a baseball card at that time, briefly toppling even the mighty Wagner T206.
$2,000 Quarter? Check Your Pockets Before You Use This 2004 Coin
1951 Bowman Mickey Mantle
The record-smashing Topps No. 311 is an icon, but despite the claims of Heritage Auctions, it is not Mickey Mantle's official rookie card. That title goes to the 1951 Bowman, an example of which sold for $3,192,000 in December 2022 at a Memory Lane auction.
According to Sports Collectors Digest, it's one of only nine known PSA Mint 9 copies in existence, which made it valuable enough to fetch more than four times the card's previous record price of $750,000. The card was just one in a lot of 15 pristine Mantles that netted a combined $10.1 million at auction.
Make Your Money Work for You
1916 Sporting News Babe Ruth M101-4
In November 2021, the post-pandemic boom was in full swing, and that month, a Mile High Card Company auction saw a buyer plunk down nearly $2.5 million for a Babe Ruth Red Sox rookie card — the highest ever for a card graded PSA 7 NM.
For context as to what a consequential, before-and-after moment the pandemic was for the market, the same card sold for $600,000 just four years earlier.
More From GOBankingRates
About the Author