The 5 Highest-Paid NASCAR Drivers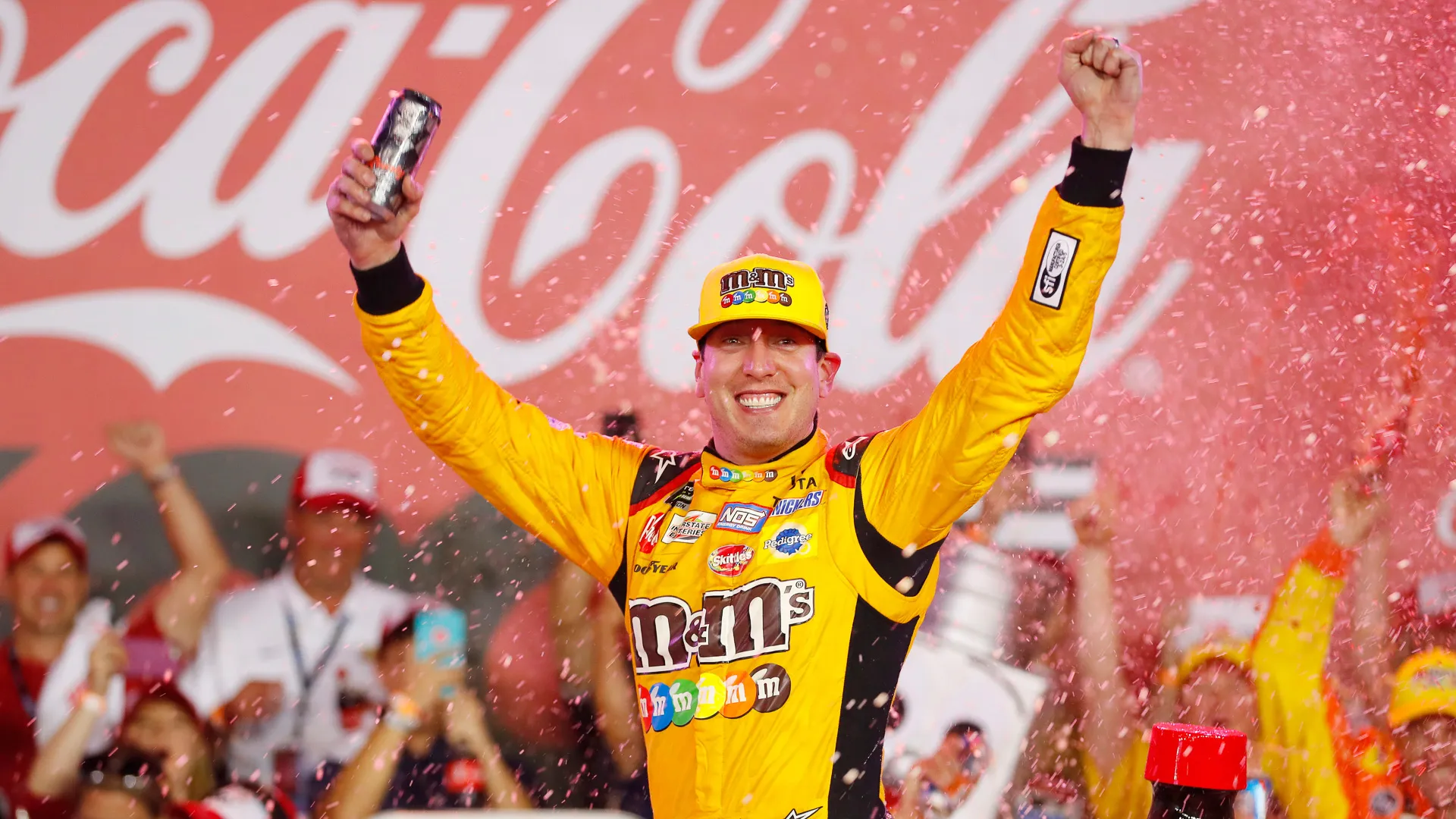 NASCAR's biggest stars are millionaires many times over, but the coveted position of race car driver is not as lucrative today as it was in generations past. Even before the pandemic, NASCAR teams had been struggling to turn a profit for years. The 2008 recession hit the sport and its traditional Heartland fan base especially hard and neither fully recovered in the ensuing years. The last decade has witnessed a steep decline in race attendance, plummeting television viewership and dwindling corporate sponsorship dollars. 
A major management shakeup and corporate restructuring appeared to be on its way to righting the ship — and then COVID-19 piled on. NASCAR pulled off a season in 2020 that — despite some missteps and an ugly racial controversy — was widely considered a remarkable success. Although there's certainly less money to go around now compared to years past, the sport's top dogs are hardly filing for bankruptcy.
These superstars are NASCAR's best-paid drivers, according to the most recent data from Forbes, which includes salary, licensing deals and endorsement contracts.
Martin Truex Jr.
Combined earnings: $11.5 million
Now in his sophomore year driving the No. 19 Toyota with Joe Gibbs Racing, Martin Truex Jr. is a veteran with 27 career NASCAR Cup Series victories under his belt. Twenty of those wins have come since 2017, the same year he won the Monster Energy NASCAR Cup Series.
Earlier in his career in the mid-2000s, Truex was an Xfinity Series champion. He tallied 13 career wins in that division, including two series championships. His deal with Joe Gibbs made him a top-tier driver in terms of pay — all but $1.1 million of his $11.5 million haul came from his salary.
Kevin Harvick
Combined earnings: $12.2 million
A veteran with nearly two decades in the sport, Kevin Harvick's racing career dates back to 2001. He spent 13 of those years with Richard Childress Racing before taking the wheel of the No. 4 Ford for Stewart-Haas Racing. His 58 career wins include victories at the Southern 500, the Brickyard 400, the Coca-Cola 600 and the Daytona 500. He also earned 47 wins, including two championships, with the NASCAR Xfinity Series.
Most of Harvick's earnings — $10.9 million — come from his salary, with the gravy coming from licensing and endorsement deals.
Make Your Money Work for You
Denny Hamlin
Combined earnings: $14.6 million
Like teammate Martin Truex Jr., Danny Hamlin drives for Joe Gibbs Racing in the NASCAR Cup Series, but he pilots the No. 11 Toyota. With a career dating back to 2005, Hamlin boasts 44 wins, including two victories at the Southern 500 and three at the Daytona 500, and he's qualified for the playoffs in 12 of his 14 seasons.
The $1.5 million he's earned from licensing and endorsement deals comes mostly from Nike's Jordan brand, whose namesake is a friend and golfing buddy of Hamlin's.
Jimmie Johnson
Combined earnings: $17.6 million
One of the greatest, most accomplished, richest and most famous drivers of all time, Jimmie Johnson joins only Richard Petty and Dale Earnhardt in the trio of elite racers with seven NASCAR Cup Series Championship victories. He also holds the distinction of being the only driver ever to win five consecutive championships. He has amassed 83 wins over the course of his career and more than 220 top-five finishes, another achievement that secured his place among history's most elite drivers. He has announced that 2020 will be his final season in the sport.
Kyle Busch
Combined earnings: $17.8 million
Just edging out Jimmie Johnson for the highest-paid driver is Kyle Bush, a legend who races in all three NASCAR national series and who has racked up 213 combined wins. One of the greatest drivers in history, his 57 Cup victories make him the No. 3 winningest driver of all time, behind only Jimmie Johnson and Kevin Harvick. No one has ever beaten his 97 NASCAR Xfinity Series wins or his 59 triumphs at the NASCAR Gander RV & Outdoors Truck Series.
More From GOBankingRates
All data on salary, endorsements and licensing earnings comes from Forbes' NASCAR's Highest-Paid Drivers 2020 list.

BEFORE YOU GO
See Today's Best
Banking Offers