How Rich Is NASCAR Driver Kurt Busch?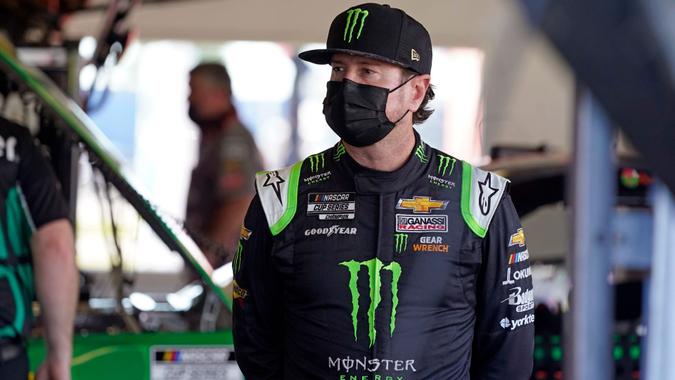 John Raoux/AP/Shutterstock / John Raoux/AP/Shutterstock
Older brother of the highest-paid NASCAR driver Kyle Busch, Kurt Busch has a net worth of $60 million, according to Celebrity Net Worth. The site reports that Busch has earned more than $90 million from racing wins, and around the same from endorsements, throughout his career. He has hinted at retirement after the 2021 season, during which his contract will be up, BeyondTheFlag.com reports.
Find Out: How Rich Is NASCAR Driver Chase Elliott?
Racing Wins and Earnings
Busch drives the No. 1 Chevrolet Camaro ZL1, with Monster Energy drink as a major sponsor. He won the NASCAR Cup Series in 2004, although Dale Earnhardt, Jr. took home the cup at the Daytona 500, the biggest and most prestigious race in the series. Busch won the Daytona 500 in 2017 and has garnered a total of 32 first-place victories through February 2021.
See the List: The Richest Athletes in the World
Busch also won the 2004 Crown Royal International Race of Champions Series, which was worth $1 million to Busch and his team out of a combined purse of $1.9 million, Crash reports. The prior year, he won $250,000 in that series.
Celebrity Net Worth reports Busch's racing earnings at $5.87 million, on average per year, between 2007 and 2015, noting that he has consistently earned more than $4.1 million per season.
Make Your Money Work for You
Guess: How Rich Is NASCAR Driver Jimmie Johnson?
Endorsements and Licensing
As with other NASCAR drivers, Busch earns money from the sales of licensed merchandise and from various endorsement deals with sponsors. He has appeared in commercials for Monster Energy Drink and recently released a nine-minute, high-definition video presented by Monster Energy, titled "Shifting Gears."
More From GOBankingRates
Net worth information is sourced from Celebrity Net Worth and accurate as of March 1, 2021.