How Much Is NFL Star Aaron Rodgers Worth?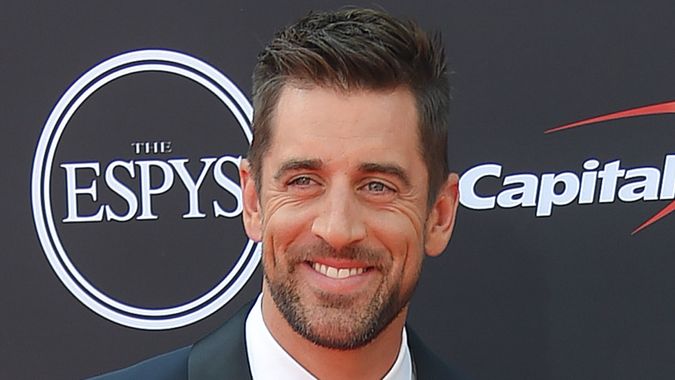 DFree / Shutterstock.com
As the quarterback for the Green Bay Packers, Aaron Rodgers has earned quite an income. He's estimated to be worth $120 million, according to Celebrity Net Worth. Much of his wealth came from endorsements — he earned an estimated $90 million from those endeavors between June 2018 and June 2019 alone.
Net worth: $120 million
Date of birth: Dec.2, 1983
Primary sources of wealth: Playing football and celebrity endorsements
Career highlights: Winning Super Bowl XLV and going 41 games without throwing an interception
Read More: The 15 NFL Players Who Make the Most Money From Endorsements
Aaron Rodgers' Net Worth: $120 Million
Aaron Rodgers got his first starting role as quarterback when Brett Favre retired in 2008. He quickly proved his worth, as he helped his team win Super Bowl XLV and earned the title of Super Bowl MVP in 2011.
Winning the Super Bowl helped Rodgers when it was time to sign a new contract in 2013. Thanks to his performance, he was able to negotiate a five-year, $110 million contract extension that made him the highest-paid player in NFL history at the time. He lost the title shortly thereafter but picked it up again when he got a new four-year contract extension in 2018 worth $134 million ($180 million total after bonuses).
Make Your Money Work for You
Aaron Rodgers' Endorsements
Rodgers has partnered up with several big brands, including Pizza Hut and State Farm Insurance, to earn some extra money. He is estimated to earn $2 to $3 million for his advertisements with State Farm. He also has business relationships with Sharpie, Adidas, Izod and more.
Aaron Rodgers' Business Ventures
Rodgers is also tackling the world of business with a 2019 investment in a new venture and growth-stage fund called RX3 Ventures. He put $50 million into the fund in the hopes of bringing together likeminded influential investors.
In 2018, he bought an ownership stake in the Milwaukee Bucks, making him the only active NFL player to own part of an NBA team.
Aaron Rodgers' Real Estate
Rodgers purchased a beachfront villa in Malibu for $28 million in 2019 with his then-partner, Danica Patrick. Rodgers also has a home in Green Bay, and while the value of that property is unknown, a neighboring property sold for $6.9 million.
More From GOBankingRates