How Much Is Kevin Durant Worth?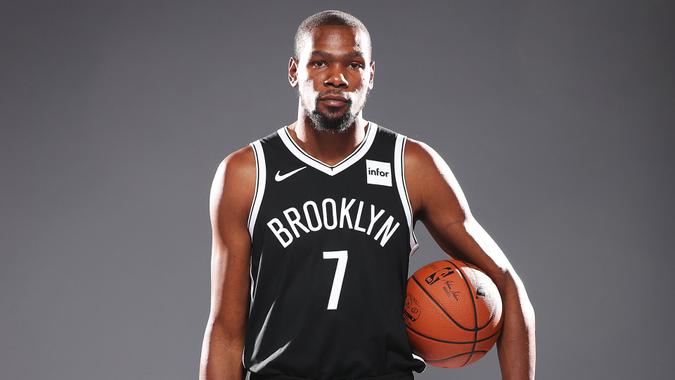 Al Bello / Getty Images
Net worth: $200 million
Kevin Durant is a professional basketball player who currently plays for the Brooklyn Nets. At 6 feet, 9 inches tall, he plays the small forward and power forward positions. Durant has played for a few different NBA teams, including the Oklahoma City Thunder and Golden State Warriors. He is a two-time NBA champion and a 10-time all-star.
Durant made $63.9 million in 2020 according to Forbes, and much of that came from endorsements. He has endorsements from Nike, Gatorade, 2K Sports and more. He is in the second year for a four-year, $164 million deal with the Nets.
More From GOBankingRates