Professional Athletes: Who Donated the Most to Charities so Far This Year?

10 min Read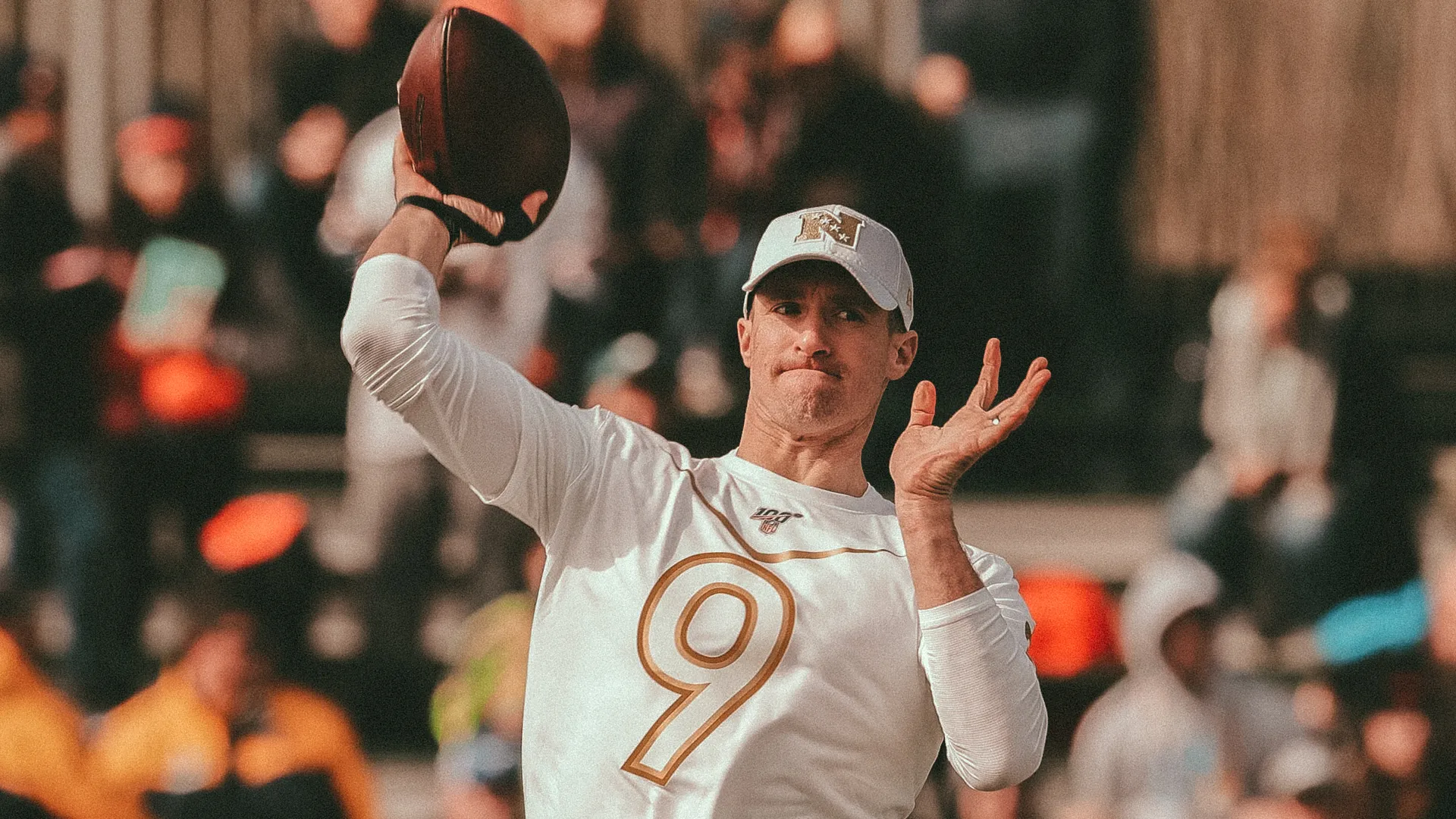 With all major leagues suspended indefinitely, athletes from across the sports world are stepping up, chipping in and helping out those who don't have seven- or eight-figure salaries to see them through the crisis. Some athletes are donating to charities, others to food banks, others to laid-off workers in the stadiums they play in — but all are reaching for their checkbooks in response to the crisis.
Last updated: May 12, 2020
Make Your Money Work for You
Ryan Palmer
Golfer Ryan Palmer stuck to what he knew when it came time to contribute to virus relief efforts. Palmer set up a foundation called Pros for a Purpose, which lets people donate to various charities that are tied to canceled PGA Tour events, as those tournaments can no longer raise money for charity that they normally would. He and his wife donated $20,000 with the goal of helping the charities of nine PGA Tour events that have been impacted by the shutdown.
Kyler Murray
Cardinals quarterback Kyler Murray gave the GENYOUth Now COVID-19 Emergency School Nutrition Fund a $25,000 boost. Many children get the bulk of their nutrition at school, and with classrooms and cafeterias empty, organizations like GENYOUth work to fill that void by providing meals to children who need them the most.
Yu Darvish
Chicago Cubs star Yu Darvish runs a popular and profitable YouTube channel. He donated $43,000 of those profits as the coronavirus crisis worsened at the end of April. Half went to cancer research, one of Darvish's pet causes, and the rest went to an organization dedicated to helping single-mother households through the crisis.
Baker Mayfield
The Greater Cleveland Food Bank — like food banks nationwide — is buckling under the immense need the crisis has created. Browns quarterback Baker Mayfield and his wife, Emily, helped ease that burden with a $50,000 gift. The couple successfully petitioned others in the sports world and beyond to make similar donations.
Devin and Jason McCourty
Devin and Jason McCourty don't do much without each other. The two men are brothers, they're both NFL defensive backs, they both play for the Patriots and they both chipped in for a unique kind of COVID-19 donation effort. They bought $90,000 worth of Chromebooks for students in their native Rockland County, New York, which is especially critical in the era of mass distance learning.
Make Your Money Work for You
Giannis Antetokounmpo
Milwaukee Bucks star Giannis Antetokounmpo is the NBA's reigning league MVP. He, like so many other players across all major sports, is sharing the wealth with the people he's most familiar with. The forward is donating $100,000 to support laid-off workers at Milwaukee's Fiserv Forum.
Sergei Bobrovsky
Florida Panthers goalie Sergei Bobrovsky responded to the NHL shutdown by donating six figures to support part-time stadium employees at the BB&T Center. In a show of solidarity, all of his teammates followed suit and the team's owner vowed to make up the difference for whatever else is needed after that.
Stephen Curry
Three-point ace Steph Curry is one of the greatest players in NBA history. He and his wife are partnering with the Alameda County Community Food Bank and Oakland Unified School District to provide 1 million meals to students who rely on now-closed schools for much of their nutrition. According to FeedingAmerica.org, a $1 donation can pay for 10 meals, and if that arithmetic is correct, that's a contribution of $100,000.
Mike Evans
Buccaneers receiver Mike Evans spread his generosity between his adopted home of Tampa Bay and his native city of Galveston, Texas. The $50,000 he gave to United Way Suncoast will help support 53,000 people living in 31,000 Tampa Bay households. The other $50,000 is spread around various Galveston relief operations. None of this is new for Evans, who has a long record of charitable giving.
Blake Griffin
The employees and supporting staff at Little Caesar's Arena, which hosts Detroit Pistons home games, is getting some much-needed help from the very athletes who pack the stadium full of fans. Among the biggest givers is Blake Griffin, who pledged a six-figure donation to help offset the effects of all those lost paychecks.
Make Your Money Work for You
Kevin Love
Cleveland Cavaliers star Kevin Love is an NBA All-Star and an NBA champion. Aware that not everyone who works for the Cavaliers gets the same paycheck as him, the center and power forward was quick to dig deep early on in the pandemic to support stadium employees and supporting staff.
Khris Middleton
Giannis Antetokounmpo's generosity apparently inspired his teammate, small forward/shooting guard Khris Middleton, to do the same. Middleton announced he would match the reigning MVP's donation with a $100,000 gift of his own, also dedicated to supporting stadium workers who were impacted by the NBA shutdown.
George Springer
Astros outfielder George Springer's sympathies were similar to those of Sergei Bobrovsky. Springer donated the same amount for the same cause. In this case, however, the six-figure check went to the employees who are no longer able to earn a living working at Minute Maid Park.
Zion Williamson
When New Orleans Pelicans rookie Zion Williamson announced he was donating $100,000 to support out-of-work staff at the Smoothie King Center, he cited the values his mother instilled in him as a child. The power forward also pointed to the fact that many of the locals who work there never fully recovered from Hurricane Katrina.
Russell Wilson
Seahawks quarterback Russell Wilson and his wife, Ciara, took to Twitter to pledge a donation of 1 million meals to Americans affected by food shortages stemming from the coronavirus crisis. Following the same formula used for Steph Curry, that comes out to a donation of about $100,000.
Freddie Freeman
Atlanta Braves first baseman Freddie Freeman made three separate donations, all in an effort to relieve the coronavirus-related suffering. He gave $50,000 to the Atlanta Food Bank, another $50,000 to the Giving Kitchen and finally $25,000 to the Salvation Army.
Make Your Money Work for You
DeAndre Hopkins
Star wide receiver DeAndre Hopkins was only traded to the Arizona Cardinals in March and has yet to play a single game with the organization, but he's already making an impact on his new community. Hopkins pledged to donate $150,000 to the Arizona Coronavirus Relief Fund.
Sean Lee
Along with his wife, Megan, Dallas Cowboys linebacker Sean Lee announced that he's donating $150,000 through his own foundation to support Boys and Girls Clubs of Greater Dallas and the Boys and Girls Clubs of Greater Tarrant County. The organizations will be able to convert his contribution to 50,000 meals served over six weeks.
Jason Heyward
Cubs star right fielder Jason Heyward is a World Series champion, a five-time Gold Glove recipient and a former MVP. Now, he's giving big bucks to the coronavirus relief in Chicago, one of the hardest-hit cities in America. His gift is split evenly between food supply and collection organization MASK and the Greater Chicago Food Depository, with $100,000 going to each.
Kyrie Irving
Kyrie Irving, star point guard for the Brooklyn Nets, announced that he's giving an exceedingly generous, yet seemingly arbitrary sum of money to Feeding America. There's nothing random, however, about his choice to donate $323,000. His birthday is March 23 (3/23) and 3+2+3=8, which could serve as a tribute to Kobe Bryant. He's also donating 250,000 meals to hungry families.
J.J. Watt
One of the greatest defensive ends in football, J.J. Watt of the Houston Texans became the poster boy for charitable athletes when he spearheaded relief efforts after Hurricane Harvey. Now he's giving $350,000 to the Houston Food Bank as the organization struggles with skyrocketing demand and dwindling supplies.
Carlos Correa
Astros shortstop Carlos Correa established the Correa Family Foundation, which usually supports underprivileged children. Now he's using that foundation to donate $500,000 worth of medical supplies to the city of Houston. Part of that donation, however, will go to relief efforts in poor South American countries, as well.
Make Your Money Work for You
Rudy Gobert
In early March, Utah Jazz center Rudy Gobert joked about the coronavirus and intentionally touched all the microphones at a press conference. Days later, be became the first active professional athlete in a major American sport to be diagnosed with a confirmed case. He apologized for his behavior, was largely forgiven and is now donating a half-million dollars to several relief organizations in both the U.S. and France.
Joel Embiid
Three-time All-Star Joel Embiid is the face of the Philadelphia 76ers and one of the best centers in basketball. Like Rudy Gobert, he donated $500,000 to medical relief efforts while also vowing to take care of Sixers employees who were struggling financially. That was back in March. In April, he and two franchise managing partners announced they were donating a combined $1.3 million, but it's unclear how much of that comes from the big man.
Bismack Biyombo
Charlotte Hornets big man Bismack Biyombo is donating $1 million worth of medical supplies to ongoing relief efforts in his home country, Congo. Among the massive stores of supplies included in the donation are 780 hazmat suits, more than 10,000 masks, wheelchairs and standard necessary medical supplies.
Roger Federer
The greatest men's tennis player of all time, Roger Federer, along with his wife, is donating 1 million Swiss francs — which are slightly more valuable than American dollars — to European relief efforts. The gift will go to the coronavirus aid in Switzerland, the couple's home country.
Cristiano Ronaldo
International soccer star Cristiano Ronaldo is one of many footballers who is donating large sums of money to the global coronavirus cause. The Portuguese Juventus star is giving 1 million euros — about $1.1 million — to intensive care units in the cities of Porto and Libson in his home country.
Make Your Money Work for You
Conor McGregor
UFC superstar Conor McGregor donated 1 million euros, the equivalent of about $1.1 million. His gift went to healthcare workers and others fighting the virus in his homeland of the Republic of Ireland. The country's minister of finance contacted McGregor privately to ask him to use his celebrity to encourage social distancing, which the bad-boy fighter did — before reaching for his checkbook.
Lionel Messi
Manchester United star forward Lionel Messi recently announced a 1 million euro gift of his own. The roughly $1.1 million the soccer star has donated will be split into two parts, with half going to a hospital in Barcelona, Spain, and the other half slated for use in a medical center in Messi's home country Argentina in the city of Rosario.
Novak Djokovic
Tennis great Novak Djokovic also donated 1 million euros to the cause of the coronavirus relief. The gift went to help hospitals in his native Serbia. Shortly after that, he made another significant donation, this time to Italy, but the amount of the second gift is unknown.
Drew Brees
Longtime New Orleans Saints quarterback Drew Brees donated one of the largest sums of any athlete — a full $5 million — to the coronavirus relief. Brees and his family earmarked the donation for delivery of meals to families struggling with food insecurity in his adopted state of Louisiana.
More From GOBankingRates
About the Author