What Is Barry Bonds' Net Worth?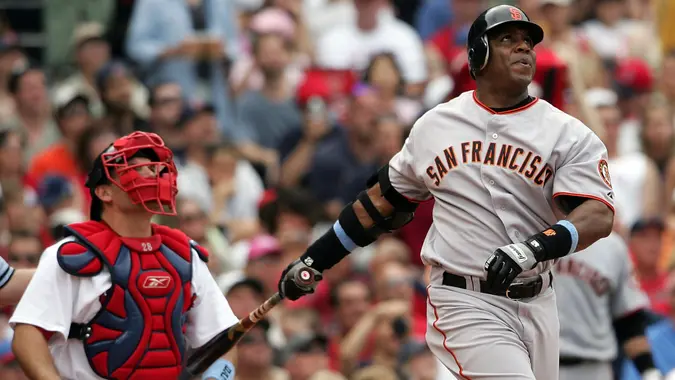 Elsa / Getty Images
With 762 homers to his name, Barry Bonds owns the most sacred title in all of baseball and perhaps in all of sports: the all-time home run king — but that title is hardly undisputed.
Barry Bonds Net Worth: $100 Million
As controversial as he is accomplished, Bonds' title will forever have an asterisk — Bonds, after all, was the most prominent player in the MLB steroid scandal that engulfed his career. 
A 14-time All-Star, Bonds won 12 Silver Slugger Awards, two Batting Titles, eight Gold Gloves and was named MVP seven times. He took home nearly $193 million in salary during his 22 seasons.
More From GOBankingRates
Last updated: July 12, 2021