What Is Eddy Merckx's Net Worth?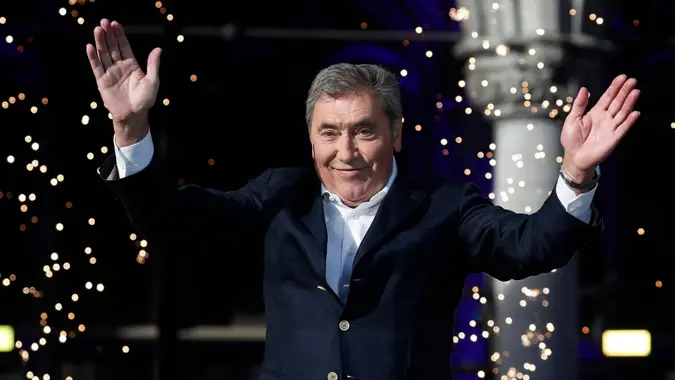 ©GUILLAUME HORCAJUELO/EPA-EFE/Shutterstock
Belgian Eddy Merckx was considered the greatest cyclist of all time long after his appearance at the Tokyo Olympics in 1964.
Eddy Merckx Net Worth: $20 Million
The winner of more than 500 major races, Merckx has too many records to name. His five Tour de France wins were the most ever until Lance Armstrong won seven before his doping disqualifications.
Merckx was so dominant that by 1972, he had deals with Gillette, Adidas and other big brands. He was such a sensation in the media that he was a millionaire making $400,000 a year by age 27.
More From GOBankingRates
Last updated: July 21, 2021
Make Your Money Work for You