What Is Ken Griffey Jr.'s Net Worth?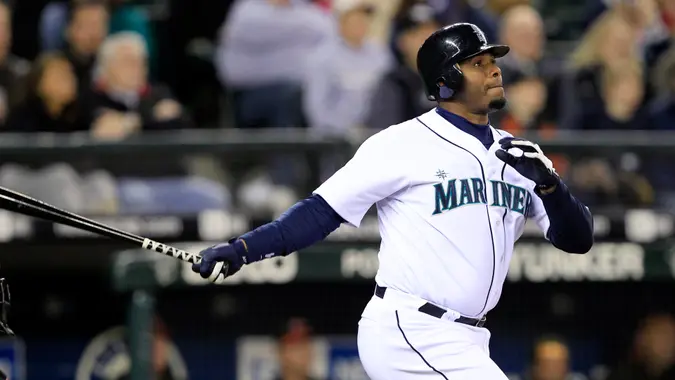 Elaine Thompson/AP / Shutterstock.com
Known as "The Natural," Hall of Fame outfielder Ken Griffey Jr. entered the league under the pressure of intense expectations when the Mariners selected him with the first overall pick of the 1987 draft.
Ken Griffey Net Worth: $90 Million
Over the next 22 years, the left-hander lived up to those expectations and then some with 13 trips to the All-Star Game — including one Game MVP — 10 Gold Gloves, seven Silver Slugger Awards, a career batting average of .284 and 630 home runs. Over the course of his career, he earned about $161.63 million in salary.
More From GOBankingRates
Last updated: July 9, 2021
Make Your Money Work for You