What Is Ryan Howard's Net Worth?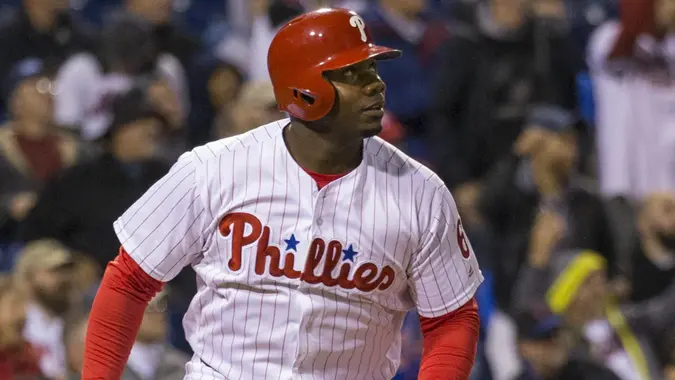 Christopher Szagola/Csm / Shutterstock.com
First baseman Ryan Howard took three trips to the All-Star game during his 13-year career.
Ryan Howard: $120 Million
A Silver Slugger, MVP and Rookie of the Year, the left-hander won the World Series in 2008. A career Phillies star, he earned $190.77 million on the field alone during the course of his 13-year career. He was embroiled in a series of ugly and public lawsuits in the early 2010s that dragged on for years and involved immediate family members, with Howard, his parents and brother filing suits and countersuits over Howard's finances.
More From GOBankingRates
Last updated: July 12, 2021
Make Your Money Work for You