Comedian Bill Cosby's Net Worth

A look at Bill Cosby's journey from 'The Cosby Show' to the courtroom.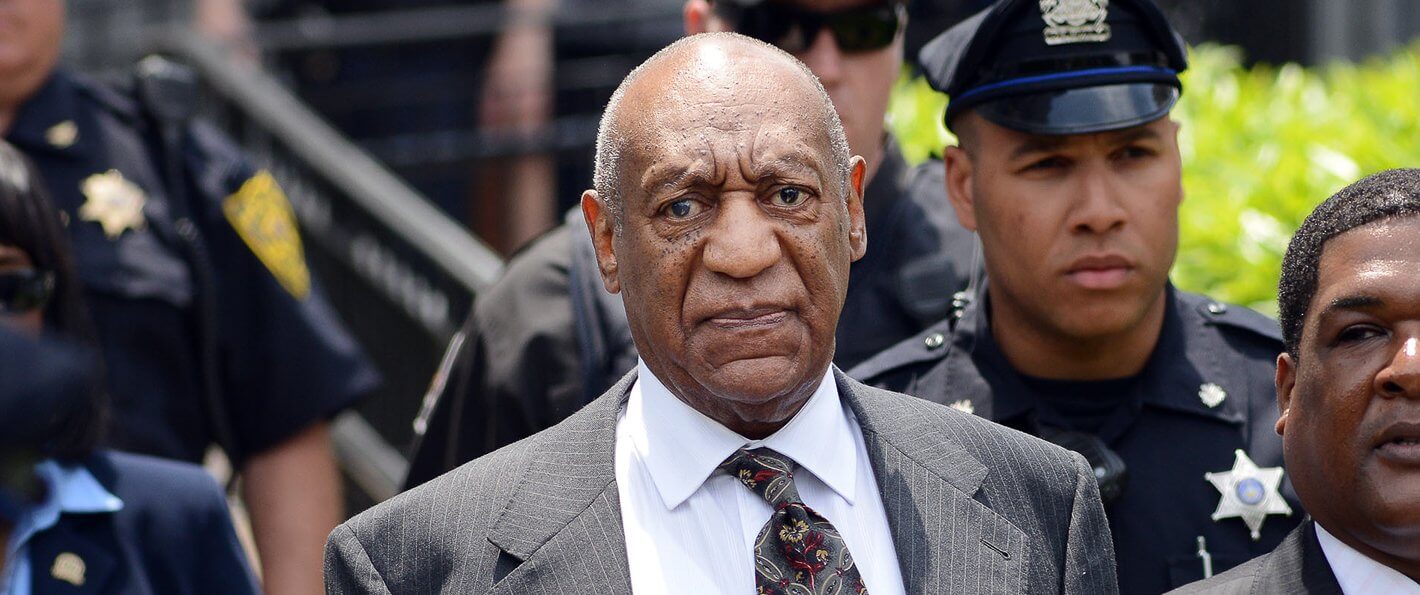 Once known as "America's Dad," recent Bill Cosby news has been anything but wholesome. Throughout the last few years, nearly 60 women have come forward to accuse Cosby of sexual assaults that allegedly took place from 1965 to 2008.
Take a look at Bill Cosby's net worth as the wealthy celebrity's future remains in question.
Bill Cosby Net Worth: $400 Million
For the bulk of his show business career, Bill Cosby news was largely positive. A beloved sitcom dad and longtime spokesperson for the Jell-O brand, Cosby was admired and trusted by fans. In 2014, however, this all came to a screeching halt. Women began coming forth in droves to accuse the seemingly decent and moral star of sexual assault dating back decades.
With a net worth of $400 million, according to the website Celebrity Net Worth, Cosby has much to lose.
Bill Cosby Stand-Up Comedy
Bill Cosby began his stand-up comedy career in the early 1960s. That career spanned for five decades and included a whopping nine Grammy Awards. In recent years, Forbes estimated that Cosby earned at least $7 million from his "Far From Finished" tour between November 2013 and November 2014.
Ironically, a stand-up comedy routine helped lead to Cosby's swift public demise. During a 2014 show at a Philadelphia comedy club, Hannibal Buress performed a routine that accused Cosby of sexually assaulting women. A clip of the performance went viral, reigniting a firestorm of allegations from victims. Buress, who is known for his role on the TV show "Broad City" and recently appeared in the "Baywatch" movie reboot, told GQ magazine that he was not a "hero" for helping give voice to Cosby's accusers — just a "decent guy."
It's possible Bill Cosby's net worth hasn't seen it's last cash infusion from stand-up, though. In November 2016, his attorney filed a court motion stating that Cosby plans to resume his career when he's cleared of all wrongdoing.
Bill Cosby Show
Cosby's successful stand-up career opened the door for his television debut. For three seasons, Cosby starred in the show "I Spy," which won a Golden Globe for best TV show in 1967. In 1969, he starred in "The Bill Cosby Show," in which he portrayed gym teacher Chet Kincaid. Cosby also lent his voice to the character Fat Albert and hosted the animated program "Fat Albert and the Cosby Kids" from 1972 to 1985.
From 1984 to 1992, Cosby portrayed the character for which he is best known: Dr. Heathcliff "Cliff" Huxtable on "The Cosby Show." A smash hit, he won two Best Actor Golden Globes for his work on the series.
Cosby's total profits from "The Cosby Show" are unknown, though its runaway success indicates that they were quite high. In 1990, NBC paid more $2.6 million per episode to renew "The Cosby Show" for a seventh season, according to the Los Angeles Times. Forbes estimated that Cosby earned $4 million per month that same year from syndicated reruns of the show. In 1991, NBC paid $2 million per episode for season eight of "The Cosby Show."
Reruns continued to air on TV Land until November 2014 and BET's Centric network until July 2015. According to Forbes, Cosby continued to make millions from his eponymous sitcom until it was pulled from television lineups.
Where Are They Now? TV Stars Who Have Big Screen Paychecks
Bill Cosby Trial
In June 2017, a mistrial was declared in s sexual assault case against Cosby. He was facing three counts of aggravated sexual assault brought by Andrea Constand.
Constand, the former director of the Temple University women's basketball team, alleges that Cosby sexually assaulted her in 2004. She has accused him of inviting her to his home, where she says he drugged and assaulted her. Cosby admitted to the sexual encounter but claimed it was consensual.
Next Up: A Look at the Fortunes of People Who Won an Emmy, Grammy, Oscar and a Tony