How to Get the Best Personal Loan Rates

From traditional lenders to peer-to-peer lending, here's how to get the best rates on personal loans.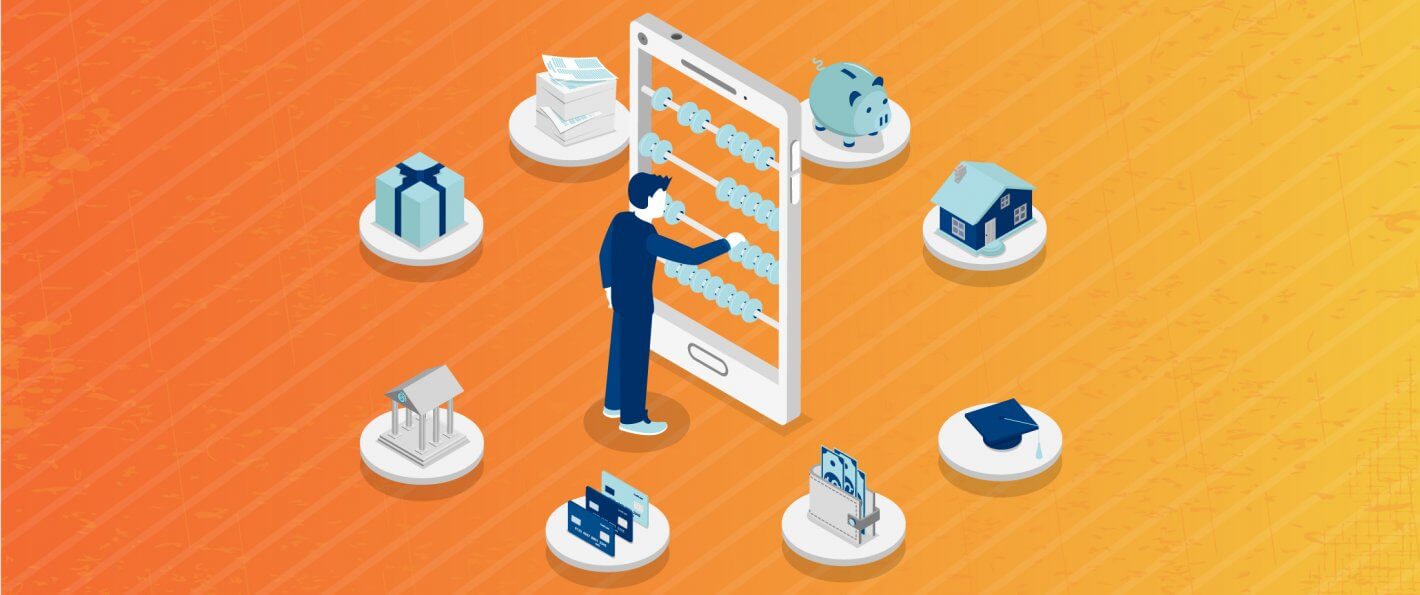 Whether you're planning your summer vacation, funding a home project, or looking for debt consolidation, a personal loan could be your best bet for getting the funds you need. People often use personal loans for unexpected events or purchases when they don't have enough assets to attach to a secured loan, according to Ryan Bailey, head of consumer deposits, payments and non-real estate lending at TD Bank. Additionally, these loans can be an attractive alternative to using high-interest credit cards or emergency savings.
By comparing loan terms and understanding loan requirements, you can find personal loans that are most appropriate for your financial circumstances. Keep reading to learn how you can get the best personal loan rates.
Read: 5 Signs You Need to Get a Personal Loan
Getting the Best Personal Loan Rates
Personal loans can be a cost-effective solution for funding financial gaps; their fixed interest rates can make them worth considering if you find yourself in need of money. "[Personal loan rates] are usually much lower than that of credit cards, or any other mediums used to borrow money," said Matthew Coan, owner of the personal finance website Casavvy.com.
To make yourself an attractive applicant for unsecured personal loans with low APRs, you need to know what lenders are looking for in borrowers. Information such as your credit score, credit history and credit report help lenders decide whether to give you a loan and what rates and terms to offer you. The higher your credit score and the better your credit history and report, the greater your chances are of getting the best personal loans.
How to Qualify for the Best Personal Loan Rates
A few simple guidelines can help you get the lowest rate on a personal loan — or at least a rate that's manageable. Follow these tips to get the best personal loan rates available:
Shop around. Leslie Tayne, finance expert and attorney at Tayne Law, advised that potential borrowers do their homework and not settle for the first rate offered. First, ask about loan options at the bank you do business with; because you already have a relationship with that bank, the loan officer might give you a better loan rate.
Check your credit report annually. If you regularly check your credit score and credit report, then you should have an accurate idea of your creditworthiness and what rates might be available to you. Tayne said you should check for any missed payments as well as errors on your credit report and address them right away.
Have a good credit score. Before you apply for personal loans, you should have good credit history and a high credit score to get the best possible rates, Tayne said. If you have a low credit score, you might benefit from holding off on applying for a loan until you can give your score a boost. One way to improve your credit score before applying for a loan is to pay off your credit card balances first.
Apply for only what you need. Your loan amount can factor into the amount of interest you will pay. You should apply for the smallest and shortest-term loan possible to minimize the amount of interest you will have to pay.
Read: How Do Banks Decide My Personal Loan Eligibility?
Know Your Personal Loan Options
Job history and average earnings are also considered by lenders. Your history of salary and employment affects whether lenders approve you for a loan amount. Some lenders cater to people who earn high incomes. If you don't fit in that category or don't qualify for the best personal loan rates, don't worry; there are options for everyone, including peer-to-peer lending and payday loans.
Take a look at some of the other differences among several types of personal loans to get a better idea of what type is the best loan for your needs. Note that these personal loan interest rates and terms are for a specific set of examples, and terms and rates will vary by loan provider.
Loan Type
Loan Minimum
Loan Maximum
Terms
APR
Fees 
Peer-to-Peer Loan
$1,000
$40,000
3, 5 or 7 years
From 5.95%
Origination fee: 1% to 5%
Bank Loan
$1,000 to $3,000
$25,000 to $100,000
6 months to 5 years
7% to 20.49%
None
CashCall
None
$25,000
4 to 7 years
35.52% maximum
$950 maximum
Check Into Cash
None
$1,000
Not specified
26.71% to 782.14% for 14-day loan
From $15
Crowdfunded Loan
None
None
None
None
5%
Debt Consolidation Loan
None
$120,000
15 or 20 years
3.49% to 10.99%
None
Installment Loan
None
$35,000
2 to 5 years
9.95% to 36%
Varies by lender
Data accurate as of Sept. 8, 2016.

Find Out: Where Can I Find Personal Loans for Bad Credit?
How to Get a Personal Loan
The basic guidelines for getting a personal loan are generally the same for the different personal loan types available:
Do your research. Find out the rates and requirements for personal loans at the place where you bank. Compare these details with those at other banks and credit unions, as well as online lenders, as stipulations and rates will vary.
Know your expectations and limitations. Before proceeding with an application, you should know what you can afford to pay and what amount of money you need.
Have your paperwork ready. Prepare any paperwork, documents and other requirements before you start the application process to help prevent delays.
Complete your application. In order to get a personal loan, you need to apply for one. According to Coan, the loan application process is usually more involved than when applying for a credit card because the lender wants to make sure you have the means to pay the loan back and also wants to know what you plan to use the money for.
The approval and release of funds can vary from lender to lender. For example, online lender Lending Club takes at least seven days to process and disburse funds. On the other hand, a payday loan provider might be able to approve and supply funds in the same day.
Related: Best and Worst Ways to Use a Personal Loan
Ruth Sarreal contributed to the reporting for this article.