Retired But Want to Work? Try These 8 Jobs for Seniors in the Hospitality Industry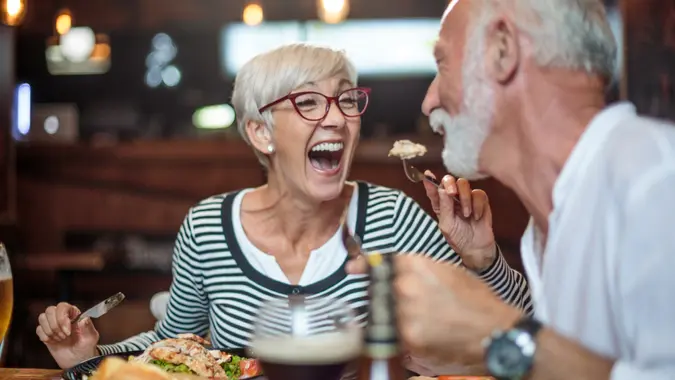 Extreme Media / iStock.com
Retirement doesn't mean the end of working life, especially for seniors who are still eager to contribute their skills and experience. The hospitality industry offers a range of jobs suitable for retirees, blending a mix of social interaction, flexible hours, and the opportunity to stay active. Here are jobs in the hospitality sector that are perfect for seniors.
1. Greeter or Concierge
A greeter or concierge role is ideal for seniors who enjoy interacting with people. In hotels, resorts, or upscale stores, a greeter welcomes guests, offers information, and helps with basic inquiries. This role allows for a lot of social interaction and is not physically demanding, making it a great fit for seniors.
2. Part-Time Chef or Cook
For those who love cooking, working as a part-time chef or cook can be incredibly fulfilling. Many restaurants and cafes look for experienced cooks who can bring a traditional or unique touch to their menu. This role offers a chance to share culinary skills and also work in a lively kitchen environment.
3. Event Coordinator Assistant
Seniors with experience in planning and organizing can consider working as an assistant to an event coordinator. This job involves helping to organize and run events like weddings, conferences, and parties. It's a great way to stay active and use organizational skills in a fun and dynamic setting.
4. Housekeeper or Cleaner
Housekeeping or cleaning roles in hotels and resorts can be suitable for seniors looking for part-time work. These jobs involve keeping rooms and common areas clean and tidy. They offer flexible hours and the opportunity to work in a team environment.
Are You Retirement Ready?
5. Tour Guide
For seniors who are knowledgeable about their city or a specific historical site, working as a tour guide can be an engaging and rewarding job. This role involves sharing knowledge with visitors, leading tours, and answering questions. It's perfect for those who enjoy being outdoors and interacting with a diverse group of people.
6. Gardener or Groundskeeper
Working as a gardener or groundskeeper in a hotel or resort can be ideal for seniors who enjoy being outdoors and have a green thumb. This job involves maintaining gardens and outdoor spaces, which can be very fulfilling and a great way to stay physically active.
7. Customer Service Representative
Many hotels and travel companies seek part-time customer service representatives. This role involves helping guests with bookings, inquiries, and providing information. It's well-suited for seniors with good communication skills and a desire to help others.
8. Shuttle Driver
If a senior is comfortable driving and has a good driving record, working as a shuttle driver for a hotel or resort can be a great option. This job involves transporting guests to various locations and offers a chance to meet many different people.
The Bottom Line
The hospitality industry offers a variety of roles that are well-suited for seniors, combining flexibility, social interaction, and the opportunity to use their skills and experience. Whether it's working indoors or outdoors, in a kitchen, or behind the wheel, there's something for every retiree looking to stay active and engaged in the workforce.
Editor's note: This article was produced via automated technology and then fine-tuned and verified for accuracy by a member of GOBankingRates' editorial team.
Are You Retirement Ready?
More From GOBankingRates