Social Security Costs Are Now Higher Than Tax Revenues As About 10K Boomers Reach Retirement Age Daily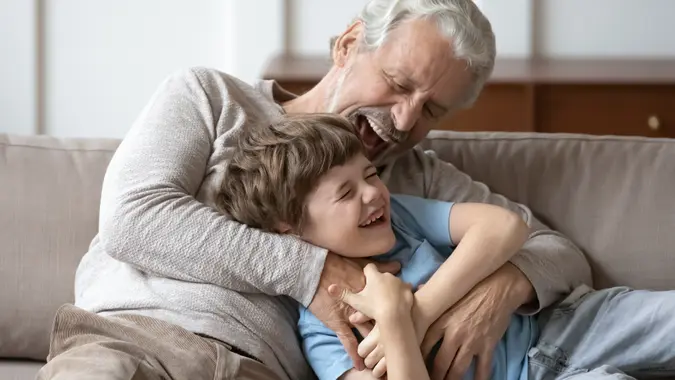 fizkes / iStock.com
The population of Americans ages 65 and up will reach roughly 73 million by 2030, according to U.S. Census data. Meanwhile, older adults continue to retire in increasing numbers. Pew Research reported that 28.6 million Americans born between 1946 and 1964 said they were retired in the third quarter of 2020. In 2019, only 25.4 million were retired. That's a 3.2 million increase, compared to increases of 2 million in prior years.
Discover: 6 Things Social Security Deducts From Your Benefits
Read: With a Recession Looming, Make These 3 Retirement Moves To Stay On Track
The rapid growth in retirement since the pandemic has led to some tough questions in Washington. Budget projections indicate that Social Security spending is outpacing tax revenue from the program, The New York Times reported. Estimates reported by SeniorLiving.com show that, as the number of older adults increases, more than 10,000 baby boomers will reach retirement age each day through 2030 .
As GOBankingRates has reported, cost-of-living increases have compounded the problem, with an 8.7% hike this year due to inflation. The adjustment increases the Social Security Administration's budget by $412 billion more than previously projected. By 2033, Social Security's budget will be larger than all other discretionary spending, including the military.
Both Republican and Democrat leaders have said they will not reduce spending on Social Security benefits for retirees. Yet, the U.S. government faces a federal budget deficit of $1.4 trillion in 2023, according to the most recent report from the Congressional Budget Office. Annual deficits will average $2.0 trillion from 2024 through 2033, the report said.
The CBO report showed that Medicare and Social Security will face shortfalls within the next 10 years as tax revenue fails to keep up. The government has three options to make up the difference: raise taxes, reduce spending by raising the retirement age or reducing benefits, or continue to drive the deficit higher by borrowing money.
Take Our Poll: Are You Concerned the US Debt Ceiling Issue Will Endanger Social Security?
Social Security: What's the First Thing You Should Do With Your Check?
In any event, a bipartisan solution will be necessary to pass legislation that could ultimately fix the problem.  
More From GOBankingRates